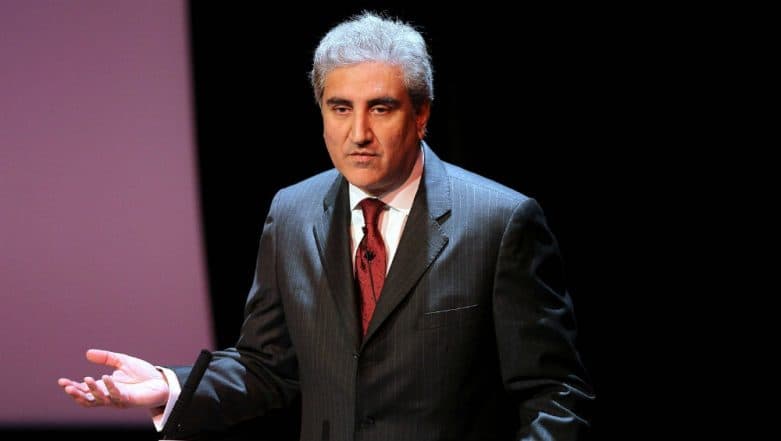 New Delhi/Islamabad, March 2: Amid mounting international pressure to act against Jaish-e-Mohammed (JeM) chief Masood Azhar, Pakistan on Saturday said it has taken over 'nerve centre' of the terror outfit. Pakistan also said it will not allow its soil to be used for terrorism against any state, including India. The development comes days after the US, the UK and France moved a fresh proposal at the United Nations to designate Masood Azhar as a global terrorist.
The Punjab provincial government has taken over the "so-called nerve centre" of the JeM in Bahawalpur, Pakistan's Foreign Minister Shah Mahmood Qureshi said, as reported by the BBC. He was referring to the provincial government's move to take over the control of a campus comprising Madressatul Sabir and Jama-e-Masjid Subhanallah in Bahawalpur, 400-km from Lahore, last month. Pakistan Lie Busted Again! Lockheed Martin Not Suing India For Claiming MiG-21 Shot Down F-16 Fighter Jet.
His remarks came days after the powerful UN Security Council comprising 15 nations, including Pakistan's all-weather ally China, named Jaish-e-Mohammed in a statement condemning in the "strongest terms" the "heinous and cowardly" terror attack perpetrated by the terror group in Pulwama and stressed on the need to hold organisers and financiers of such "reprehensible acts" accountable and bring them to justice. US Seeks Information on Potential Misuse of F-16 by Pakistan.
Qureshi also said that there is a new government with a new mindset and a new approach in Pakistan and its policies are very clear. "We will not allow Pakistani soil to be used by any group or any organisation for terrorist activities against any state, including India," he told the British broadcaster. Earlier, Qureshi admitted that Azhar was in Pakistan.
Reacting to India's dossier on 'specific details' of involvement of the JeM in the Pulwama terror attack on CRPF and the presence of camps of the UN-proscribed terror outfit in Pakistan, Qureshi said: "If India wants to conduct talks on this, then we are ready for it." Tension escalated between India and Pakistan after the February 14 terror attack by Pakistan-based Jaish-e-Mohammed (JeM) in Pulwama that left 40 CRPF personnel dead. The JeM claimed responsibility for the attack.
However, Qureshi said that there was "still confusion" over whether the JeM had claimed responsibility for the attack or not. "The confusion is (that) the leadership (of JeM) when contacted, said no," he said. "They have denied that, that's the confusion." When questioned who contacted the JeM leadership, Qureshi said, "people over here, and the people who are known to them."