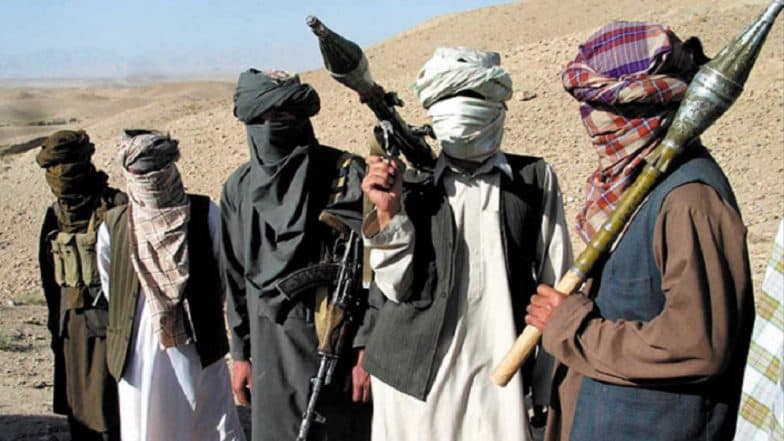 As the Taliban is resurgent across Afghanistan, the U.S. has dealt a blow to the outfit by killing one its senior most commander in charge of the province of Helmand. Mullah Abdul Manan Akhund was the "governor" and military chief for the southern Helmand province.
Abdul Manan was killed in a US airstrike over the weekend. Manan's death was confirmed by the Taliban who in a statement described it as a "big loss" for the group but vowed to continue their offensive against the Afghan government.
Afghan interior ministry spokesman Najib Danish said Manan was the militants' top military leader in southern Afghanistan and his death was a major blow to the Taliban outfit. "His death will lower the moral of the enemy, and result in (the) improvement of security in Helmand and other southern provinces," Najib Danish told AFP.
Danish said that 32 other Taliban fighters were also killed in the airstrike.
A US force spokesman in Afghanistan confirmed their airstrike had killed the Taliban shadow governor. "The Taliban should consider intensifying peace talks, not the fight. They're going to have trouble intensifying the fight when their fighters and leaders are under constant assault," Col. Dave Butler said in a statement.
Abdul Manan was on the blacklist unveiled mid-October by the Riyadh-based Terrorist Financing Targeting Center (TFTC), which imposed financial sanctions on nine individuals, including six Taliban members.
However the Taliban is the strongest it has been since US-coalition forces toppled the Taliban government in 2001. In its quarterly report for the US Congress, the Special Inspector General for Afghan Reconstruction (SIGAR) said the Afghan government currently controls or influences only 55.5% of the country's districts, marking the lowest level recorded since SIGAR began tracking district control in November 2015. Insurgent influence or control has risen to 12.5% of districts from just 7% three years ago and approximately a third of Afghanistan is a "contested" area.
The Taliban has focused its offensives in Afghanistan's opium-rich province in recent years in order to ensure funding for its operations. Abdul Manan led the Taliban's offensive in Helmand which currently supplies 44% of Afghanistan's poppy crop. In the wartorn province, the current poppy cultivation area is almost 79% covering 144,000 hectares.
John Spoko, former Special Inspector General for Afghanistan Reconstruction had concluded almost six years ago that the, "The narcotics trade poisons the Afghan financial sector and fuels a growing illicit economy". "This, in turn, undermines the Afghan state's legitimacy by stoking corruption, nourishing criminal networks and providing significant financial support to the Taliban and other insurgent groups," and the US operations for now have not found an answer to this in Afghanistan.