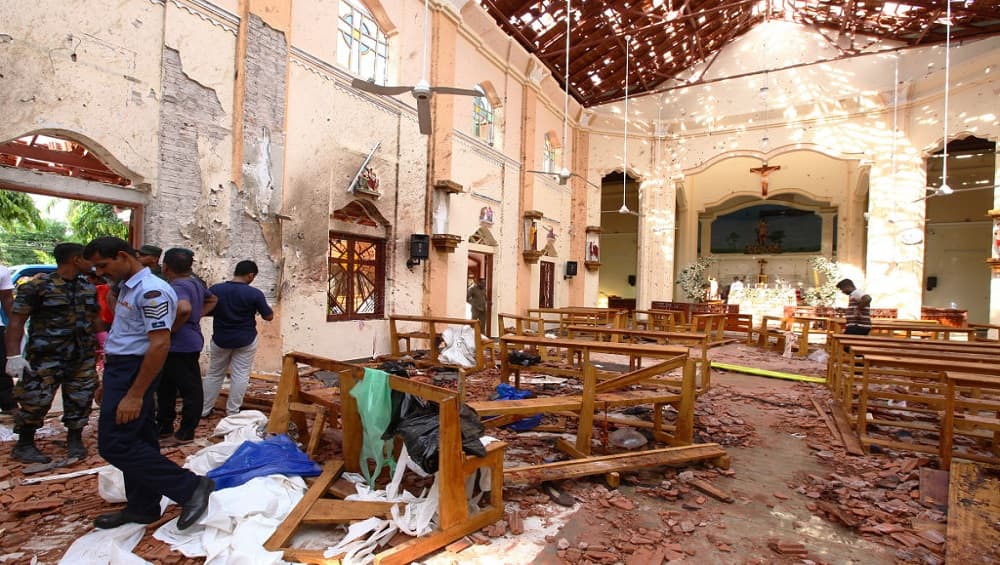 The violence emanating from radicalism continues to be one of the foremost challenges confronting the world. This year was not an exception, as several instances of mass shootings, fatal bombings and suicide attacks were reported throughout 2019. Humanity was, on several occasions, shattered to pieces as the extremists, driven by hate, ended up claiming scores of innocent lives and leaving a trail of men and women with crippling injuries. Here are the five most horrific terror attacks reported this year.
The first major fatal extremist assault was reported in Afghanistan. Fighters of the insurgent group Taliban captured a military Humvee which was packed with explosives on January 21. They drove and rammed the same into a training centre located in Maidan Wardak province, west of the capital Kabul. A total of 126 soldiers were killed and around 70 others were left injured.
In the subsequent month, India was struck by one of the worst militant attacks in the past couple of years. A Kashmiri youth affiliated to the Pakistan-based jihadist group - Lashkar-e-Taiba - rammed a vehicle packed with explosives into a military convoy in Jammu & Kashmir's Pulwama. The attack on February 14 ended up claiming the lives of 40 troopers of Indian paramilitary forces, whereas, 35 others sustained non-fatal injuries.
On March 15, the world was stunned when a far-right extremist used semi-automatic guns to launch indiscriminate firing against Muslims offering prayers in two adjacent mosques in New Zealand's Christchurch. A total of 51 people were killed in the attack. The suspected terrorist, Brenton Tarrant, was apprehended alive by the security forces.
The most fatal terrorist assault was reported in Sri Lanka this year, when alleged local terrorists affiliated to the Islamic State (ISIS) carried out coordinated bombings at three churches and three plush hotels. The attack was carried out on April 21, when the Christian community observed Easter. The churches which were targeted are based in Negombo, Batticaloa and Colombo, whereas, the three hotels which were attacked are  Shangri-La, Cinnamon Grand and Kingsbury -- all located in Colombo. A total of 259 people were killed in the attacks and over 500 were left injured.
On August 3 this year, the world witnessed another suspected case of far-right terrorist attack. A 21-year-old disgruntled white youth, who had allegedly fallen victim to an anti-immigrant and anti-Hispanic propaganda on social media, went on a rampage outside the Walmart in El Paso of Texas. A total of 21 people, mostly from Latin American region, were killed in the shooting. Investigators who have interrogated Patrick Wood Crusius, the alleged shooter, claim that the case falls under the category of "domestic terrorism" as he was influenced "racially extremist views".
Counter-terror strategists across the world have appealed for an internationally concerted strategy to crack down on instances of extremism. While calling for brutal action against groups promoting violence, the experts have warned against giving terrorism a communal or racial colour. By targeting a religious community or racial group for the acts of terrorism committed by a few, a possibility exists that more may turn away from the mainstream and get attracted to radicalism.