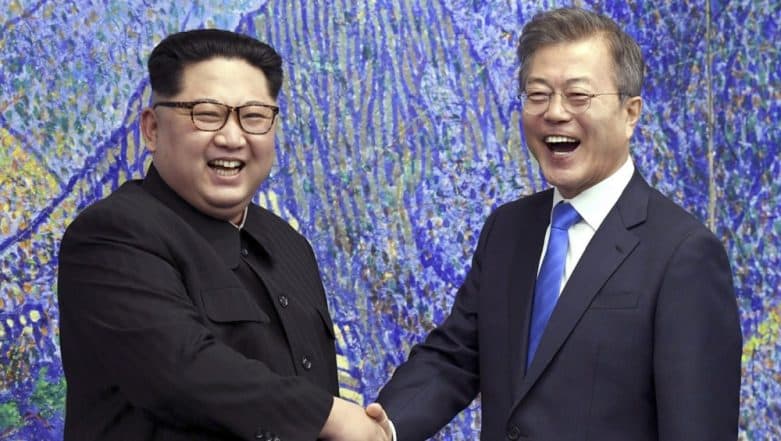 Tokyo, December 3: Former UN Secretary-General Ban Ki-moon has urged North Korean leader Kim Jong Un to take concrete steps toward complete denuclearisation and gain the trust of the international community if he wants sanctions lifted. Ban told The Associated Press on Monday that "this is the time" to achieve North Korea's denuclearisation after nearly a quarter century of unsuccessful efforts, and that the world should not lose this opportunity.
Ban, in Tokyo for a World Bank event, said the nuclear crisis isn't over even though North Korea has opted to engage in dialogue, and its nuclear weapons still need to be verified. Donald Trump Calls Kim Jong-Un a 'Talented' Leader as Both Agree on 'Complete And Verified Denuclearisation' of North Korea.
Kim sharply raised tensions with nuclear and missile tests last year, but suddenly reached out to South Korea and the United States this year with a vague nuclear disarmament pledge.