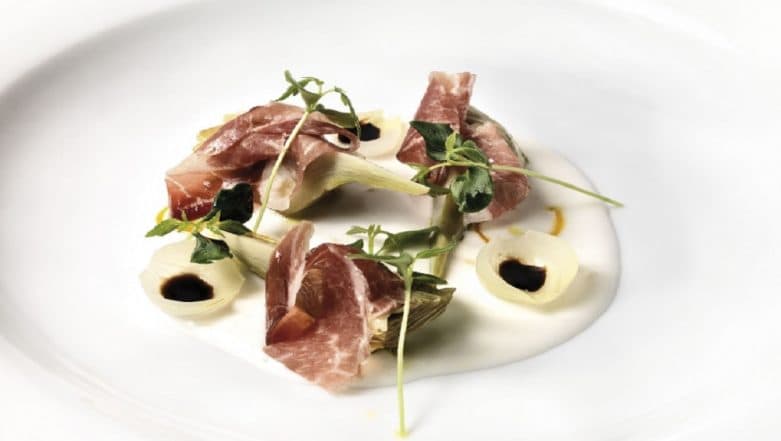 Toronto, February 22: In an incident that has shocked the culinary world, a woman has died after eating at a Michelin-starred restaurant in the Spanish city of Valencia.
The woman identified as María Jesús Fernández Calvo, 46, ate RiFF, a restaurant which holds one Michelin star. She reportedly ate a dish of rice and morchella fungi which is a type of mushroom. She fell ill soon after and suffered symptoms identified with food poisoning such as severe diarrhea and vomiting. Calvo died after being taken to the hospital.
Calvo had visited the restaurant with her husband and son to celebrate her husband's birthday. The husband and son too suffered symptoms of food poisoning but are recovering at the hospital.
29 more people have reportedly fallen ill after eating at RiFF. Valencia Health authorities have managed to track down 75 people who ate at Riff between February 13-16, the time of the possible food contamination and have confirmed a total of 29 cases of food poisoning. "With the exception of the person who died, all those who fell ill have shown light symptoms – mainly vomiting," the regional health authority said in a statement on Thursday.
The restaurant has been closed to the public until the cause of the food poisoning can be ascertained. However, during initial investigations health authorities have failed to find any obvious cause of food poisoning. Food samples as well as ingredients will now be tested by a toxicology centre to determine if ingredients like exotic mushrooms could have led to the death of Calvo. Read: Mumbai-Born Garima Arora Receives a Michelin Star in Thailand
Bernd H Knöller, the chef and owner of Riff, offered his condolences and said he is working with the regional health authorities to determine exactly what had happened. "I've taken the decision to close the restaurant until we know the precise causes and can reopen with the necessary guarantees for the safety of both staff and customers," Knöller said.
For such an incident to occur at a restaurant with a Michelin star is incredibly rare. The Michelin star has evolved to become synonymous with fine dining quality and service in the restaurant world.