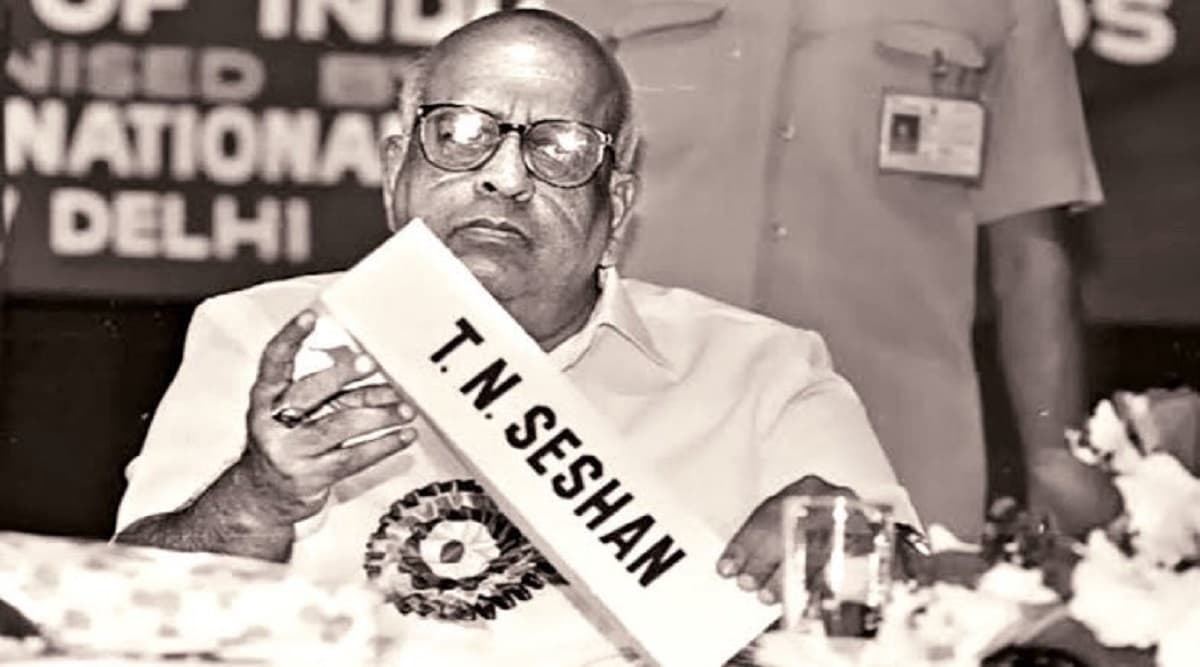 Chennai, November 10: Former chief election commissioner TN Seshan, who led the game-changing electoral reforms in the country in the 1990s, died here on Sunday following a cardiac arrest. He was 86.
The legendary Seshan was not keeping good health for the past couple of years and he passed away at about 9.30pm, a senior police official told PTI. Known for his no-nonsense attitude, he was largely confined to his home here for the past several years due to old age. TN Seshan Dies at 86: Narendra Modi, Shashi Tharoor, Sunil Deodhar, Kiran Bedi & Others Pay Tribute to Former Chief Election Commissioner.
Former CEC SY Quraishi said on Twitter,"Sad to announce that Shri TN Seshan passed away a short while ago. He was a true legend and a guiding force for all his successors. I pray for peace to his soul." Congress leader Shashi Tharoor said, "Sad that former Chief Election
A sad day indeed. We have lost two of our best senior members - T N Seshan (1955) and P S Krishnan (1956). True role models- they set standards of public service we all aspire for. Loss for nation & society. Deepest Condolences to family members. #Respect

— IAS Association (@IASassociation) November 10, 2019
Commissioner TN Seshan has passed away in Chennai. He was my father's classmate at Victoria College Palakkad — a courageous & crusty boss who asserted the ElectionCommission's autonomy & authority as no CEC before him had done. A pillar of our democracy."
(This is an unedited and auto-generated story from Syndicated News feed, LatestLY Staff may not have modified or edited the content body)