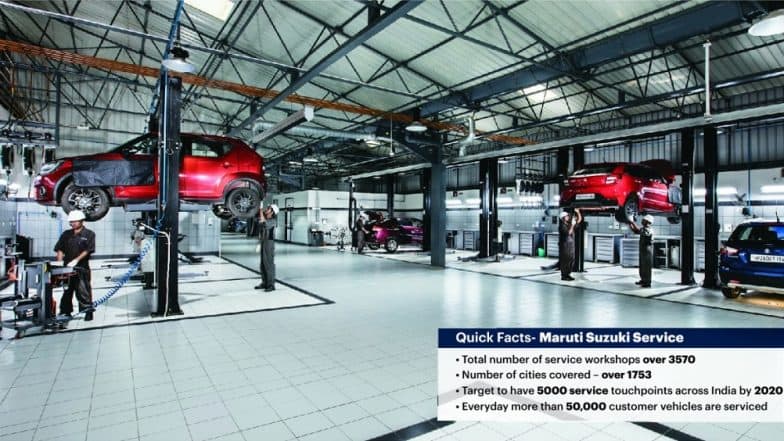 On the occasion of International Women's Day, India's leading auto manufacturer - Maruti Suzuki India has officially announced exclusive service camp for vehicles of female customers across the country. The car maker is offering range of incentives for several customers starting from March 8 to March 31. The company is also offering special offers for Maruti Suzuki female customers with complimentary service vouchers along with discounts on service labour charges, parts and accessories. Additionally, the customers will also get complementary dry wash and free vehicle pick up and drip facility. Maruti Suzuki Gypsy Discontinued in India; Maruti Suzuki India Stops Production For Iconic Off-roader After 34 Years.
Mr. Partho Banerjee, Executive Director (Service), Maruti Suzuki India, said, "On the occasion of International Women's Day, our women customers will have exclusive deals and discounts as a way to show our support and gratitude. Last year, over eighteen thousand women participated in the service camps. Progressively, more women customers are driving their cars to service workshops."
For the last 35 years, Maruti Suzuki India has been catering to various audience across the country. This special initiative from the Indo-Japanese car maker is committed for providing best services for enhanced vehicle performance. Around 1.5 lakh female customers get their vehicle serviced each month across India and this special Women's Day camp is expected to boost convenience.