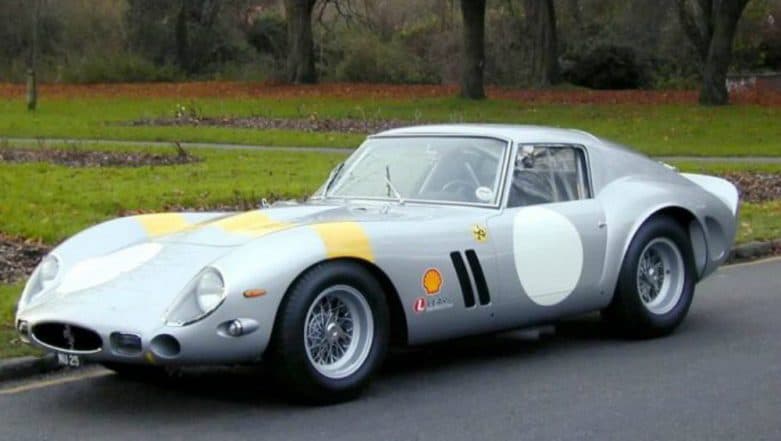 Ferrari 250 GTO is a rare car and is one of the most exclusive and expensive Ferraris ever sold. The car is so rare that only 39 of them were manufactured between 1962 and 1964. In an auction in 2014, at Bonhams' Monterey Auction it had fetched $38 million. The car's value was close to double at a recently held auction, making it the most expensive car in the world. At a private auction sale, a 1963 model fetched $70 million (Rs. 537 crores). The Ferrari, known as 4153 GT won the Tour de France Automobile in 1964, so it has a glorious history in the world of racing.
Along with the Tour de France, the car came fourth in the 1963 Le Mans and it has even raced in the Angloan Grand Prix in Africa in 1965. So it has a great track record, smashing the record for its price as well. On coming to the specifics of the car, it is one of the greatest car ever built according to many purists. It comes with a 3-litre V12 making 300 bhp pushing it from 0-100 kmph in 6.1 seconds. The top speed for this supercar is more than 174mph.
Check the video of the Ferrari 250:
When launched in 1963, the car cost a whopping $ 18,000 in the United States. James Cottingham, a vehicle acquisition specialist at DK Engineering, said, "This is without doubt one of the best 250 GTOs in existence in terms of history and originality." With so many great features, it is often called the Holy Grail of cars. The owner of Ferrari 250 GTO is said to be David MacNeil, CEO of WeatherTech, the company that makes and sells floor mats and cargo-area covers.  He is known for his love for Ferrari and is a Ferrari collector and driver.