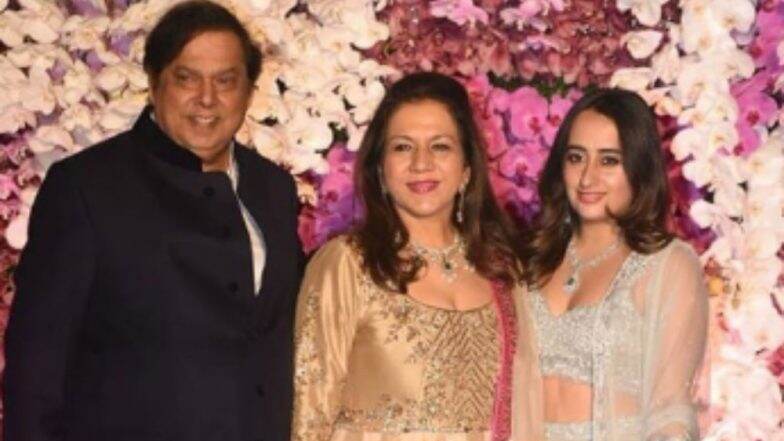 At Akash Ambani and Shloka Mehta's wedding bash tonight, Varun Dhawan's girlfriend Natasha Dalal made heads turn as she arrived at the venue with Varun's parents. We mean, all this while we knew that Natasha was always a part of Varun family and we saw her at a couple of family get togethers too, but with the rumours of Varun and Natasha's wedding doing the rounds this year, these pics are only adding fuel to fire! We wonder why Varun went missing from the party. Had he been there, it would have been a complete family photo and the Dhawans would've definitely framed it. Natasha looked lovely in a shimmery lehenga as she posed for the paparazzi with her to-be mom-in-law and dad-in-law. She also waved "bye" at the paparazzi while leaving. Here's photo and video, check'em out! Varun Dhawan All Set to Marry Long Time Girlfriend Natasha Dalal in December, Read Details.
On Koffee With Karan 6 recently Varun revealed what is that one thing that he absolutely loves about his girlfriend, Natasha. He said, "Since day one she has been supportive of my dreams and it has to be the same. It has to be equal from my side. From my side, I have to be supportive of her dreams also, or what she wants to achieve, or what she likes. Eventually, I think as a couple you want to evolve together." With This Statement, Varun Dhawan Just Confirmed That He Will Be Tying The Knot With Natasha Dalal Soon.
"That's why I'm with her because she has her own individuality, she has her own voice which is super strong with things she wants to do and things she wants to achieve in life. And, as her partner, that is something I want to support, you know. And, she has been so supportive where my career is concerned, always, from day one actually," he added further. Aww.. sweet, isn't it? We hope they officially announce the wedding date soon!