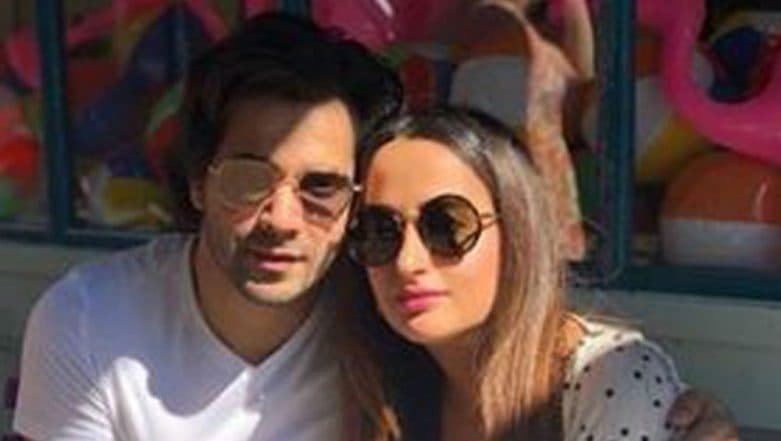 Varun Dhawan and Natasha Dalal have been dating for a very long time now. They are one of those few couples who have surpassed all hurdles and are now ready to enter into a new phase of their lives. There have been a lot of speculations about Varun and Natasha's wedding. While some reports have claimed that the couple will be getting married this year, the duo hasn't made any official confirmation as of yet. However, when Varun appeared on Koffee With Karan season 6 with Katrina Kaif, he was obviously quizzed by Karan about his future plans with Natasha. The actor almost confirmed his wedding with Natasha where he said, "Where me and Natasha are concerned, I think, eventually, after we get married, we are together all that stuff, she has to, she has her own individuality." Varun Dhawan All Set to Marry Long Time Girlfriend Natasha Dalal in December, Read Details.
He also revealed that one thing that he absolutely loves about Natasha. And that is that she is extremely supportive of him and his career. Speaking further to Karan, Varun said, "That's why I'm with her because she has her own individuality, she has her own voice which is super strong with things she wants to do and things she wants to achieve in life. And, as her partner, that is something I want to support, you know. And, she has been so supportive where my career is concerned, always, from day one actually." Confirmed! Sara Ali Khan to Star Opposite Varun Dhawan in Coolie No 1 Remake.
Adding further, he said, "Since day one she has been supportive of my dreams and it has to be the same. It has to be equal from my side. From my side, I have to be supportive of her dreams also, or what she wants to achieve, or what she likes. Eventually, I think as a couple you want to evolve together." Well, what could be better than two people who love each other, promise to spend the rest of their lives together? We are more than happy for Varun and Natasha. Let's hope we make it to the wedding guest list!