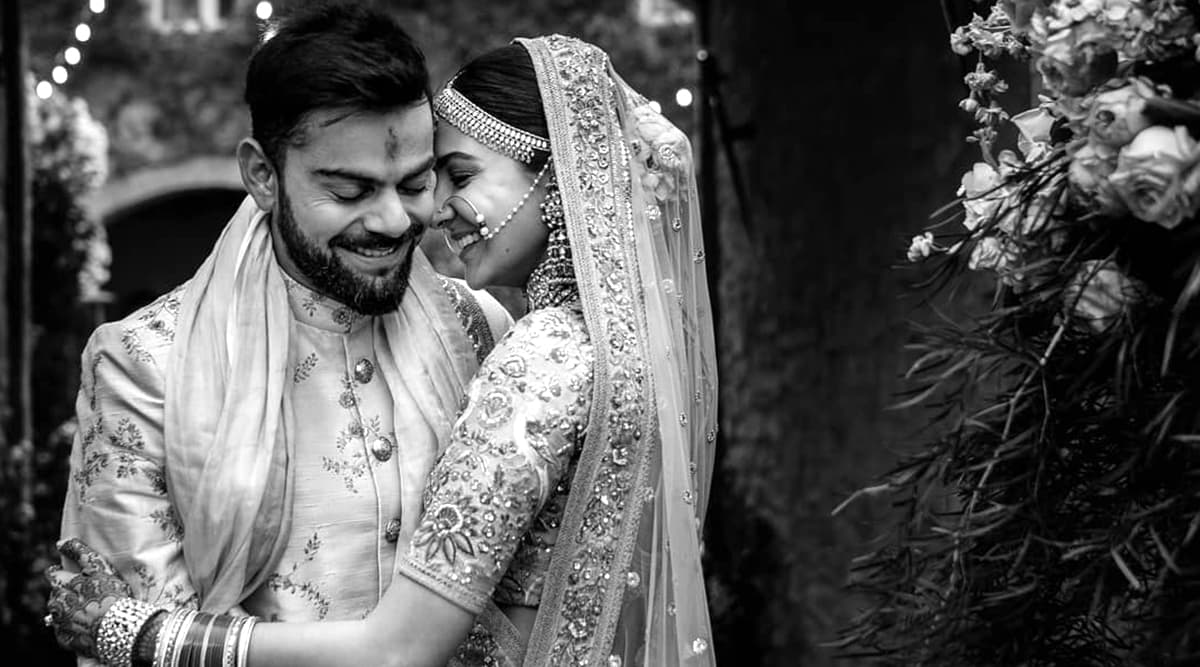 Virat Kohli and Anushka Sharma have literally given the #couplegoals to all the mushy hearts in love! The actress and the Indian cricketer got hitched in 2017, in the beautiful venue of Tuscany, Italy. The whole scene around the wedding was witnessed on social media by all the fans with heart-eyed emojis! Now, on their second wedding anniversary, they are pouring wishes on each other with pictures from their nuptials. Virat Kohli-Anushka Sharma Second Wedding Anniversary: The Power Couple Takes 'Love Is Food of Life, Travel Is Dessert' Phrase Quite Seriously! (View Pics).
Anushka wrote on Instagram, "To love another person is to see the face of God" -Victor Hugo. The thing about love is that it's not just a feeling , it's much more than that . It's a guide , a propeller, a path to the absolute truth . And I am blessed , truly , wholly blessed, to have found it."
On the other hand, the Virat wrote, "In reality there is only love and nothing else. And when god blesses you with the person who makes you realise that everyday, you have just one feeling, gratitude." Check out the pictures below.
Anushka Sharma's Post
Virat's Post
The couple has been giving the ultimate travel goals to the fans as well. Unlike most of the celebrity couples, these two love to keep it low key when it comes to their personal life. Not only do they resist from being over indulgent on the social media platforms, but also travel like no one's watching when they are together.