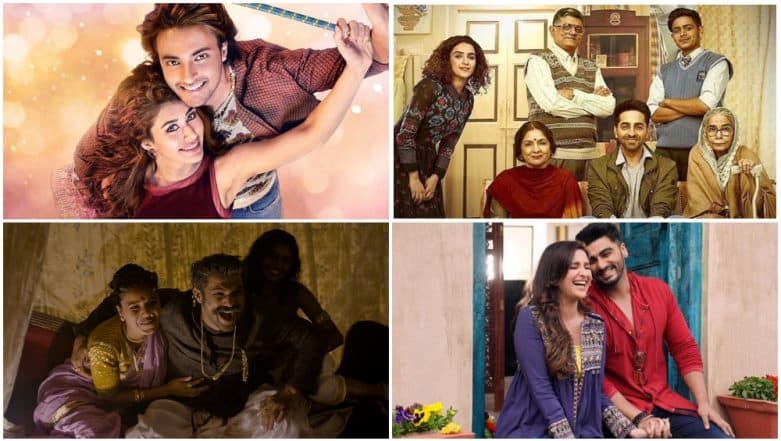 October 2018 has seen many releases in Bollywood. As is the case with our industry, many of the films are forgettable - both in terms of box office or with critics. However, there have been some standout films that came out last month, with three of them easily being the best of the lot when it comes to considering the year's pick of movies. And two of these movies has Ayushmann Khurrana in the lead - the man going through a purple patch in his career. But the best of the movies this period starred no Khan but some genuine, original scares! Varun Dhawan's Sui Dhaaga, Shahid Kapoor's Batti Gul Meter Chalu - Ranking All Bollywood Releases of September From Worst to Best.
Overall, there have been 13 major releases in Bollywood so far. Among them, only two films managed to create some noise at the box office. The rest were either ignored or were too bad to draw the crowds. In this special feature, we will rank all the 13 movies of October 2018 based on their content, in the order from the WORST to the BEST. Starting from the vilest of the lot -
The Journey of Karma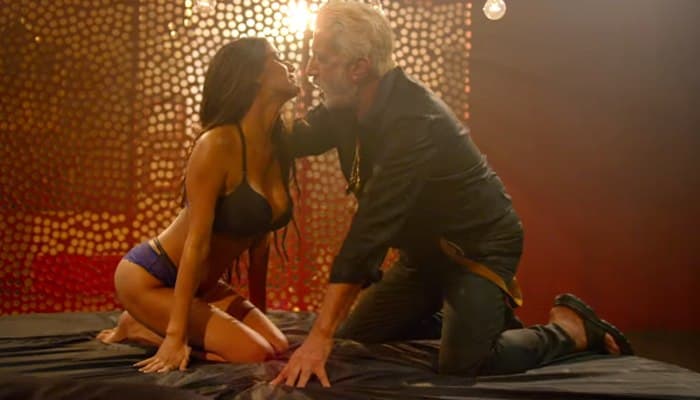 Shakti Kapoor makes out with near-naked Poonam Pandey! That says it all about this cringefest!
Dassehra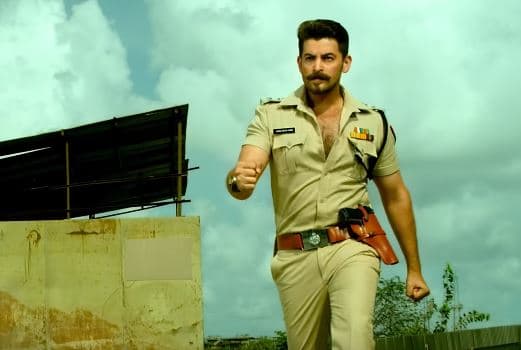 Neil Nitin Mukesh wants to show Bollywood that he has in it to be a bonafide action star. To his bad luck, he chose a screwed-up shambled excuse for a mystery thriller and not many bothered to turn up in theatres to see him kick a jeep towards the goons. The biggest failure of the film? It couldn't even manage to release during Dussehra!
Kaashi in Search of Ganga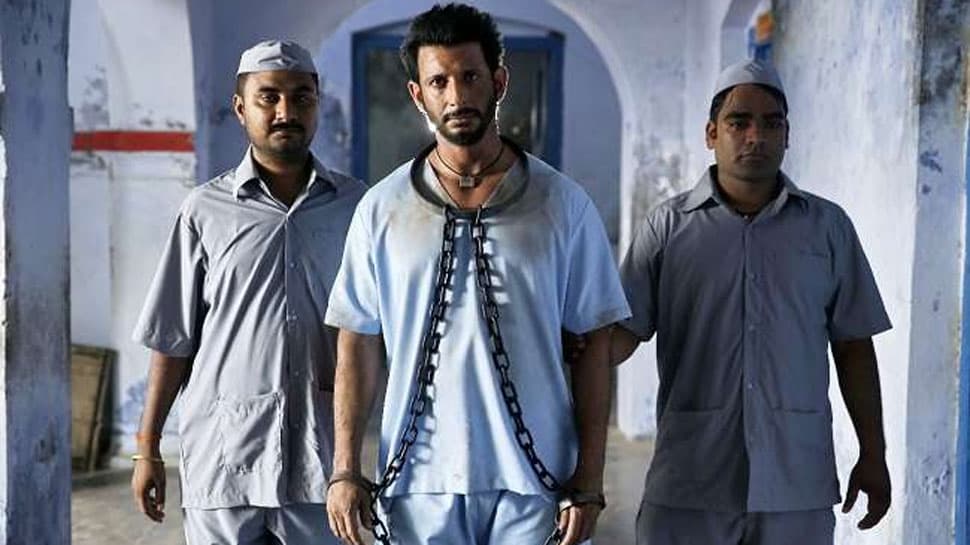 Sharman Joshi is a fine actor, who has squandered his career in picking up some very shady projects after a brief Rennaisance last decade with 3 Idiots, Golmaal and Rang De Basanti. He is the only thing good about this thriller that juggles with multiple themes but manages to jumble up each of them!
FryDay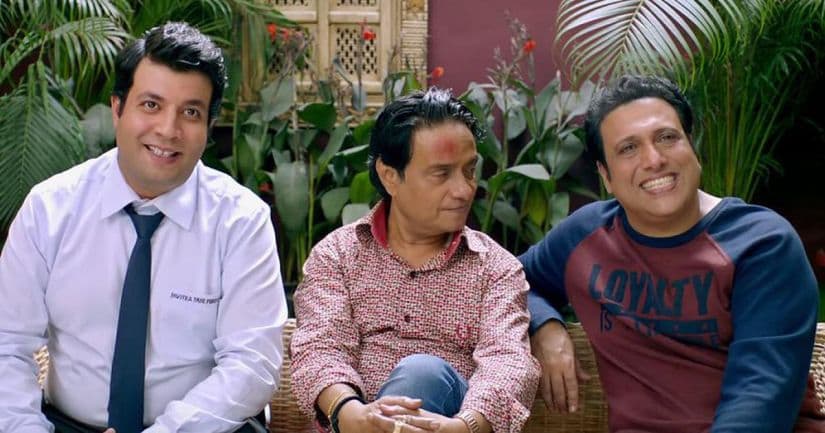 The biggest positive I can say about FryDay is that it is the best made Govinda film since 2014's Happy Ending. That isn't saying much, since the only film that came in was the droll Aa Gaya Hero. Govinda the actor continues to live in the '90s in this misogynistic comedy that takes its inspirations from Do Knot Disturb and No Entry. We don't know what's more cringey - a 50 plus Govinda trying to make out with a barely 20-yo Diggangana Suryawanshi, or poor, earnest Varun Sharma desperate to replicate his Fukrey act but gets lost in Chi Chi's shadow!
5 Weddings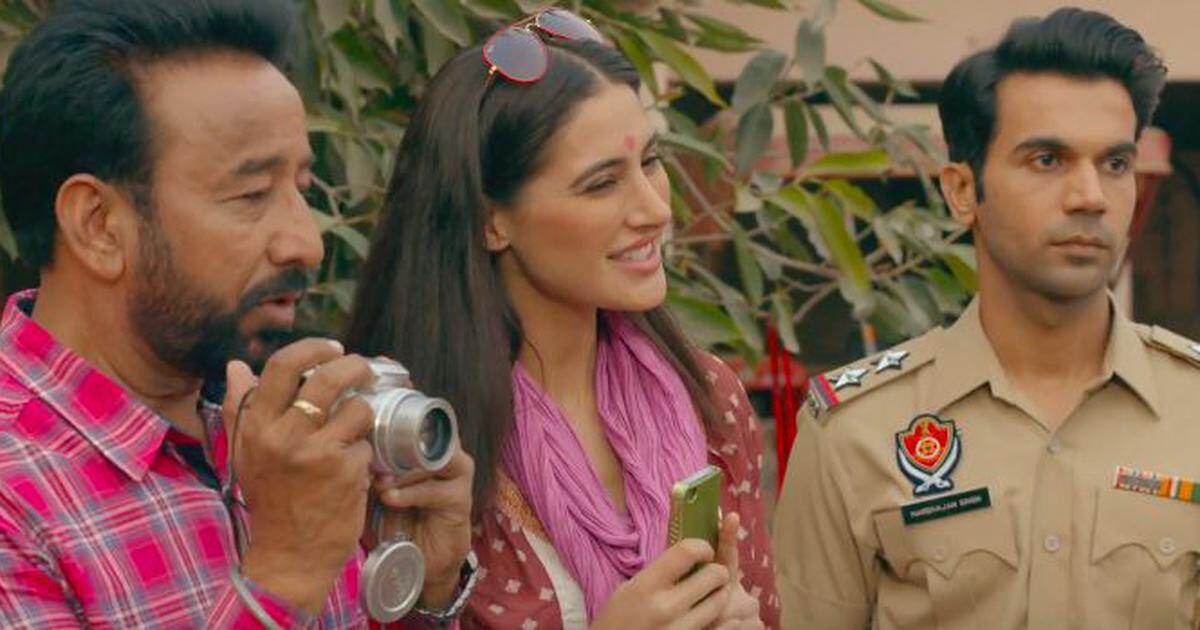 This film comes with a stamp 'DELAYED' all over it! The NRI romcom brings back Nargis Fakhri on the big screen, if you are interested in her yet-discoverable acting skills (to be fair, she is apt for the role of the American-returned journo here). But the movie's USP is the mystery surrounding the presence of Rajkummar Rao as the male lead. As for how 5 Weddings is as a film, well, you can take a hint from the fact that neither of the leads promoted the film!
Loveyatri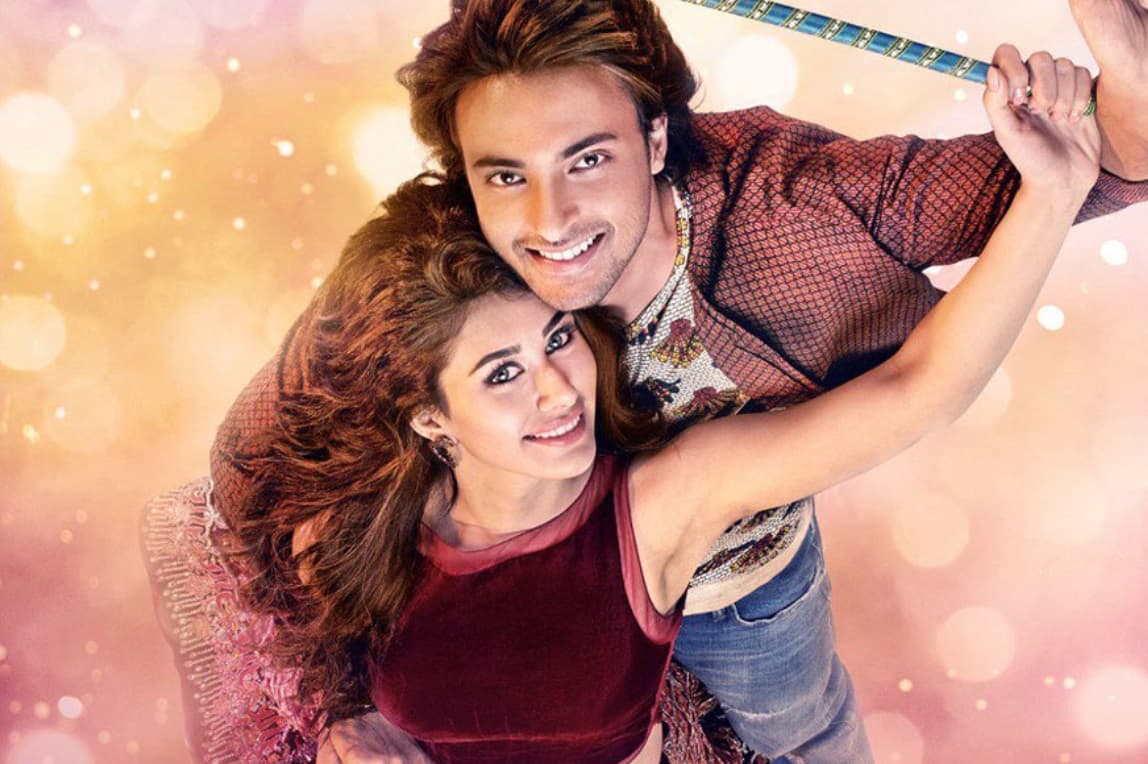 Salman Khan is the best brother-in-law anyone can get. After all, how many relatives can make a film to launch their saala! Unfortunately for Aayush Sharma, while Salman did try to launch him in a grand way, he didn't pick up a good script to make LoveYatri a decent flick, instead it ends up as a potpourri of several movies. The film is pleasant to look at, and so is the dandiya music-inspired score. Rest, including the performances and the countless Gujarati cliches, are forgettable!
Jalebi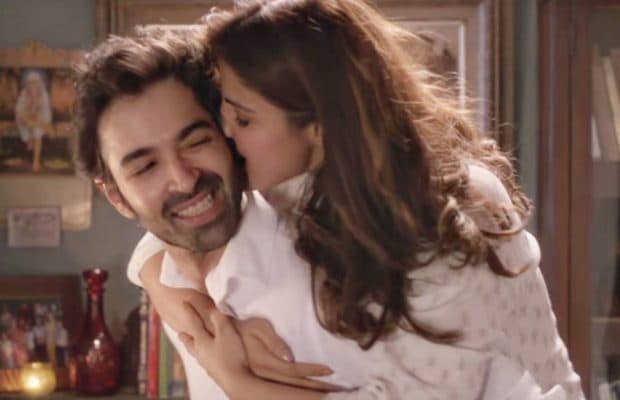 Don't know what made the Bhatts greenlight this awfully dated film in this era. Right from the script to the making, everything about Jalebi feels it belongs to another decade. The performances of the leads are average at the best and while the movie itself is not bad, but it is definitely sleep-inducing!
Namaste England
The trailer itself gave us the idea that this is going to be a pale replica of director Vipul Shah's own Namastey London. However, didn't expect the film to turn out so bad, especially the unintentionally laughable second half. Supported by some bad writing, awkward subplots and strange twists, Namaste England lets down the earnestness of its lead stars, Arjun Kapoor and Parineeti Chopra. At least, the music was good!
Helicopter Eela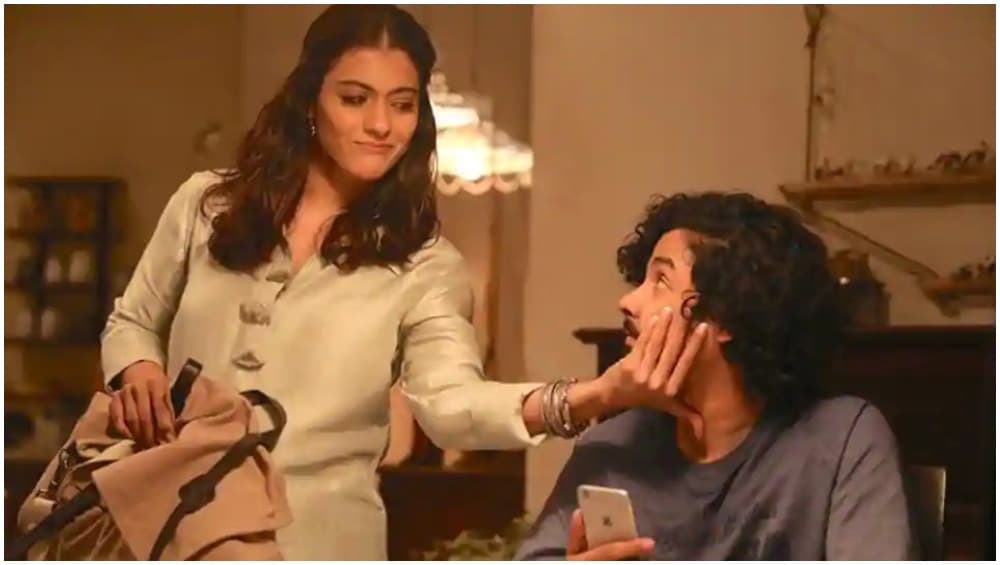 This could be the biggest disappointment of October. We expected Kajol's comeback film to shine like Rani Mukerji's Hichki or Vidya Balan's Tumhari Sulu. Helicopter Eela has a few nice feel-good moments and Riddhi Sen, who plays Kajol's son, is really good. However, the lead actress herself overacts and the writing goes haywire in many parts, especially in the first half. Not to mention, the abysmally misplaced cameos of Anu Malik and Ganesh Acharya, after the #MeTooIndia allegations against them!
Baazaar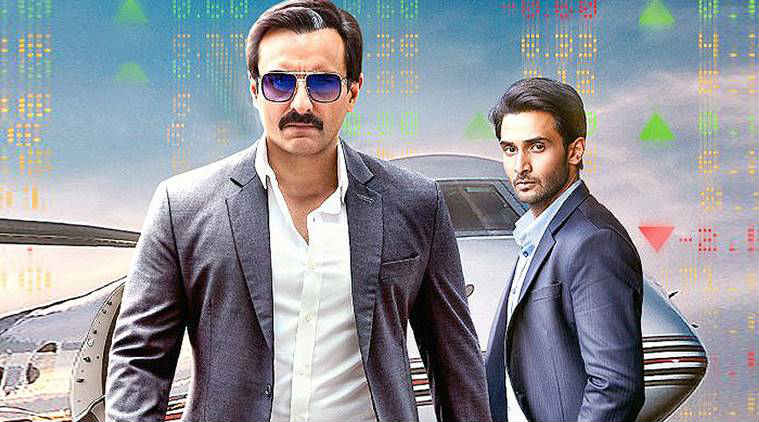 First things first, Saif Ali Khan is awesome in the film, no two words about it. Baazaar sparkles with promise, whenever this actor turns up on screen. Unfortunately for the viewers, this Wall Street-ripoff is not about Saif's cunning businessman character. Its main focus is the debutant Rohan Mehra and his limited set of expressions. The movie works when Saif is around, and doesn't, when he leaves to do better things. Still, a decent one-time watch.
Badhaai Ho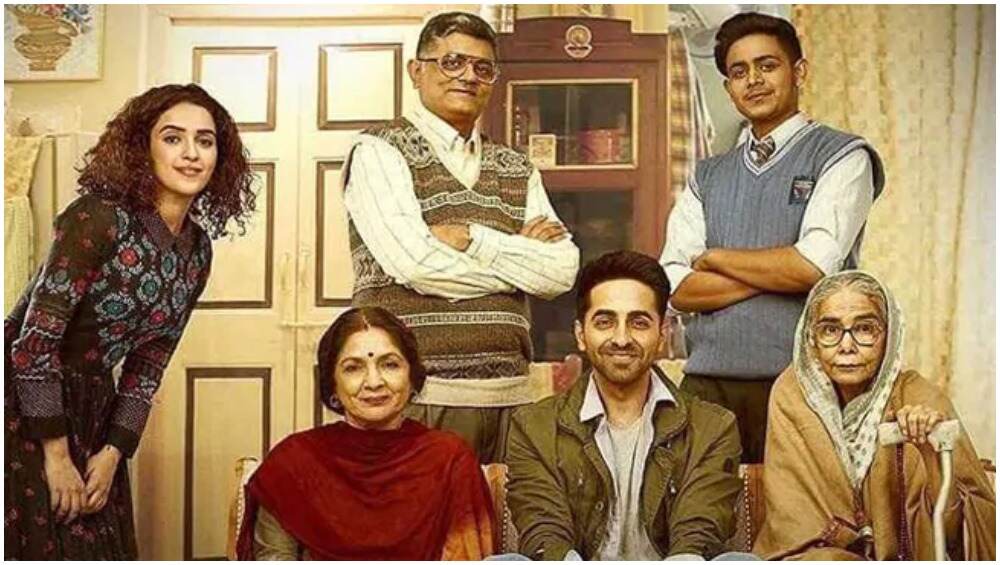 October belongs to the actor with a knack of choosing good scripts and themes, Ayushmann Khurrana. He had two releases in one month and he hit it out of the park with both. Badhaai Ho is the more commercially successful film among the two, and also his highest-grossing film to date. What's great about the film is that at many places, we feel that Badhaai Ho is not about Ayushmann's character - it's about his parents, played delightfully by Neena Gupta and Gajraj Rao, and their unexpected pregnancy, and finding some natural, warm humour in the proceedings. Badhaai Ho is that rare movie that has won over both the critics and the box office.
Andhadhun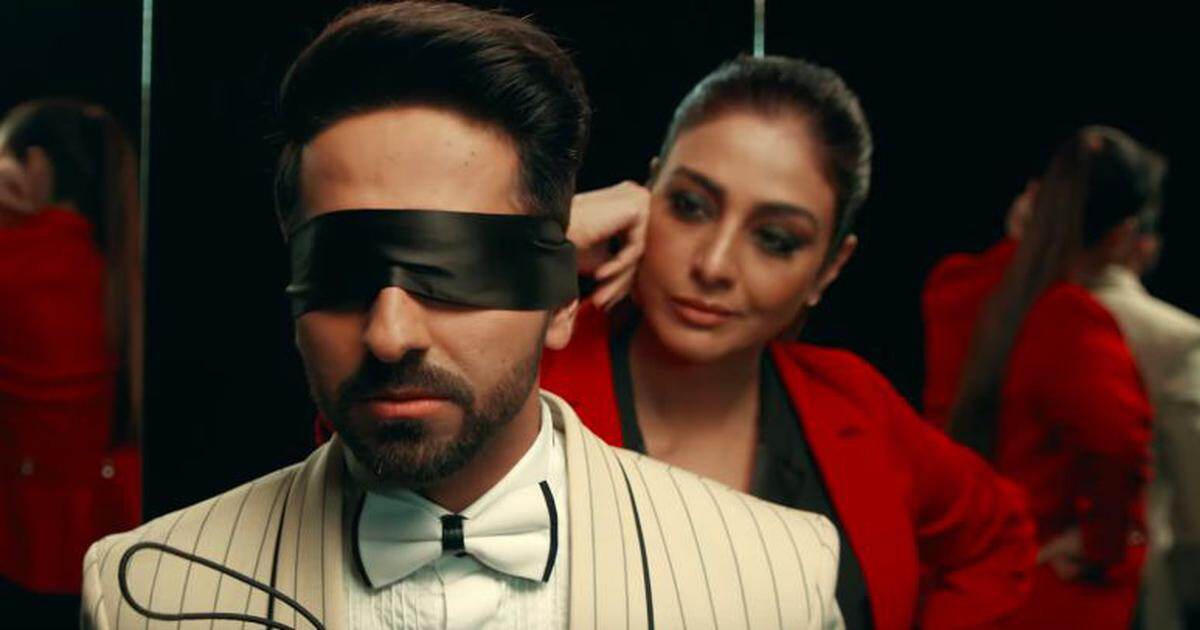 Sriram Raghavan's films are a cinephile's delight with the way he carves out thrillers in a seminal manner. His latest, AndhaDhun, may not be his best work (personally, I feel that honour should remain with Johnny Gaddaar). There are minor quibbles like a comparatively weaker second half. However, there is some strong writing on display and Sriram's flair for black humour shines throughout some very unexpected scenarios and twists. Not to mention, both Tabu and Ayushmann Khurrana are on an excellent form here!
Tumbbad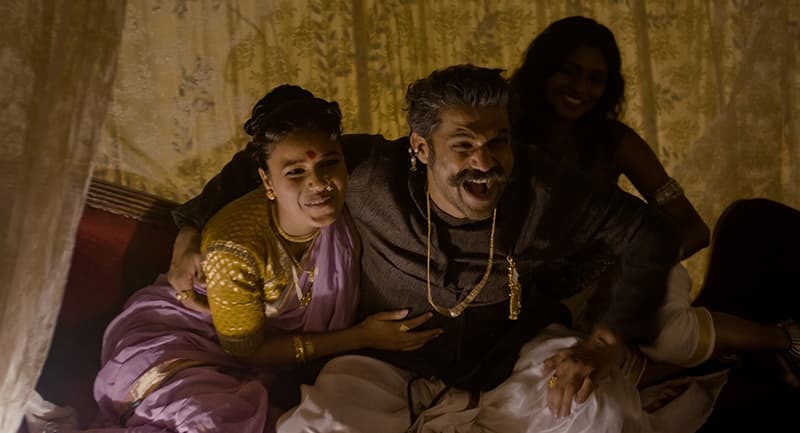 It is very rare that a horror film can turn out to be the best of the lot, and that makes Tumbbad such a special, brilliant film! Sohum Shah's period flick could not just be the best Bollywood film of the month, it could, arguably, also be the best of the year too! Tightly narrated, deftly directed and well-performed with some terrific VFX, Tumbbad ticks nearly all boxes right when it comes to being a great film. Easily, a standout in its genre and a horror film that Indian cinema can proudly recommend to the world. Thank you, Sohum Shah!
Agree with our ranking here? Share your thoughts in the comments section below.
(The opinions expressed in the above article are of the author and do not reflect the stand or position of LatestLY.)