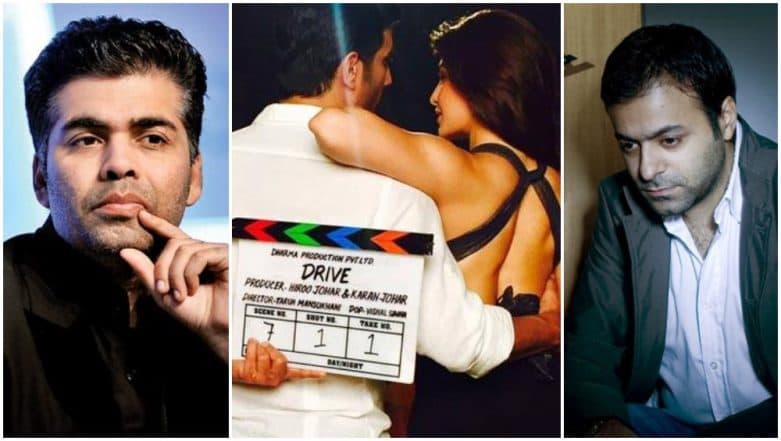 Sushant Singh Rajput finally breaks through in the Dharma fold, after Karan Johar signed him in one of his upcoming productions, Drive. Touted as a fast-paced action entertainer, it was supposed to start a franchise. Drive also marked the return of Tarun Mansukhani to the director's chair after a gap of 10 years, since he made his debut with Dostana in 2008. Jacqueline Fernandez is the female lead in the film.
However, the movie doesn't shy away from controversies like most of Sushant's recent movies (Kedarnath in legal trouble, Chanda Mama Door Ke got shelved). There has been a speculative report that Karan Johar was not happy with what has been shot till and wants Tarun Mansukhani to reshoot major portions.
While we don't know how true this is, a source close to the development told us that all is not well with the director and the producer. The current bone of contention has something to do with including an item song! The source revealed, "Karan Johar was feeling worried for Drive after seeing the disappointing performance of Salman Khan's Race 3. Since both Drive and Race 3 belong to the same genre - action thriller, Karan feels that the same fate would await Drive too. So he wants to add a massy item song to increase the appeal of the movie. However, Tarun Mansukhani has put his foot down on the change, and this has lead to a creative rift between the two."
It is definitely a silly argument, so we hope that if what the source tells us is true, both Johar and Mansukhani need to keep their differences aside and invest their energies in making an entertaining movie.
While we agree that Race 3 disappointed us, it has nothing to do with the genre. Race 3 is just a badly made movie, regardless of the genre it belonged to. Haven't Tiger Zinda Hai and Baaghi 2 hit the bull's eye at the box office? Also come on, isn't the idea of having an item song a passe in this era of #MeToo campaign? Drive is scheduled to release on September 7, but with all the issues happening on the sets, we are having doubts if that might happen.