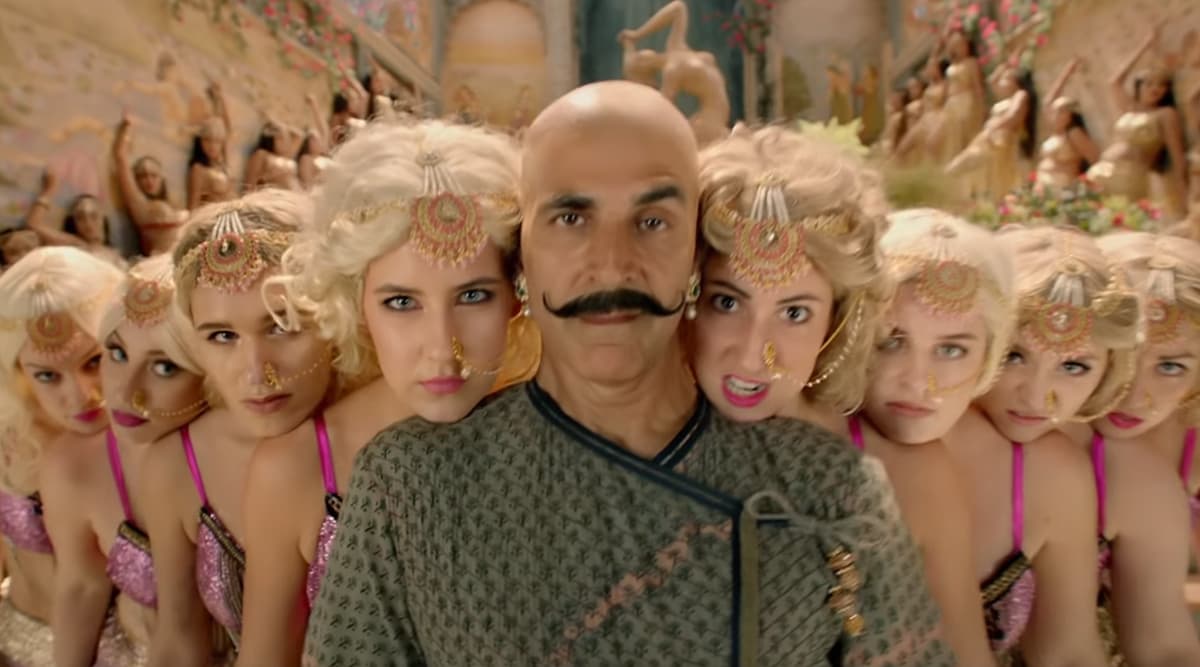 Housefull 4 is the latest film to hit theatres. Akshay Kumar and Riteish Deshmukh are joined by Bobby Deol, Kriti Sanon, Kriti Kharbanda, Pooja Hegde in the new film in the franchise. This is no surprise, but the film has not been well-received by the critics. The movie also registered a disappointing occupancy on day 1, as per trade analysts. And with that, Housefull 4 is being roasted on Twitter with most comparing the movie to garbage. Have they seen the rest of the Housefull movies? Like what else was expected in the first place. Housefull 4 is a masala entertainer. Certainly, not a place for people looking for art. Housefull 4 Box Office Collection: The Film Records Nearly 25% Occupancy In The Early Morning Shows.
Well, that is a debate for some other time. For now, we have some hilarious responses to the movie that will make you chuckle. And probably make you rethink whether you should invest in Housefull 4 tickets or not. Here are the memes on Housefull 4, which has been directed by Farhad Samji. Housefull 4 Movie Review: A Funny Akshay Kumar Owns the House in This Lowbrow, Regressive Comedy.
Here Is A Funny Meme On Housefull 4
Audience watching movie in theatres #Housefull4Review #Housefull4 pic.twitter.com/VAAeU1AgMg

— ...... (@Sr_nof) October 25, 2019
Housefull 4 Spoilers Without Context
#Housefull4 Spoiler without context. pic.twitter.com/deRrXZ5GUt

— Pratik (@tijare_pratik) October 25, 2019
Looks Like Salman Khan Fans Are Having a Great Time Cracking Jokes At This One
Expectations Vs Reality pic.twitter.com/rD6D7k6qVN

— खलनायक हूँ मैं ! 🇮🇳 (@BeingRohiit) October 25, 2019
Audience Coming Out Be Like...
Audience coming out of movie theater after watching #Housefull4 😂😂#Housefull4Reviewpic.twitter.com/EjyRZJKaXa

— 𝙎 𝙍 𝙆 ᴬᵀᴸᴱᴱ ᴬᴺᴺᴬ ²'¹¹'¹⁹ (@Insane_Suraj) October 25, 2019
Here Is Another Dig At The Movie:
#Housefull4 one word review - AaaThoo/Totally crap film/ Dissaster written all over it pic.twitter.com/5G6mhd5eix

— Salman King (@SalmanSuccessor) October 25, 2019
Our in-house film critic, Sreeju Sudhakaran, was quite unimpressed by the film himself. He gave the movie 1.5 stars out of 5. "Can't really say that Housefull 4, despite being the biggest film in the franchise, is the nadir of the series. There's isn't much to begin with there. What astounds me is that such films still get made with big names attached, such humour is passed off as funny by a set of writers. Ah, well, the positive aspect to see here, is that Housefull 4 makes you yearn to see Akshay Kumar back in his jingoistic films. At least, we can get a Pad Man or a Mission Mangal once in a while," he wrote.