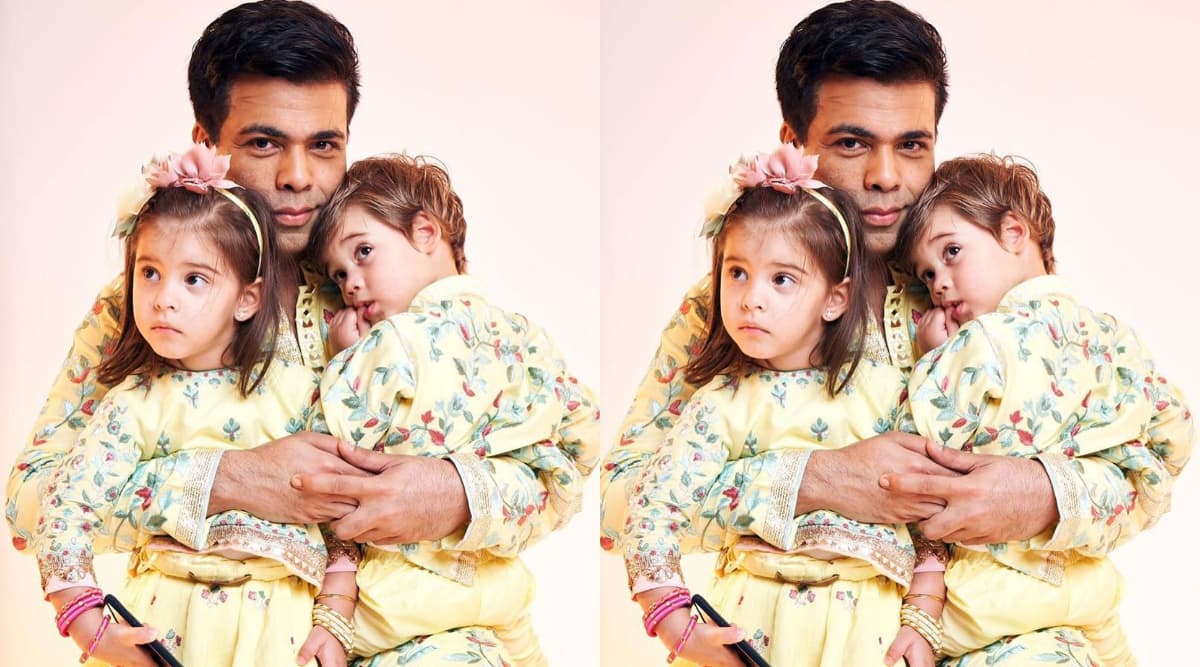 Karan Johar's son, Yash is super witty and innocent. The filmmaker who was blessed with twins through surrogacy is the most doting father of B-town and he loves fulfilling his new duties. A great son and an excellent filmmaker, Karan is also a hands-on father and his kids are like the apple of his eyes. The Ae Dil Hai Mushkil director recently took to his micro-blogging site to share a rather hilarious incident with his followers and we think it was a bit embarrassing but a lot adorable at the same time. Diwali 2019: Karan Johar Twins in Matching Manish Malhotra Outfits With Kids, Yash and Roohi (View Pics).
"My son just called me Karan JOKER! I think he follows me on Instagram!", he tweeted while sharing the incident with his Twitter fandom and we are still having a hearty laugh over it. Such cute gestures by your kids often give such fond memories and we bet Karan has tons to share more. Karan Johar Shares an Adorable Picture of His Kids Yash and Roohi and It is Sure to Put a Smile to Your Face.
Check Out Karan Johar's Tweet
My son just called me Karan JOKER! I think he follows me on Instagram! 😉

— Karan Johar (@karanjohar) January 16, 2020
Speaking about being a single parent, Karan in his conversation at India Today Conclave 2017 said, "Being a single parent is really daunting and scary. Because I think it takes a mother and a father to complete the upbringing of a child. In many ways, you could say that having Yash and Roohi is full of love but it is also a selfish decision. It is because I want that love for myself. There was a large empty space in my life that needed to be filled by children." He further added how he's trying to fulfil the duties of a dad and a mother to them. Sweet, we say.