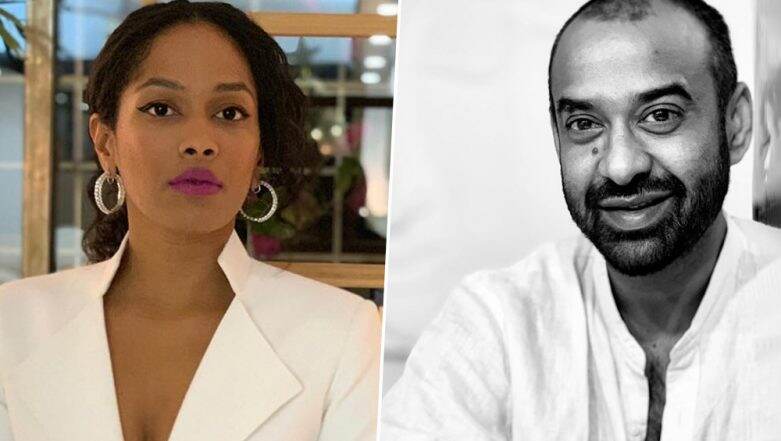 It breaks our heart to inform you that Masaba Gupta and Madhu Mantena have decided to head for a divorce. The couple had announced separation earlier last year and had been living separately all this while. Now, Madhu and Masaba have both released a joint statement where they have announced that the two will be going to the court to seek legal help to part ways. "After much thought and consideration, we have come to an amicable conclusion on all matters. we have decided to move forward separately and get divorced. We are two individuals who respect and care for each other and have made our own choices. We would appreciate if we are given our privacy in this time. Masaba Gupta Slams Rumours of Madhu Mantena Cheating On Her - Read Statement.
Masaba, the daughter of veteran actor Neena Gupta and her ex-husband and former West-Indian cricketer Sir Vivian Richard, had tied the knot with the filmmaker in 2015. The couple they consulted their "parents and professionals" before taking the decision earlier. "The only thing we are ready to say for now is that what we both want out of life individually and separately is putting unnecessary pressure on the marriage and love that we share. Hence, we would like to take some time off from each other and our marriage to figure out for ourselves what we want out of this life," Masaba wrote in a post announcing the separation in 2018. After Sonam Kapoor, Designer Masaba Gupta Says Goodbye To Twitter, Here's Why.
"We are not strong enough to explain ourselves to even friends who deserve an answer from us. All we can say to each of them is give us time and give us love when we reach out to you. We now need a lot of it," the statement read. "While we know, given the world and the lives we live in will lead to speculation, rumours and dragging us down into the dirt at this time… We are communicating and encouraging each other to be brave and reminding ourselves the only priority at this time is the well-being and protection of our own selves and our families. Madhu & Masaba," it concluded.