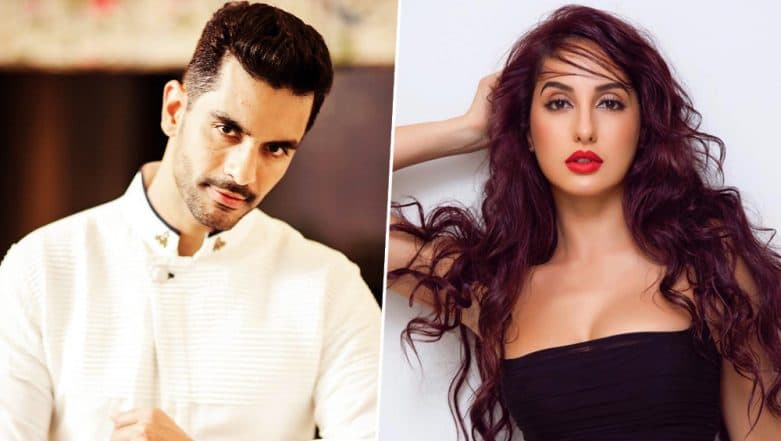 Many aren't aware of Angad Bedi and Nora Fatehi's relationship. The couple was dating before he tied the knot with Neha Dhupia and their break up was apparently very sudden. In fact, post their separation, they even refused to acknowledge their relationship until Nora decided to open up about it. In her recent interaction with Zoom channel, when she was asked about how she dealt with her heartbreak, she revealed it was difficult initially but she moved on eventually. Shraddha Kapoor and Nora Fatehi's Dance-Off on Varun Dhawan's Kalank Song First Class Is Hilarious – Watch Video.
"All girls go through at least once in their life! For me, it was a little bit difficult because it was an unexpected experience and I was broken by it. I lost my drive for 2 months! However, I must say that experience really just transformed me. In between, I had lost hope for a bit in terms of perusing my career but when that breakup happened I got that fire again and I was like let's go!" she said. Nora further revealed how she doesn't regret having a bad experience because that motivated her to keep achieving in life. "I am passionate again, I want to work, I want to make my mark, I want to prove everybody wrong and I can't regret that break up because if it wasn't for that breakup, my fire wouldn't have come back and I needed that fire to kind of just explore," she said. Nora Fatehi Increases Her Fee Post 'Dilbar' Success!
Earlier Nora was accused of making Neha uncomfortable at a social event. It was during an awards ceremony when she apparently gave some angry stares to her ex-beau and his wifey dearest. And when a leading publication got in touch with her for a clarification, she simply said, Who is Angad? I don't even know who Angad Bedi is." Guess from not knowing to revealing details about her break up, she has definitely come a long way. And today, she has no qualms in discussing it in public.