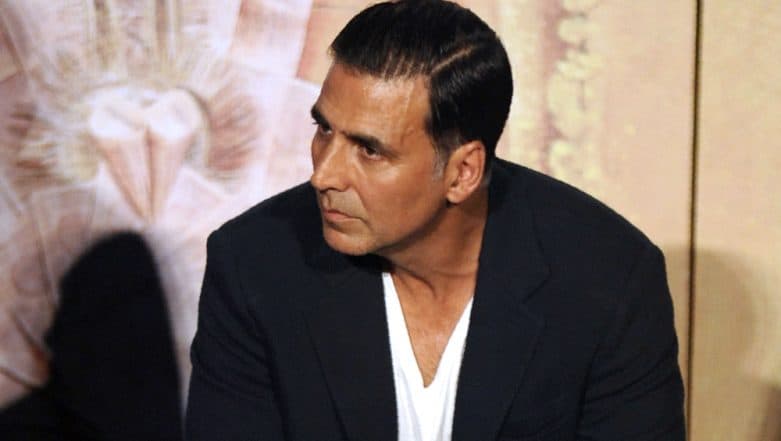 Bollywood celebrities have been leading by example and urging people to do their bit for the families of the soldiers who were killed in the horrific Pulwama attack. Several actors have taken to social media to share the links where donations can be made. According to reports, Akshay Kumar has now pledged to vow a massive amount of 5 Crores through the Bharat Ke Veer initiative of Union Ministry of Home Affairs.
The 51-year-old actor has been urging his followers to do their bit. Previously, the actor tweeted saying, "#Pulwama is something we cannot & will not forget. We're all angry & it's time to act. So act now, donate to the martyrs of Pulwama on bharatkeveer.gov.in. There's no better way to pay homage to them & show your support. This is the only official site, pls don't fall prey to fakes."
Akshay Kumar's tweet about Bharat Ke Veer online donation:
To all those who are keen to contribute to #BharatKeVeer and have been facing technical glitches, rest assured that @HMOIndia is taking adequate corrective steps. https://t.co/rH7srR2GeN

— Akshay Kumar (@akshaykumar) February 16, 2019
The Gold actor made sure to inform people about the technical glitches the Bharat Ke Veer site was facing and asked them to keep away from any fake sites that may also offer donations. Akshay Kumar Urges People to Donate for CRPF Martyrs of Pulwama Attack via bharatkeveer.gov.in Official Website; Warns of Fake Sites and Apps.
Apart from Akshay, veteran actor Amitabh Bachchan too made a donation for the families of those martyred by donating 2.5 Crores. Almost all Bollywood celebrities are trying to help as much as they can. Punjabi rapper and singer Badshah too made a donation of 3 lac to the CRPF Wives Welfare Association Fund. Pulwama Attack: Condemnation, Sympathy Pour in from Bollywood.
The unfortunate terror attack took place on Thursday and has shocked the nation. For those wanting to know further about Bharat Ke Veer initiative, the portal launched in 2017, allows the public to donate money directly to an individual braveheart's account. You can make your donations via the Bharat Ke Veer app or through the website, bharatkeveer.gov.in.