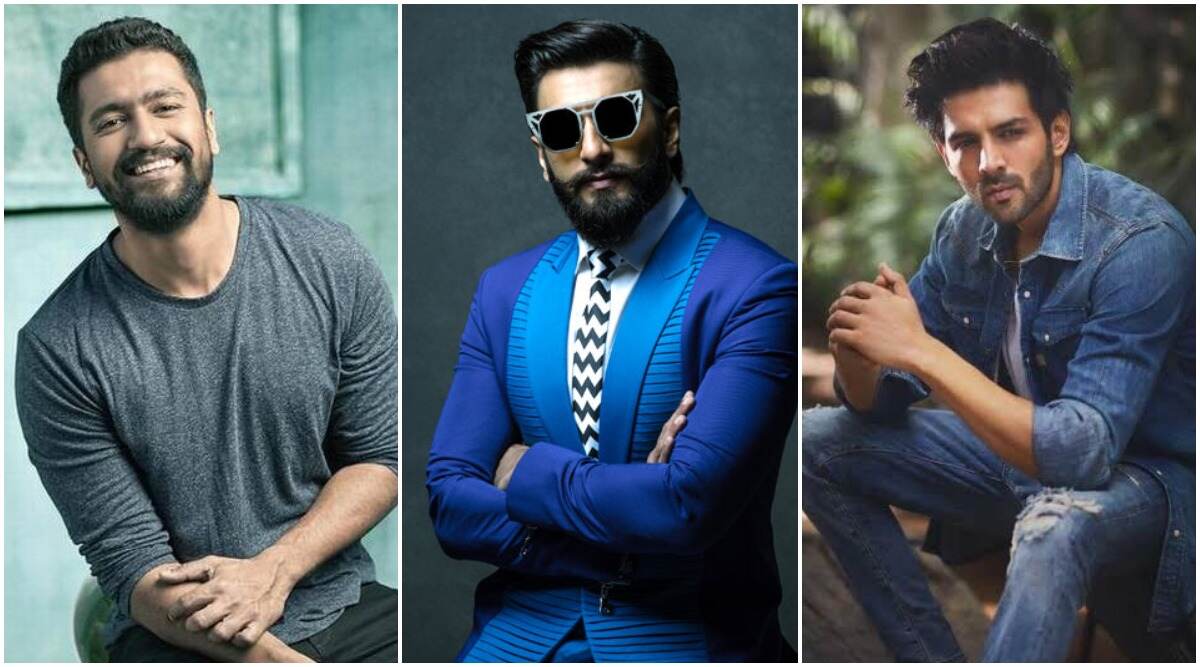 Sanjay Leela Bhansali is determined to direct his much ambitious project, 'Baiju Bawra' and has even announced the film's release date. Though the film will start rolling only after he wraps Alia Bhatt's 'Gangubai Kathiawadi', we are already excited about his next venture. While the director has confirmed coming on board for this, we are yet to meet his leading man. No Bollywood actor has been announced as the lead of Baiju Bawra yet and this makes us curious to figure out the probable names.
While there were reports about Kartik Aaryan and Ranveer Singh visiting his office recently, we wonder if it was for the same project. Will SLB collaborate with his current favourite, Ranveer Singh once again or allow a new actor to be a part of his next directorial? The answer could be either of it but if you ask us, we have some good names who would be able to play the part. Let's have a look at our list.
Vicky Kaushal 
Remember the actor was all set to be a part of Bhansali's Padmaavat but Deepika's disapproval ruined the case for him? Well, there are chances that the director could offer him his new project now that he has even proved his acting calibre.
Ranveer Singh
After Ram Leela, Bajrao Mastani and Padmaavat, there's no denying that Ranveer and Bhansali understand each other really well. He even visited his office recently and the actor has no new movie in his kitty after Kabir Khan's '83(wrapped) and YRF's Jayeshbhai Jordaar. But do we want to see him collaborating with SLB once again? Not really.
Kartik Aaryan
View this post on Instagram
Kartik is definitely the blue-eyed boy of Bollywood currently and all the prominent directors want to work with him in their next. Why should Bhansali be an exception? The fact that Mr Aaryan visited his office recently should further spark all the queries about him working with SLB in his next.
Ranbir Kapoor
Bhansali directed Ranbir in his debut movie, Saawariya and though it failed to mint good numbers at the box office, RK Jr would always be grateful to him. After Alia, there are chances that the Padmaavat director may collaborate with her boyfriend for a different project and we'd say, why not?
Shah Rukh Khan
Rumour mill is buzzing with the news of Shah Rukh Khan collaborating with Sanjay Leela Bhansali. Though it may seem like a distant dream but there are chances that the duo may come together for Baiju Bawra. After all, Devdas was a smash hit, wasn't it?
Also, let's not ignore the fact that the movie is a revenge story of a music maestro. As per the tale, Baiju Bawra, a musician in Akbar's court challenges Tansen to avenge the death of his father. So SLB's adaptation could even be a two-hero project with two main leads.
While we personally think the names could be Ranveer Singh and/or Kartik Aaryan, who do you want to see in SLB 's next? Are you rooting for Shah Rukh Khan or Ranbir Kapoor or Vicky Kaushal? Let us know your choice by voting for your favourite name below. May the best man win eventually.
Who Should be the Lead in Baiju Bawra?
11%
Vicky Kaushal
11%
Ranveer Singh
22%
Kartik Aaryan
43%
Ranbir Kapoor
14%
Shah Rukh Khan