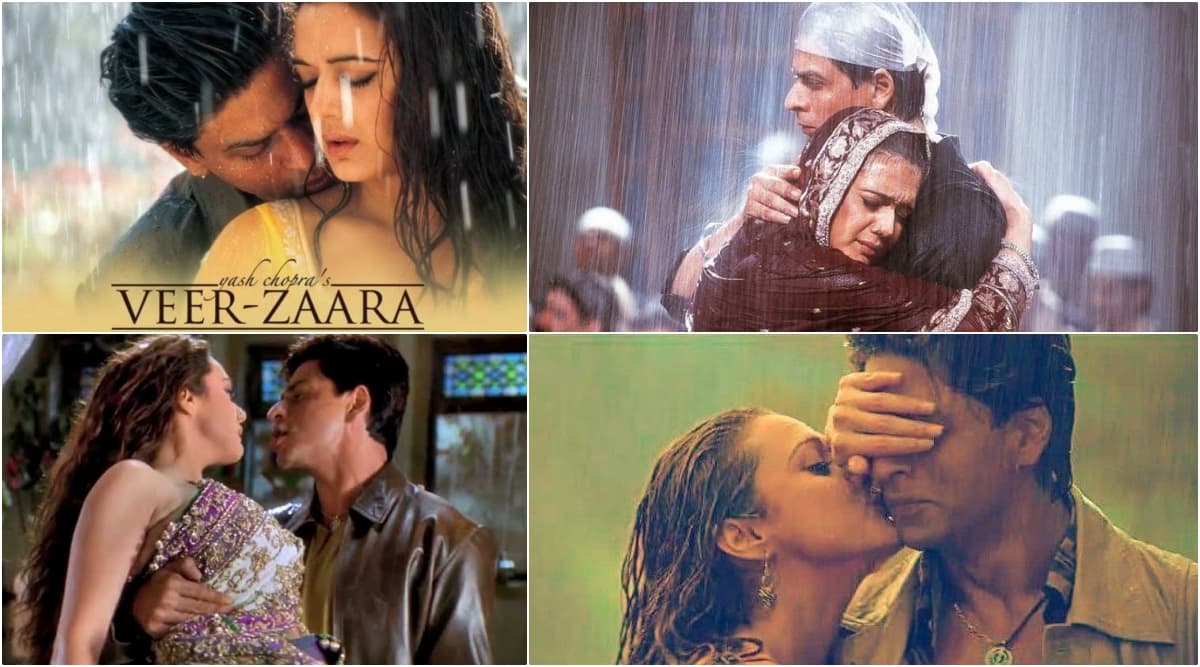 Shah Rukh Khan is known as the King of Romance in Bollywood with his movies have a special place in the hearts of his fans. He is seen as someone who is a perfectionist when it comes to living the character of a quintessential hero who goes all out to prove his love for his onscreen leading ladies. Such is the fairytale nature of his acting that both men and women just cannot get over the visual treat it presents. Although he has done movies like Dilwale Dulahniya Le Jayenge, Dil Se, Dil Toh Pagal Hai and Kuch Kuch Hota Hai to name a few – there is one romantic movie that clearly stands out from the rest as it represents the peak of romance and affection. The movie is Yash Chopra directed Veer-Zaara, which completes 15 years today. The cult classic saw Shah Rukh Khan pair opposite the very beautiful Preity Zinta, while the supporting cast boasted the likes of Rani Mukerji and Anupam Kher. Here we present a few reasons why the movie is SRK's greatest film in the romantic genre.
The India-Pakistan Setup
Very few can come up with the idea of an Indian guy falling for a Pakistani woman over a chance meeting, but credit to Yash Chopra – this magnificent filmmaker knew how to make his actors live the character. With so much history between the two nations, it tells us love knows no boundaries. The scenic beauty of Punjab with all its colours made it a picturesque setting for SRK to turn on his magic.
Watch Official Trailer of Veer-Zaara Here:
The Songs
SRK soaked in the rain while a nervous Preity Zinta shocked to find the love of her life standing in front of her with the melodious tune of "Aye Tere Dar Par Deewana" is what we call cinematic brilliance. The music of Veer-Zaara is just a once in a life-time experience with legends like Udit Narayan and Lata Mangeshkar on board. Every song has catchy lyrics which gels well with the characters. Some of the most iconic tracks of the film are "Mai Yahan Hoon" and "Tere Lie".
Here's Veer-Zaara Songs Jukebox:
SRK's Acting Genius
Shah Rukh Khan has literally lived Veer Pratap Singh – a young Indian Air Force officer – in the movie. There is not a scene in the film where the masterclass of Shah Rukh Khan goes unnoticed. From a dynamic pilot to a ridiculed Indian stuck in a Pakistani jail, SRK goes about a 360-degree shift in both emotions and looks with ease.
The Good Looks
The film is quite a rage 15 years after its release and credit must also go to Shah Rukh Khan's look in the movie. Be it a pilot or a simple Punjabi boy dancing on top of a bus, King Khan's looks stole the hearts of a million girls.
As we celebrate the 15 years of Veer-Zara, we cannot help but feel they don't make such movies anymore in Bollywood.