When you are watching a film featuring a classic good guy vs the bad guy, you expect the hero to win, right? Well, it has mostly been the case with mainstream movies. After all, good should trump over evil. But there have been cases when the film-makers pulled a fast one on us, and let the evil guys win. Sometimes in the real sense (Se7en, No Country for Old Men, The Usual Suspects), sometimes, in spirit (see The Dark Knight). And in most of such cases, both the critics and the audiences end up loving this change in conventions.
It's not just Hollywood or foreign cinema, I am talking about. Bollywood cinema, often accused of not experimenting, have also had their share of movies where the good guys are occasionally defeated by the bad ones. In this special feature, we look at 11 such movies that broke conventionality to let the baddies take a point in the court by the end! Kabir Singh: Before Shahid Kapoor's Film, These Movies of Salman Khan, Varun Dhawan, Dhanush Were Accused of Glorifying Toxic Masculinity!
Jaane Bhi Do Yaaro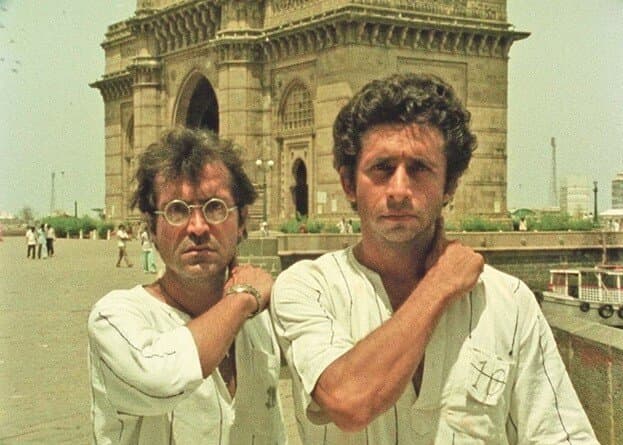 The late Kundan Shah's cult satire has us think that the good guys in Naseeruddin Shah and Ravi Baswani's photographers cornered the corrupt baddies in a hilarious climax. However, the villains team up together, and after enticing the police, get the heroes arrested in a false case. So much for honesty.
Kaun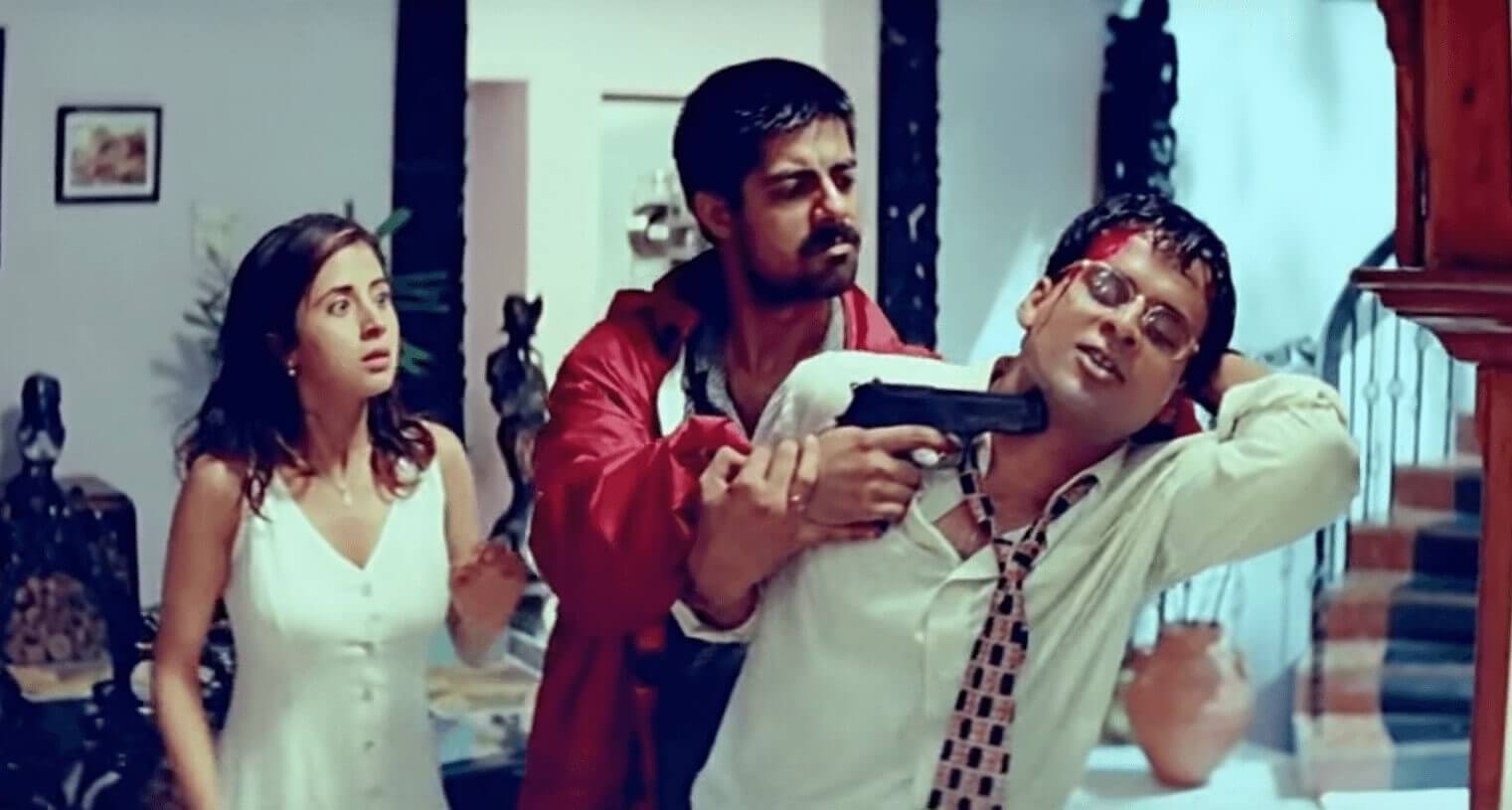 Ram Gopal Varma's brilliant, minimalist thriller makes us fear for the life of the scared protagonist (played by Urmila Matondkar). She is trapped in her house with two male intruders, with one of them could be an escaped serial killer. In the end, to our utter shock, we find out that the men are just red herrings, and she is the real killer all along.
Don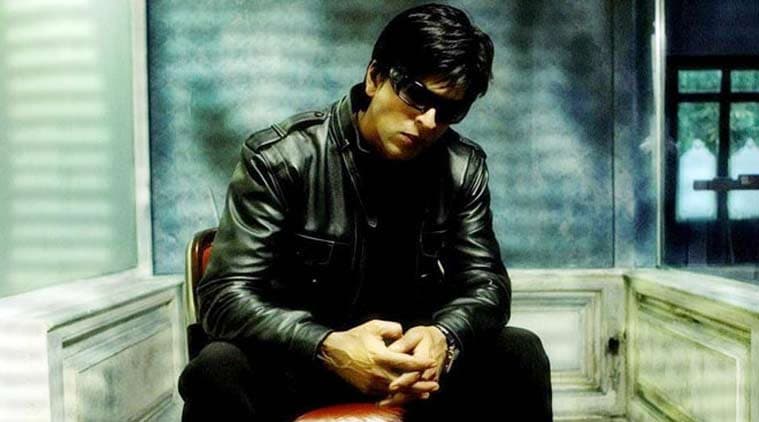 Our mistake was considering Farhan Akhtar's remake of the Amitabh Bachchan classic thriller as a faithful adaptation. Which is why, just like Priyanka Chopra's character, we were bamboozled to find out that the real Don (played by Shah Rukh Khan) is still alive, and it was the bumbling doppelganger who has been dead. Or rather, killed! Sunny Deol Reveals Why He Did Not Speak With Shah Rukh Khan Post Darr For 16 Years!
Dhadak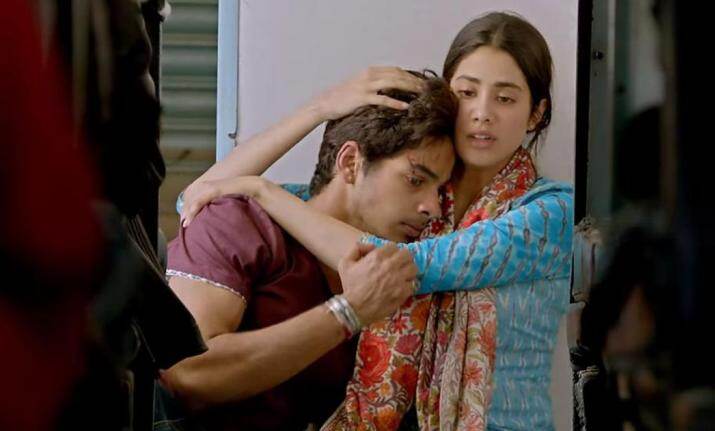 Those who saw the original film, Sairat, knew that the ending would not be a happy one. Those who didn't, would have never expected to see an innocent love story being destroyed in the name of honour killing, as Ishaan Khatter's character is thrown off the building along with his son by his wife's family. Well, at least, Janhvi Kapoor's character survives, unlike her counterpart in Sairat. Though, she has to live the rest of her life in the shock of seeing her husband and son falling to their deaths.
Padmaavat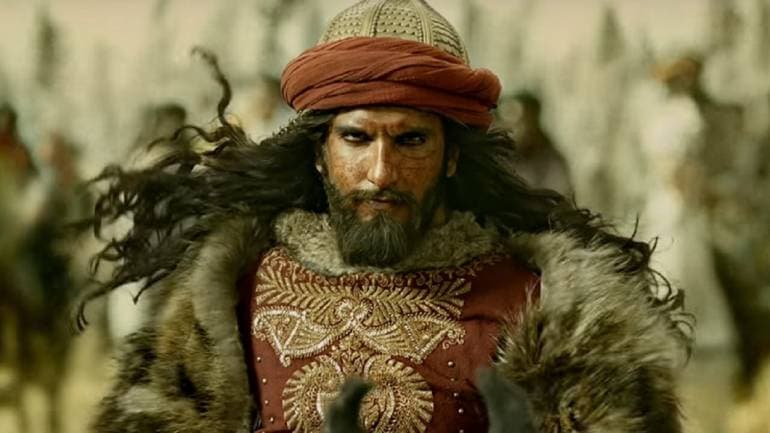 Queen Padmini (Deepika Padukone) might have achieved a moral win over Alauddin Khilji (Ranveer Singh), by committing jauhar and not being his slave. But in his obsession for having a glimpse of her, Khilji destroyed her kingdom, got her husband (Shahid Kapoor) killed and led many women, along with Padmini herself, commit suicide. So many losses in lives over one man's arrogant desire!
Blue
This bland thriller perches Rahul Dev's character as the antagonist against the motley group of heroes, consisting of Akshay Kumar, Sanjay Dutt, Lara Dutta and Zayed Khan. Towards the end, the 'villain' is vanquished, only to be revealed that Akshay's character has been playing them all along to get his hand on a sunk treasure.
Corporate (and most of Madhur Bhandarkar films)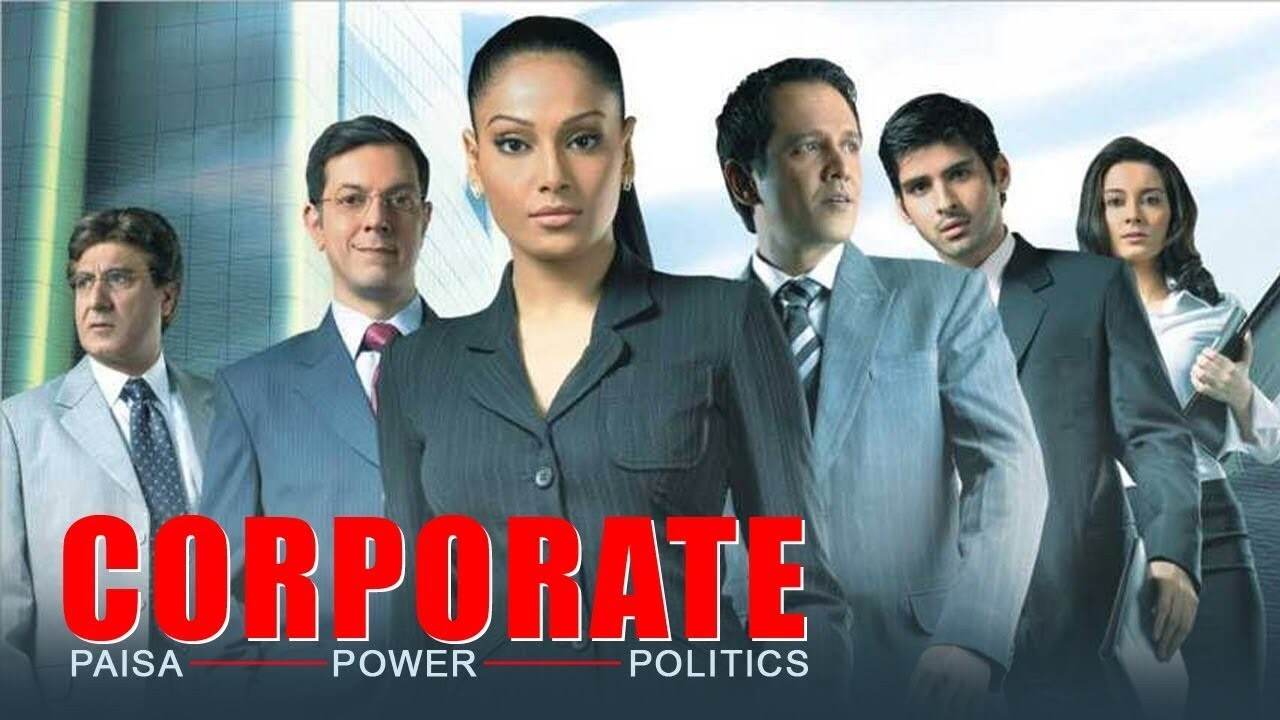 Like most of Madhur Bhandarkar films, Corporate shows us the despondent politics that happen in a corporate world. Bipasha Basu's character is one such player, who is a part of this dirty system. Her downfall begins when she develops a conscience, which makes her end up being the scapegoat of the corporate overlords.
Omkara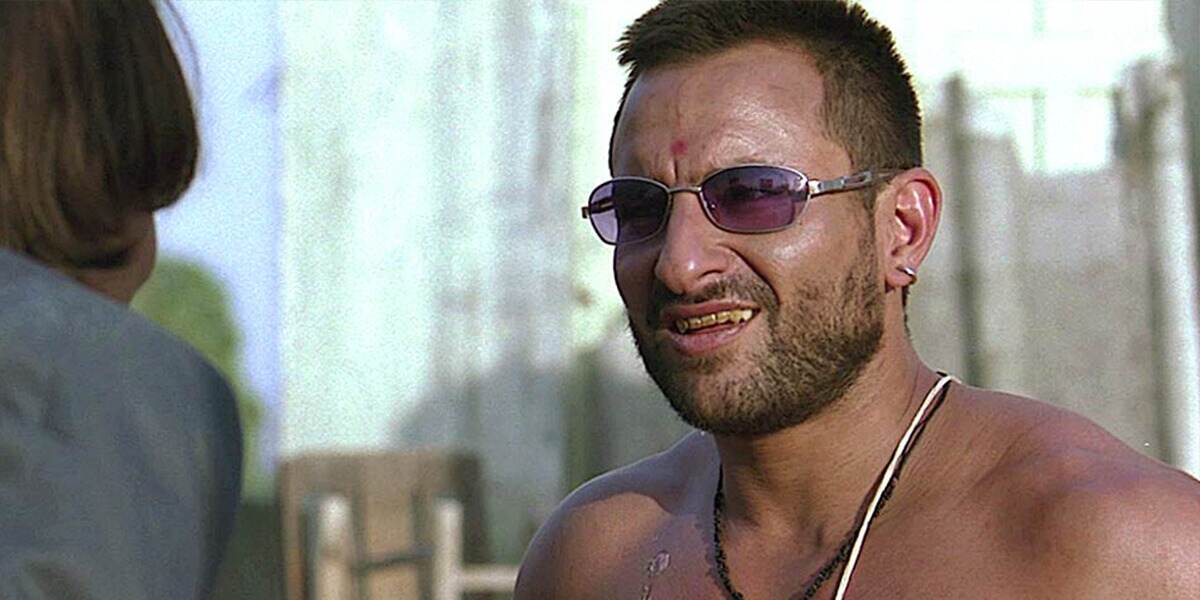 Vishal Bharadwaj's take on Othello is a searing tale of tragic romance, set against the backdrop of gangland wars. Omkara had fine performances, but the knockout act is delivering by Saif Ali Khan as the jealous antagonist, Langda Tyagi. He might have been killed in the end by his betrayed wife, but the uncouth Tyagi is successful in destroying the married life of the lead pair, played by Ajay Devgn and Kareena Kapoor.
Baazigar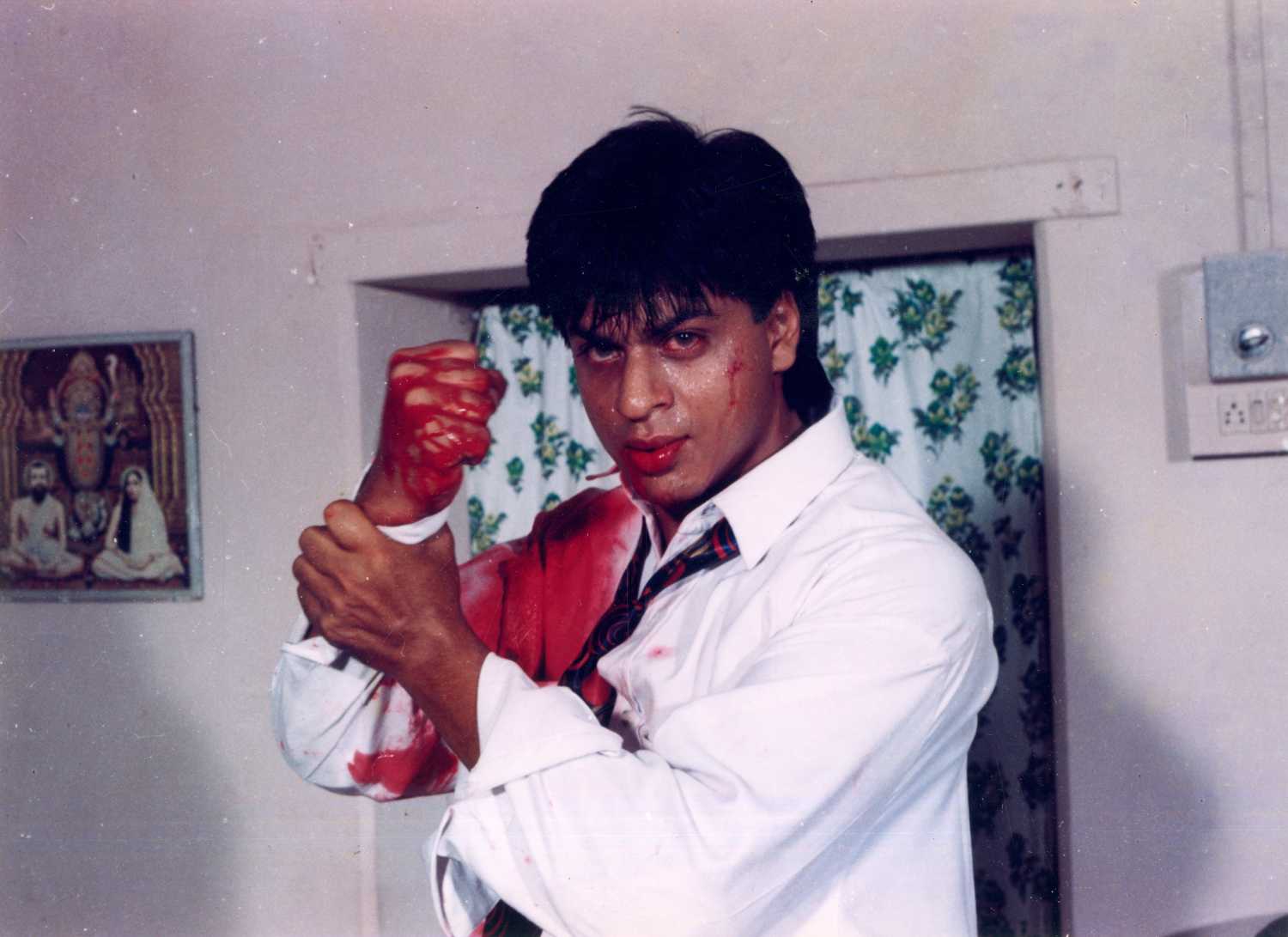 In his first negative performance, Shah Rukh Khan breathes fire as the vendetta-seeking young man, aiming to destroy the family of the man who wronged him. And he kills three innocent people in the process! Sure, his opponent is equally despicable, and SRK's character dies by the end, killing his enemy. But if we see Kajol's character as the protagonist, then not only has her 'paramour' killed most of her family members, but also makes her twice about falling for strangers.
1947 - Earth
In a rare negative role for Aamir Khan (he goes grey again for Dhoom 3), he plays a Muslim ice-candy man in love with a Hindu nanny of a Parsi girl (who represents the childhood of the author Bapsi Sidhwa). When he learns that she is in love with another man, his jealousy knows no bounds. With the pre-partition tensions already flaring high, the lover gets killed, presumably by the ice-candy man, while he also betrays his object of affection to a Muslim mob, who beats and drags her away, while he smokes a bidi.
Ittefaq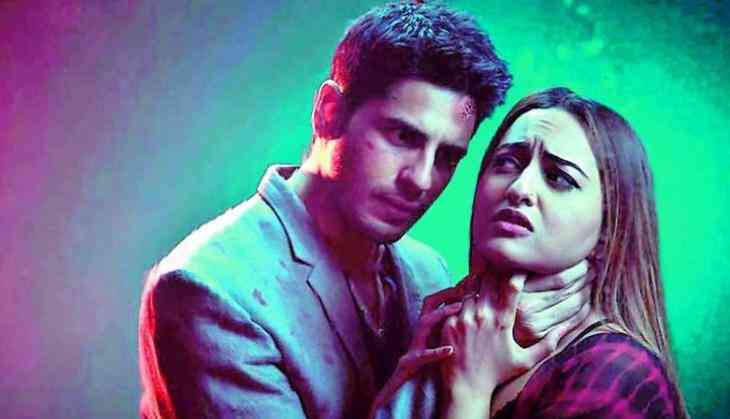 In this reboot of the classic Rajesh Khanna thriller, directed by the late Yash Chopra, Sidharth Malhotra plays a man accused of killing his wife and the husband of a stranger (Sonakshi Sinha), in whose house he accidentally barges into. Just like in Shah Rukh Khan's Don, the makers have added a twist in the tale. Unlike Rajesh Khanna's character who was innocent, it turns out that Sid's character was the real killer all along and he manages to fool the police to make an escape abroad!