This can't be happening! She was merrily waving hi at the sight of paparazzi yesterday. And today, she looks dramatically different! Sunny Leone's cute daughter Nisha won us over with her cute curls as indeed with her smile. But suddenly the cutie has lost interest, it seems, in the flashbulbs that followed her today! Her indifference was picked up by the same lenses that spotted her enthusiasm yesterday! Even while mommy Sunny is seen beaming with all warmth and welcoming gestures, Nisha just refuses to look at the lense.
Why? What changed overnight, little gal? We even appreciated your cute and quizzing, and puzzling expressions! C'mon Nisha we thought Taimur should not be the only kid who should give us the much needed dose of cuteness. It was just a start, yesterday! And what a start it was! We hope Nisha that you are not bored of the attention and the chase that comes with being friends with our pap friends!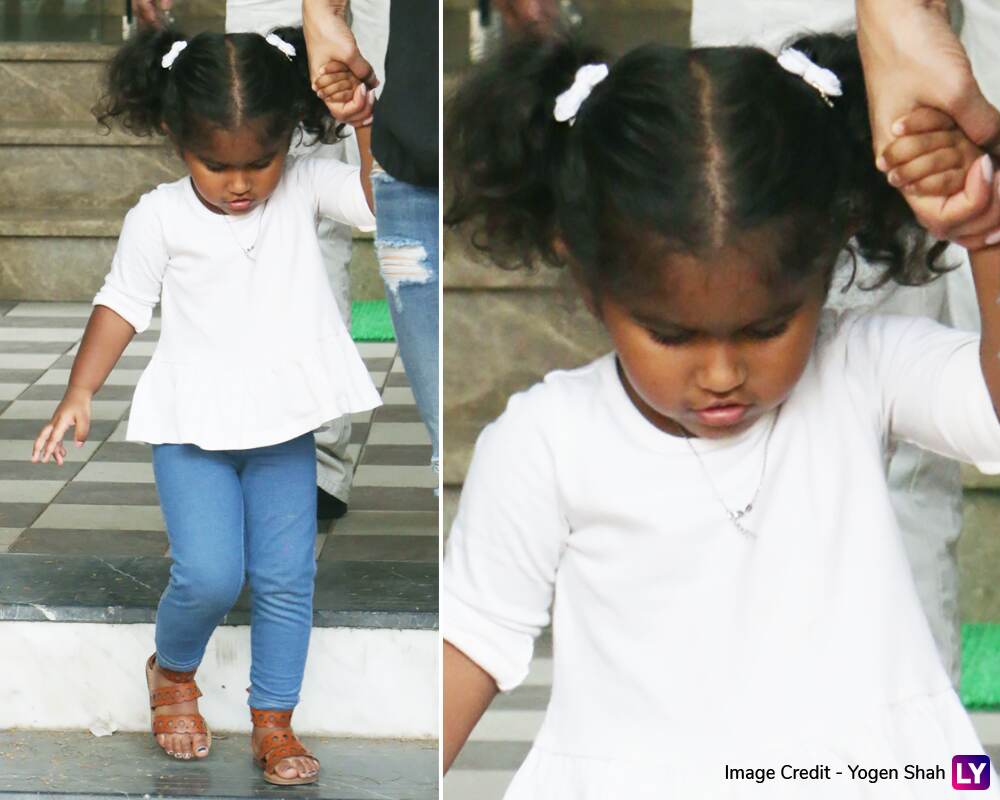 Look how Nisha simply walks away without giving any bhaav to our press walla friends! We hope the toddler won't be troubled by requests to look into the lense and say the mandatory Hi. But we hope that little Nisha will change her mind soon and start posing to give us some really cute visual treat ! Sunny Leone's Daughter Nisha Saying Hi To Paparazzi Will Make You Go Awww-View Pics!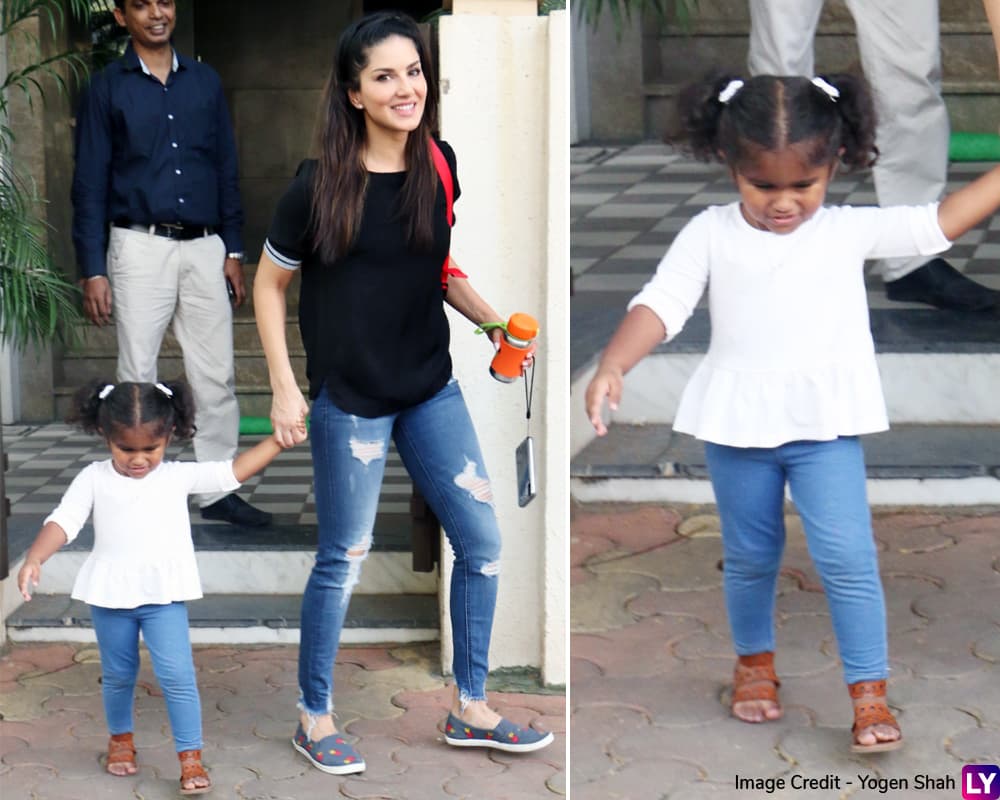 We had also informed you about these happy trio (Nisha's brothers) at Sunny Leone's den, and how Sunny and her husband Daniel play the perfect hands-on mother and father to their kids. Going by these images we believe Nisha will teach her cute bros how to simply stay focused without giving much bhaav to the ever chasing paps!