Look how she pints at the papaparazi waiting to click her adorable moments! Nisha Kaur, Sunny Leone's daughter serves an overload of cuteness in these images. The range of expressions on offer here will simply stun you. As mommy Sunny Leone looks on with the toddler trying to figure out what exactly is happening around her. First Nisha tries to know from her mother what those flashbulbs are all about! She then hesitantly waves a hi at the onlookers. Nish even even smiles intermittently-and in all these endevours she only gives us moments that make us go awww!
We had also informed you about these happy trio at Sunny Leone's den, and how Sunny and her husband Daniel play the perfect hands-on mother and father to their kids. Sunny Leone Is Looking 'Hot, Hot, Hot' in White Bikini and Hat! See Pic of Sexy Actress Chilling at Cancun Beach in Mexico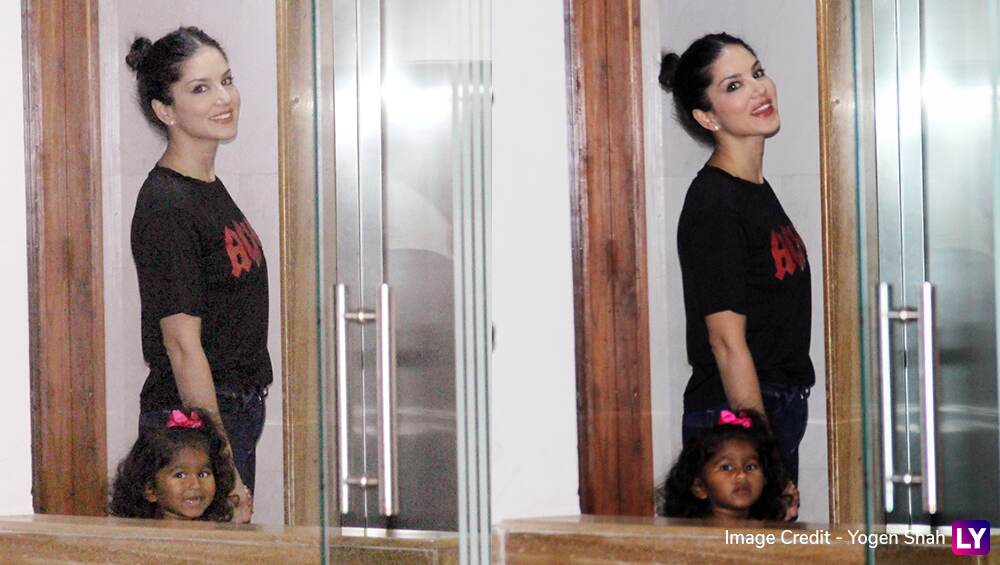 Bollywood's ultimate seductress is also blessed with two baby boys. Not many moons ago she had a pic she has posted on her Instagram and Twitter account. Sunny Leone and Husband Daniel Weber Teach How to Fix Button on Pants and You Will Never Forget the Steps Mentioned by This Hot Couple
In the visual we could see Sunny with her Husband Daniel along with Nisha with her two brothers. The couple is seen having a good family time together wherever they travel. The family looks complete indeed with the little Nisha looking hyper excited around her two brothers. The cute bundle of joy of the Leone den are simply adorable. We certainly are waiting to catch them in one fabulous frame!