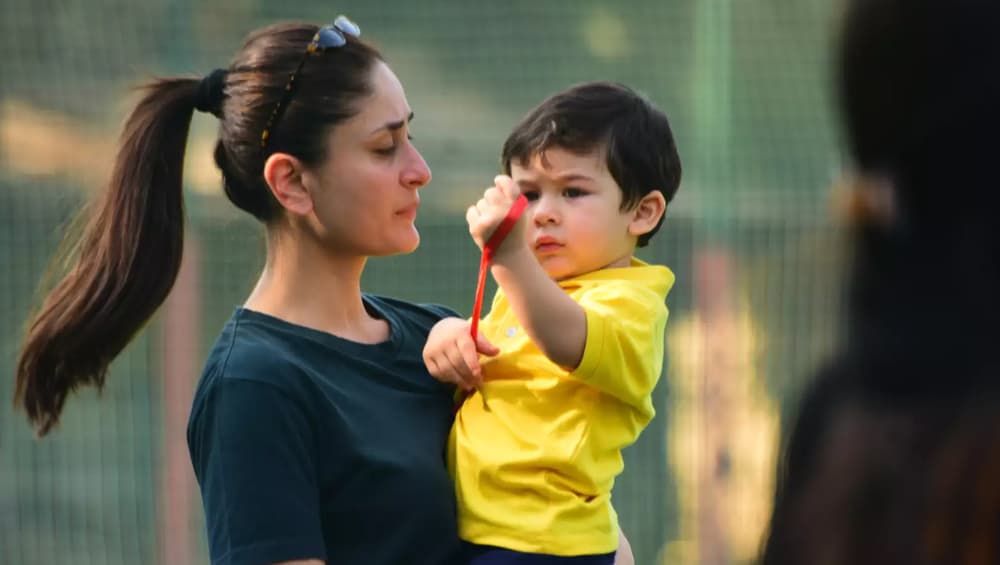 Taimur is a national obsession, a fact that has been established long back. When we think he can't get cuter than this, he spins off something that leaves us spellbound. His famous parents Kareena Kapoor and Saif Ali Khan, are often asked to share info from the day in the life of Taimur. Thankfully, they always oblige. Kareena in a talk show on RomedyNow revealed how Taimur just can't stay away from his father. Taimur Steals the Show Even As Parents Kareena Kapoor Khan-Saif Ali Khan Make a Stylish Appearance at the Mumbai Airport (View Pics)
Kareena says, "He (Taimur) keeps asking, 'Abba Kidhar Hai' ten times a day. I am like he is in the bathroom." Do we sense a hint of jealousy? Just kidding! Clearly, Taimur's first favourite actor from Bolly-world is his father Saif Ali Khan. That's also very evident. There are so many pictures of the kid and Saif, having a blast together. Check out the video here...
Kareena imitating #Taimur is the cutest thing you'll see today! 😍#TheLoveLaughLiveShow #AllNewRomedy #KareenaKapoorKhan #KareenaKapoorFan pic.twitter.com/WaD4pSLLi0

— Romedy NOW (@RomedyNow) September 20, 2019
It's amusing how obsessed everyone is about this boy wonder. His pictures on social media are some of the most shared and commented ones. But so much popularity comes with a price and inconvenience too. Recently, Saif re-issued his diktat to the photographers of not taking pictures of Taimur when he is not with either of his parents. Kareena too had earlier shown concern over photographers going in a frenzy to click his pictures.