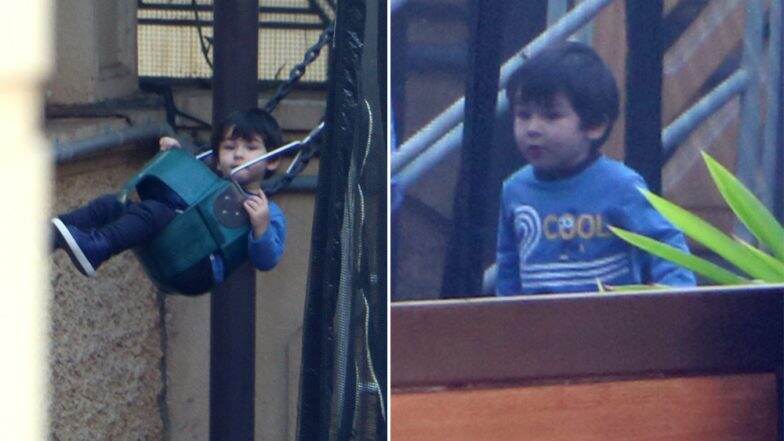 Brace yourselves because the cutest munchkin is back! Yes, of course we are talking about none other than Taimur Ali Khan. It's Sunday funday for our baby boy Tim. Taimur returned from London along with his mommy yesterday and guess who was the first person he met with after he came back? It's none other than his favourite cousin- Inaaya Naumi Kemmu! As soon as baby Tim got back from his vacay, he made it a point to have one of his cute play dates with Inaaya. The two were spotted this afternoon having a great time and if these photos are anything to go by, it was a fun afternoon. Taimur is seen having a wonderful time swinging on the swing and Inaaya seems too happy to just be with her big brother. Dekho Wo Aa Gaya! Taimur Ali Khan Is Back in Town – View Pics.
We bet these pics must've made all the fans of Taimur smile big. It seems like it has been ages since we saw him last although pics from his holiday kept circulating on social media every once in a while. Like every year, Kareena Kapoor and Saif Ali Khan took a trip to Gstaad where they celebrated New Year's with Taimur. . Is Taimur Ali Khan Helping Mommy Kareena Kapoor Fill Her Shopping Bags in Paris? - New Pic Alert.
Meanwhile, check out these lovely pics of Taimur and Inaaya here-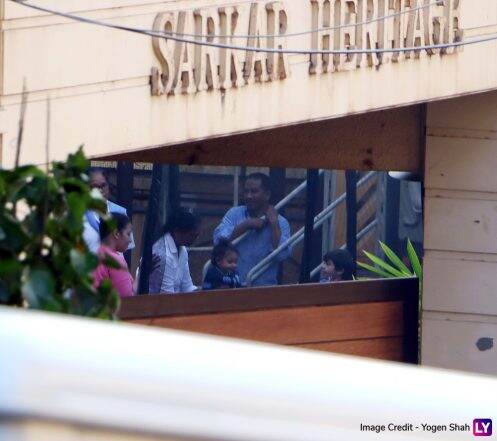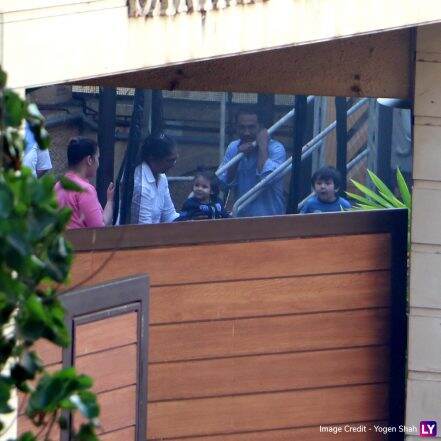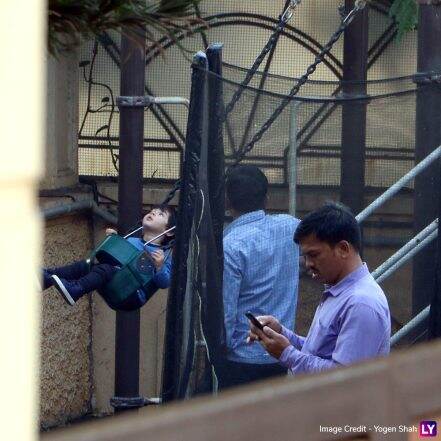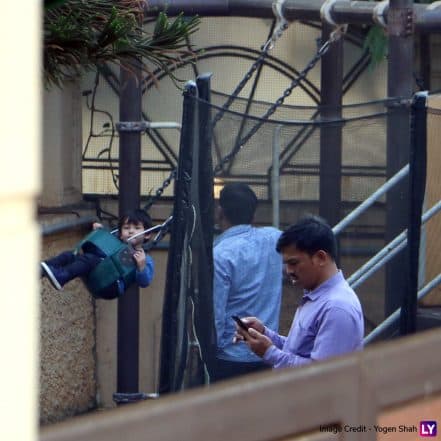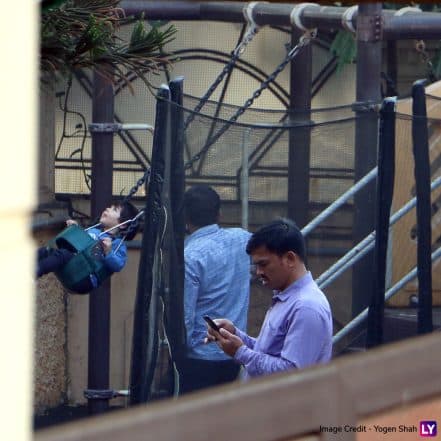 The best way to spend a Sunday, isn't it? Seriously, this is the best thing we saw on the internet today. And now that he is back, we cannot wait for our timelines to be flooded with more of Taimur's pictures.