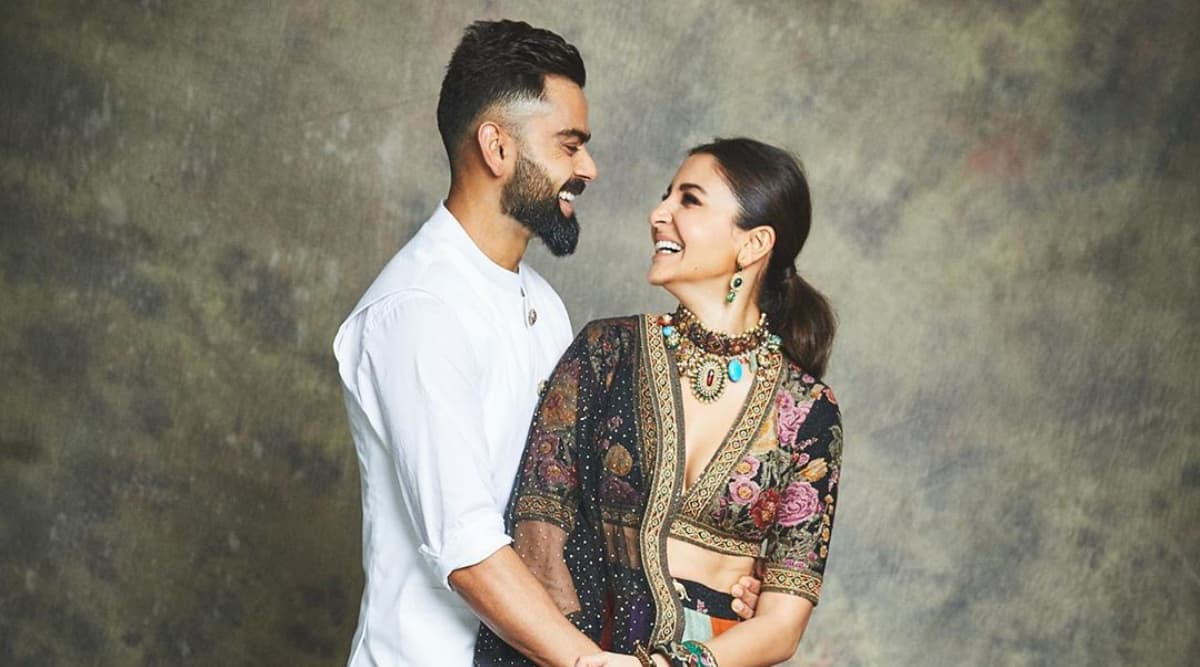 One of the most loved celebrity couples of Bollywood, Virat Kohli and Anushka Sharma celebrate their second wedding anniversary on December 11, 2017. Their romance has been ideal in all senses given that the couple never made any fuss about their relationship in the public space and tied the knot in one of the most beautiful wedding ceremonies ever. When videos of Virat and Anushka's wedding hit social media, it was a royal wedding no less for Indians who celebrated their dreamy wedding with an equal amount of joy. Virat Kohli-Anushka Sharma Second Wedding Anniversary: The Power Couple Takes 'Love Is Food of Life, Travel Is Dessert' Phrase Quite Seriously! (View Pics).
The couple tied the knot in a gorgeous ceremony in Tuscany with only close friends and family in attendance. Their love story has been a fairytale no less given that it all started with one shampoo commercial. The duo hit it off while shooting for the commercial and after instantly clicking as friends there was no looking back. Virat and Anushka are a power couple in every way. They have successful individual careers and have immense respect for each other's professions. Aren't they perfect? To celebrate their anniversary, we look at some of the sweetest things the duo have said about each other in interviews so far.
When Virat Called Her His Lady Luck!
Given that Virat Kohli is one of the most loved Indian cricketers, the pressure he has to face is immense. While the sportsman was has been known for his aggression, Kohli has often spoken about Anushka being the person who truly changed him. He said, "Sir lady luck ka kamaal hai (I've got to thank the lady luck). You've (Gaurav) seen me, you know I had no brains before. Ever since the lady has come into my life, she's taught me a lot of things. I've learnt a lot, become more sensible in the last 4 years all because of her. She's taught me how to be more patient and taught me how to utilise the position you are into the fullest."
When Anushka Sharma Said She's in Love:
Anushka Sharma is one celebrity who loved to keep her personal life out of the public eye. The actress after her marriage gave an interview to a popular magazine speaking about getting married at 29. Anushka said, "I got married at 29, supposedly young for an actress. But I did it because I was in love. (Smiles) And I am in love. Marriage was a natural progression."
When Virat Said Getting Married to Anushka Sharma Was the Best Thing That Happened to Him!
Post marriage, Virat Kohli has spoken about his wifey on many occasions and they are certainly the sweetest things. In an interaction with his IPL teammate AB De Villiers, Kohli spoke about how his wedding was the best thing that happened to him. He said, "I think over the last more than a year or so, the best thing to have happened to me is me getting married. It's literally changed my whole world. I have the most beautiful wife, the most beautiful person."
Virat Kohli on How Anushka Sharma Changed Him
Virat has been open about him and Anushka coming from different backgrounds and how she has been influential in bringing positive changes in his life. He said, "When I met my wife I began to change. I came from a very different background from north India and I had no idea of what happens in any other sphere of society or anyone else's life. So, her life was very different. It came with her own challenges & perspective on things." Virat Kohli & Anushka Sharma 2nd Wedding Anniversary: Exercise Videos of Virushka That Proves Them To Be a Fitness Freak Couple.
When Anushka Sharma Said She Married Her Best Friend
One of the best things about Virat and Anushka's relationship is that the du are best friends first and then lovers. Anushka described their relationship in the most beautiful manner when she said, "I'm married to my best friend. I'm married to my confidant. I'm married to someone I love so dearly just because of the human being that he is. You talk about being misunderstood in life and then you meet someone, who understands you completely. Then the world doesn't exist. So for him and me, when we're together, the world ceases to exist. We find solace in one another because of the similarities we share as people. Even when we were dating each other, it was the same thing. I feel extremely happy because he's my family."
We bet reading these quotes, you believe that 'Virushka' as their fans call them with love are the cutest couple ever. We wish this stunning couple Happy Anniversary and many more years of togetherness.