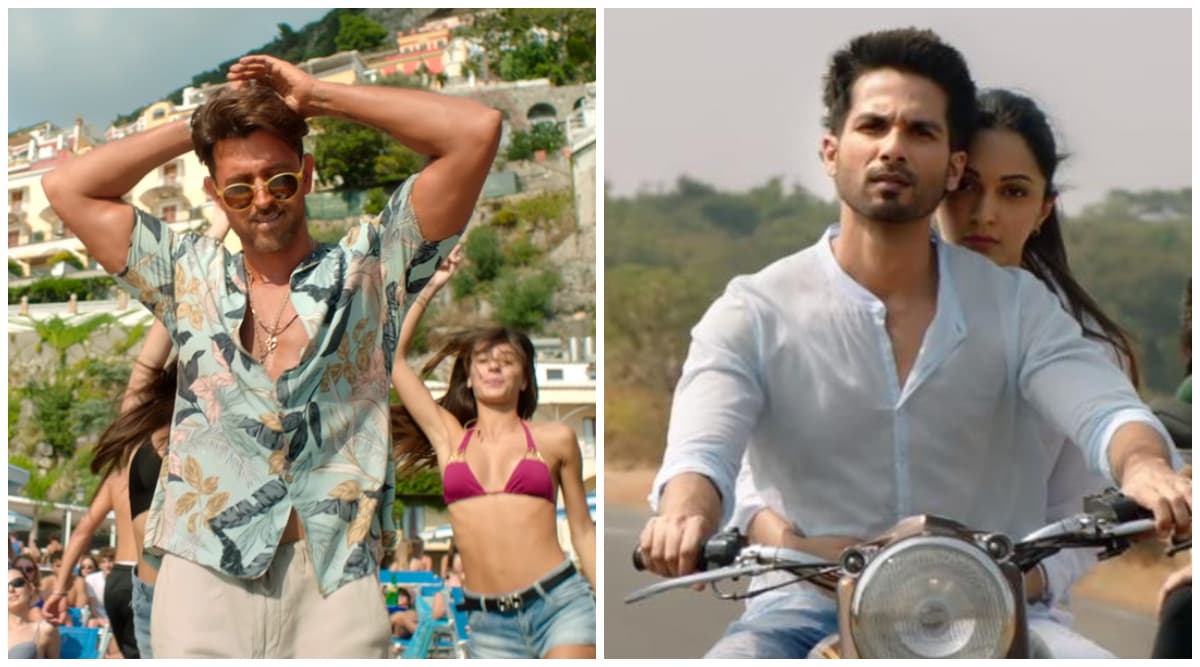 We are inching closer to the end of 2018. Cinema-wise, this year was not the best we have seen. Music-wise also, we think there is a big room for improvement. Maybe give song remakes a rest in 2020. Or maybe give original compositions just as much attention? And it is about time stopped blaming Tanishk Bagchi for the abundance of remakes. The man has composed the original, Vaaste, which is the 10th most viewed Indian music video on YouTube. For now, we are rounding up the best songs that Bollywood gave us this year. We are shying away from the remakes, maybe those songs deserve a different story altogether. Year Ender 2019: From Dia Mirza's Kaafir To Sobhita Dhulipala's Made In Heaven, 5 Web-Series That We Absolutely Loved This Year.
This year we have a breakthrough performance by a female music composer. We have Arijit Singh singing a superhit dance number. In fact, the most popular sad song of the year has not been sung by Arijit. Ranveer Singh has made it to this list as a singer. Who knew that is a sentence you'd read one day. We have a very underrated song. We have songs that people cannot stop talking about at all. And we also have a brilliant song from the worst film of the year. Let us begin. Year Ender 2019: Midsommar, Booksmart, The Souvenir and Other Underrated Hollywood Movies of the Year That are a Must-Watch
BEKHAYALI (KABIR SINGH)
The song composed by Sachet-Parampara is class apart. Sachet Tandon's voice will reach deep into your heart and tug at the strings you did not even know existed. Shahid Kapoor's performance obviously elevates the song.
SLOW MOTION (BHARAT)
This dance number has made Disha Patani a superstar. She featured opposite Salman Khan in it. Videos of fans dancing to this number in the theatres, as the song plays went viral after movie's release. Looking at the popularity, Disha was roped in to play the female lead in Salman's next, Radhe.
GHAR MORE PARDESIYA (KALANK)
This melodius track from Kalank is the epitome of grace. Sung by Shreya Ghoshal, the number has been composed by Pritam. Madhuri Dixit and Alia Bhatt groove to the track, just in case it was not elegant enough.
DIL HI TOH HAI (THE SKY IS PINK)
Pritam works his magic again in this song. He gets Arijit Singh and Antara Mitra to croon the song. Their voices blend perfectly. Even the backup vocals of the song are amazing.
RAPPAN RAPPI RAP (MARD KO DARD NAHI HOTA)
This one is the quirkiest song on the list. This trippy number has been composed by relatively new Karan Kulkarni. Bollywood should definitely invest more in this talented musician. Benny Dayal's shows us the wide range that his vocals have.
DOORI (GULLY BOY)
The entire album of Gully Boy is LIT AF. But we had to pick our absolute favourite, it will be this number composed by Rishi Rich. Ranveer Singh has lent his voice for the song. An unlikely combo, Javed Akhtar and DIVINE, came together to pen the lyrics of this song that can move you.
NAI LAGDA (NOTEBOOK)
Composed and crooned by Vishal Mishra, this romantic ditty is powerful. It will make you miss your ex, even if you did not have one.
KIS RASTE HAI JANA (JUDGEMENTALL HAI KYA)
This song from the Kangana Ranaut film is one of the most underrated songs this year. Composed and crooned by Arjuna Harjai, this romantic number has a tinge of melancholy. Give it a try.
PAL PAL DIL KE PAAS
This romantic song from the movie of the same name has also made it to Google's top 10 most-searched songs in 2019. The song is a rage on TikTok. Song has been produced Rishi Rich and composed by Sachet.
MAKHNA (DRIVE)
The movie was probably the worst film to have come out in 2019. It was so bad that the production house pulled out of a theatrical release and dumped the movie on Netflix. But, the one thing that absolutely worked for the movie was the song Makhna. The song has been composed by Tanishk Bagchi. An original. What a wow! Tanishk Bagchi, Yasser Desai and Asees Kaur have lent their vocals for the song.
TUM HI AANA (MARJAAVAAN)
This is the sad song of the year. For a change, a hit song has not been sung by Arijit Singh. Here the voice has been lent by Jubin Nautiyal. With this song, Payal Dev made her debut as as a music composer. She joined the very small club of female music composers in Bollywood. We hope to see the numbers in this club increasing in 2020.
TERI MITTI (KESARI)
Arko has composed this patriotic number, which has been sung by B Praak. Manoj Muntashi's lyrics will pierce your heart. The song became a rage upon its release.
GHUNGROO (WAR)
Watching Hrithik Roshan dance like he has no bones is a delight for the eyes. He compliments the song by Vishal and Shekhar. Arijit Singh does something new with his voice. Commendable.
So, these were our picks for the best song of the year. Do you agree with our list? What was your favourite song from 2019? We hope we get to include even more songs at the end of 2020. We hope Bollywood gives even more preference to originality in 2020. Until next time, hasta la vista baby.