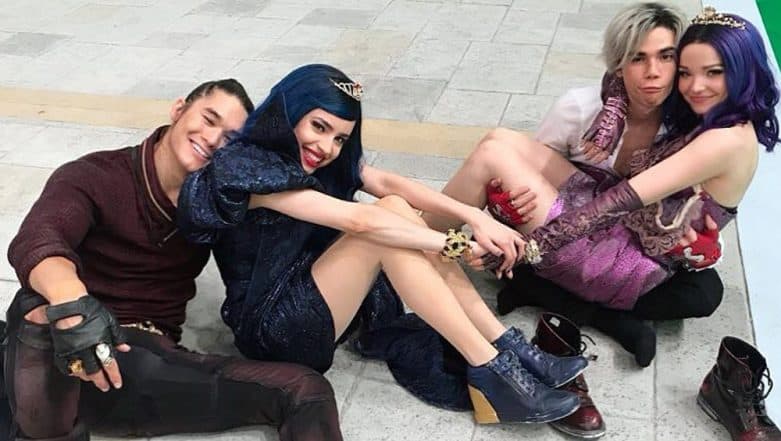 Cameron Boyce left people in shock when the news of his death broke out. The Disney star was found dead on July 6, in North Hollywood, California. The cause of his death was found to be seizures for which Cameron was receiving help and he died in his sleep. The news was very hard for his Disney co-stars to digest and many of his friends from his shows posted a tribute to the star on their social media accounts. His co-stars from Descendants have now posted a heart-warming tribute to their Instagram. Cameron Boyce Death: Here Are A Few Things You Need To Know About The Late 20-Year-Old Star.
Cameron Boyce played Carlos de Vil in the adventure-comedy movie Descendants. As the third Descendants movie is set to release, Cameron's co-stars posted on their Instagram to show Cameron will always be a part of the team of four and how he will be missed on the day of release. Sofia Carson posted a still from a scene of their movie, with the four in the frame and captioned it, "core four. forever and for always.". Cameron Boyce's Autopsy Results Are Out, but Cause of Death Is Still Not Clear.
Sofia Carson's Instagram Post
View this post on Instagram
Dove Cameron shared a picture of the cast chilling on the sets of their movie with the caption, "my family. big night tonight"
Dove Cameron's Instagram Post
View this post on Instagram
BooBoo Stewart left a lengthy caption on his Instagram post with a picture of their team.
BooBoo's Lengthy Post for Cameron
With the movie is set to hit cinemas in August and the stars posting pictures of the core four, fans have gotten emotional. The comments under each post on Instagram are positive and filled with love for Cameron. Some saying the movie won't be the same without him to some thanking him to make their lives better.