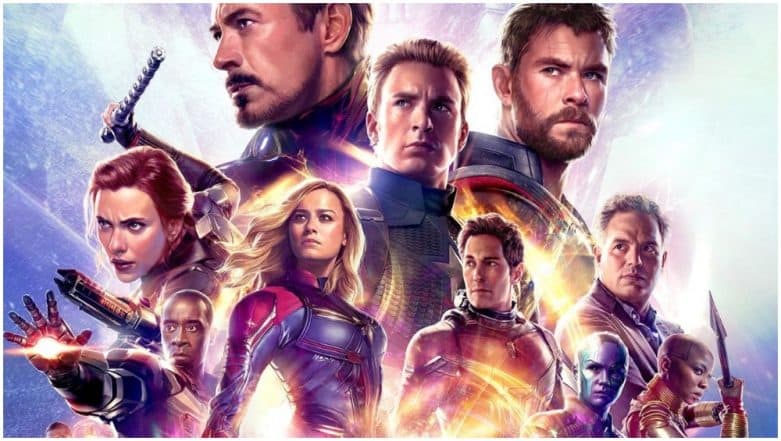 Someone, please grab us a box of tissues already! Yea, the tears are natural as we struggle to pen some words about Iron Man's great sacrifice towards the end of Avengers Endgame. The one where he utters those four magical words before he ends everything for good. That was one hell of an emotional scene and the ones who didn't shed tears then, should question yourself if you even deserved a masterpiece like this? Anyways, the point to highlight here is of a deleted scene from the project that's now surfaced on the internet. Marvel's Avengers: EndGame Beats Avatar to Be Highest Grossing Movie of All Time, Russo Brothers Thanks 'The Greatest Fans in the Universe'.
The deleted scene shared by USA Today Life on their Twitter account is too precious for any MCU fan. Remember how Pepper Potts (Gwyneth Paltrow) bids her final goodbye to Stark? Well, the scene wasn't restricted to Mrs Stark alone. It, in fact, included all the superheroes paying their respect to Iron Man. It was right after Tony breathes his last that Potts kisses him for one last time and Jeremy Renner's Hawkeye goes down on his knee to mark his respect. Jeremy Renner Shares a FaceApp Age Filter with Robert Downey Jr, Mark Ruffalo, Chris Evans and Chris Hemsworth and this is the 'Endgame' We Were Praying For.
Check out the video below 
We have an EXCLUSIVE @Avengers deleted scene from #Endgame that gives fans a heroic must-see moment → https://t.co/Y0tiB90wX7 pic.twitter.com/QZDxovUCT2

— USA TODAY Life (@usatodaylife) July 26, 2019
Renner is soon joined by Chadwick Boseman's Black Panther, Brie Larson's Captain Marvel, Chris Pratt's Star Lord, Chris Evans' Captain America and others. We wonder why this scene was deleted from the final cut! IT DESERVED to be in the climax. Although we thank them for saving us from crying a s**tload of buckets. If we still get a lump in our throats, three months after its release, imagine the situation then, when the entire experience was already so emotional. We won't take much of your time and you can go ahead and relish the entire experience above. Thank them later!