A new one and a half minutes long footage of Captain Marvel has arrived on the internet. And fans are left wondering why Marvel Studios did not begin their promotional spree with this video. You see, the first trailer of the upcoming Brie Larson starrer superhero film did not receive a good response. Fans went to the lengths of calling out Brie not being charming enough on screen. The second trailer of Captain Marvel did some damage control but it was not enough. Some fans still had their reservations. But, boy, has the new footage blown everyone away.
On YouTube, the comments section for Captain Marvel's New Look is filled with not only praises for the video but also remarks about people retracting their original judgement on the film.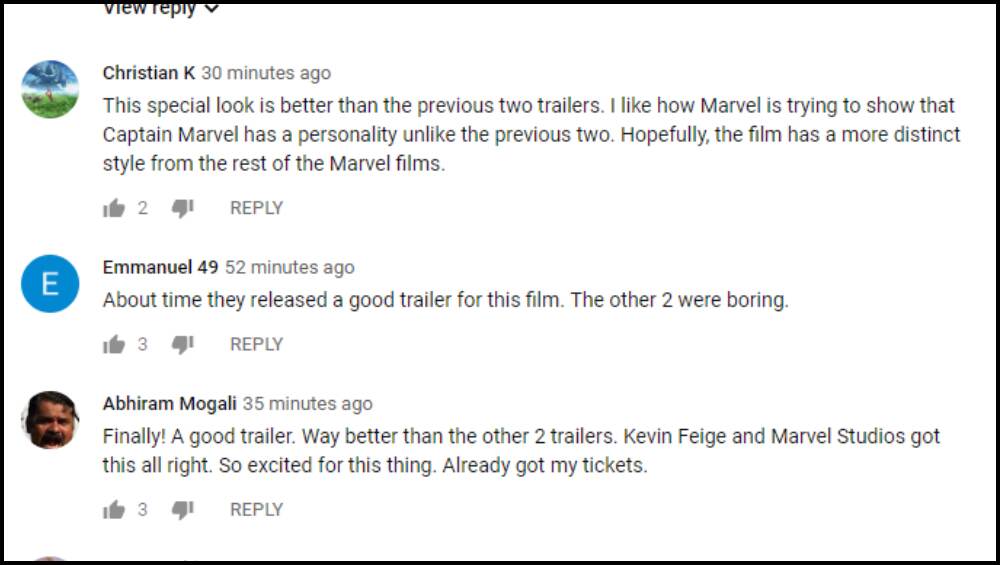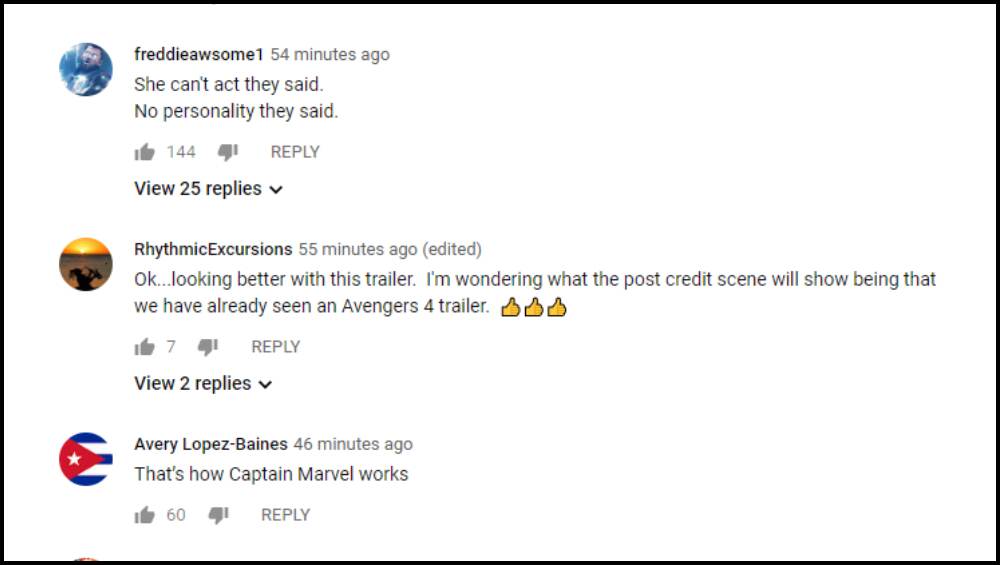 Here Read Some Tweets Saying the Same:
This is so much better than the other 2 trailers... maybe this will quiet down the folks that kept complaining about her lack of emotion. This is pretty bad ass.. #CaptainMarvel https://t.co/iVNYbIN4Wx

— kupkrazy (@kupkrazy) January 8, 2019
The new captain marvel special look looks way better than what the trailers have giving even tho there were only a few different parts.

— Rachael ⭐ (@GovrnmtUnicorn) January 8, 2019
Atlast a Good Captain Marvel Trailer

Way better than the First 2 Trailers

The SuperHero who can Go Supersaiyan👌👌

Hell Yeah🔥

She looks so Gorguous when she Smiles💕

Makes U Wonder why she had a wooden face in the 2 Trailers😑#Hypedhttps://t.co/12q4uTuSbT

— 13 Reasons Why?? (@sujitk96) January 8, 2019
Why is the Captain Marvel "First Look" better than both of the trailers combined?? lol smh

— The Gamer Guyd (@GamerGuyd7Aces) January 8, 2019
The recent Captain Marvel trailer was way better than the others we got. Had more personality.

— Chris Z (@ImmortalZman) January 8, 2019
The new Captain Marvel trailer is definitely better than the others. Looking forward to the movie even more now. https://t.co/Bqhrz6yzTY

— Johnny Tek (@RealJohnnyTek) January 8, 2019
Ok that #CaptainMarvel commercial was better than the teaser and the trailer.

— Leon Bailey (@TheLBsta) January 8, 2019
Well, with the upgrade we are totally in the Captain Marvel vibe as well. May the movie smash all box office records and motivate Marvel Studios to make more female-centric superhero movies. And may Captain Marvel pave way for Avengers to defeat Thanos.