The Avengers: Endgame premiere sure was lit with all the Marvel superheroes assembling for one last time. While many celebrities made solo appearances at the red carpet, there were some couples who got our attention. Of course, if they look so good together, it would be hard t miss!
Chris Pratt and Katherine Schwarzenegger, the newly engaged couple, made their debut red carpet appearance. Pratt, who plays Star-Lord in Marvel Cinematic Universe, was spotted wearing a debonair tux at the red carpet of Avengers: Endgame's premiere. He was accompanied by his gorgeous fiance who looked lovely in a shimmery grey gown. Apart from them, there were a few more couples who attended the red carpet. Another Chris who was joined by his better half was Hemsworth. Thor actor Chris Hemsworth attended the red carpet with his wife, Elsa Pataky. Needless to say, they looked fabulous as a power couple.
The red carpet also saw Liam Hemsworth with his wife Miley Cyrus looking adorable in matching black ensembles. Benedict Cumberbatch, who plays Doctor Strange in MCU was also spotted with Sophie Hunter at the premiere. Will he be part of the final Avengers movie though? We are just as curious as you are. Tony Stark aka Iron Man aka Robert Downey Jr was also present (obviously) at the premiere with his wife, Susan Downey. Josh Brolin, who plays and voices Thanos, also attended the red carpet with his wife, Kathryn Boyd. Check out all the pictures below.
Benedict Cumberbatch and Sophie Hunter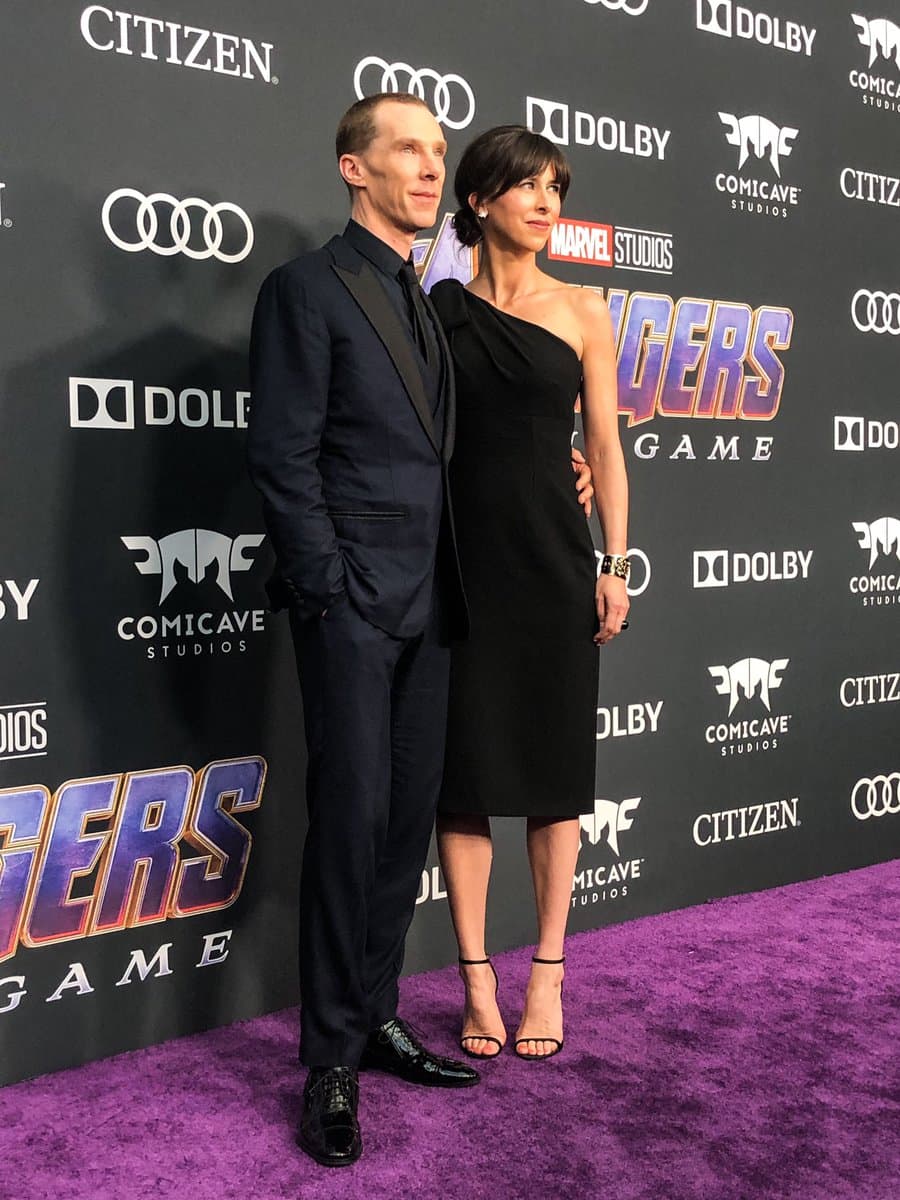 Liam Hemsworth and Miley Cyrus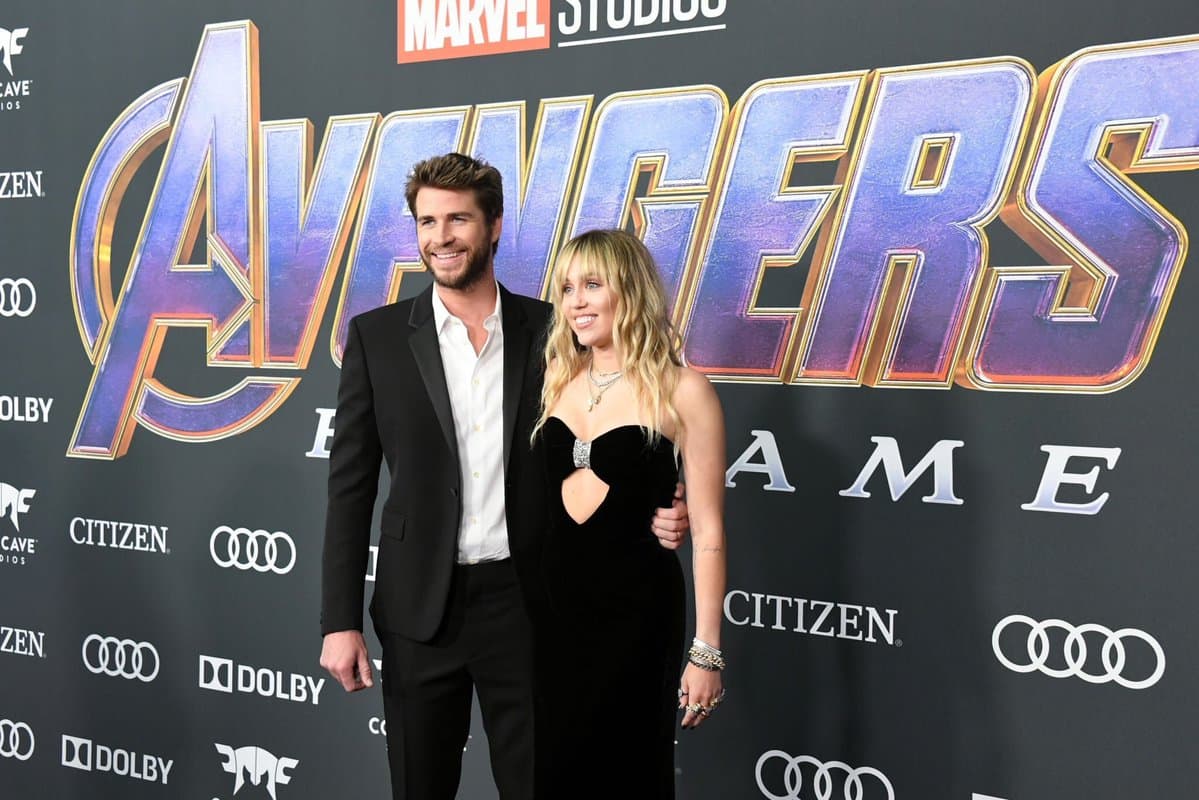 Robert Downey Jr and Susan Downey
Elsa Pataky and Chris Hemsworth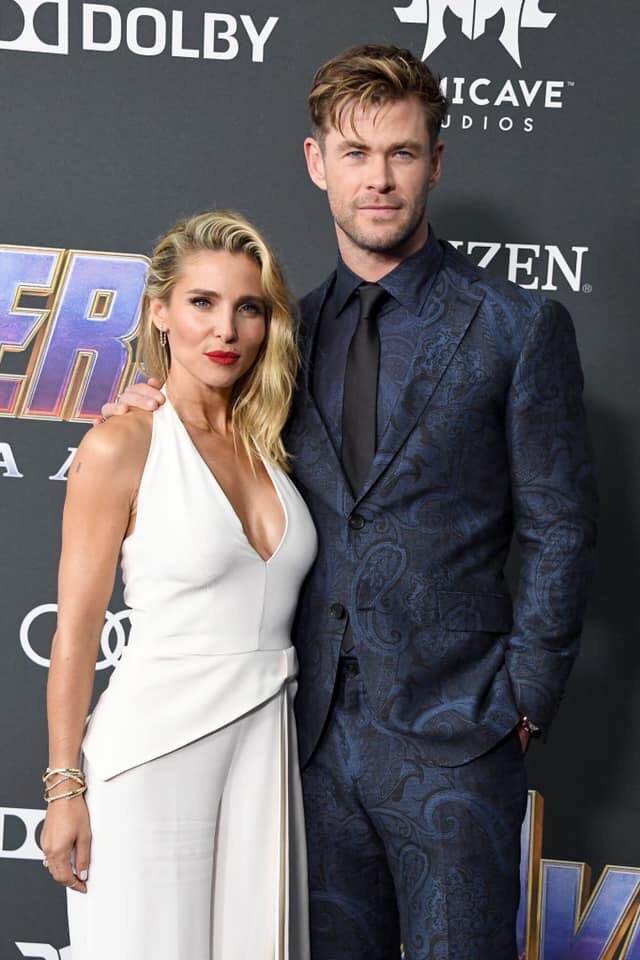 Katherine Schwarzenegger and Chris Pratt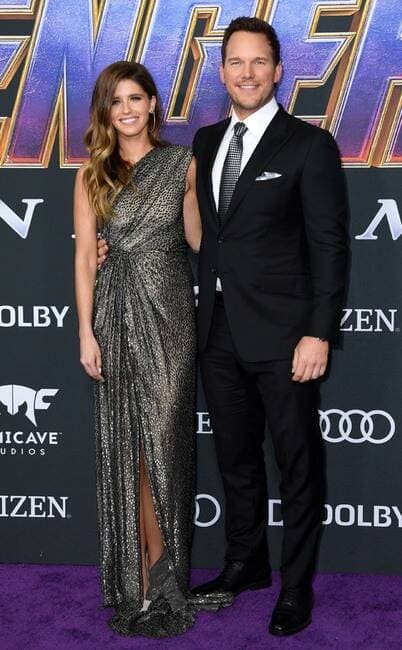 While a few celebrities brought their better halves to the premiere, many other superheroes opted to walk the red carpet alone. Scarlett Johansson, Brie Larson, Chris Evans, Paul Rudd, Bradley Cooper, Vin Diesel, Danai Gurira, Natalie Portman, Tessa Thompson and Karen Gillan, to name a few, were present at the premiere. Avengers: Endgame is set to release on April 26.