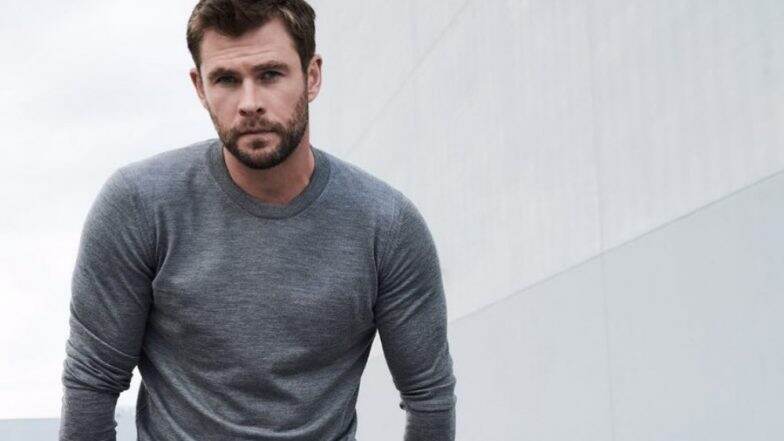 Chris Hemsworth has been demoted from the Sexiest Man Alive. It did happen last year but it is still a hot topic of discussion. Especially considering how Thor's close ally, Heimdall, played by Idris Elba, was the one to dethrone him. In case you didn't know, Chris Hemsworth was demoted from People's Sexiest Man Alive to just plain, 'Sexy Chris'.
Obviously, Ellen DeGeneres did not miss an opportunity to remind him of how he is now pitted against the other Chrises in the industry. As the actor appeared on The Ellen DeGeneres Show, she greeted him with, "You look very, very good … you do look good, and I say that because I feel like you need someone to compliment you because it has to hurt," and further added, "You were the Sexiest Man Alive and now, in the magazine, you're just a 'Sexy Chris,' with Chris Pratt and a bunch of Chrises. You were demoted."
However, Hemsworth took it in a positive spirit and said, "I was demoted, yeah out of how many billion people on the planet to four of us," he joked. Hemsworth took on the title of People's Sexiest Man Alive back in 2014. Continuing about how this Chris still got it, Ellen commented on his chiselled abs and added how, "Yeah, but you haven't let yourself go, because I was flipping through some pictures today in my office. And I found a couple that I wanted to show people … these are things that I have up as posters in my bedroom."
Chris Hemsworth being goofy - 
We'll be seeing Chris Hemsworth next in Avengers: Endgame as he reprises his role of Thor. The film is slated to release on April 26.