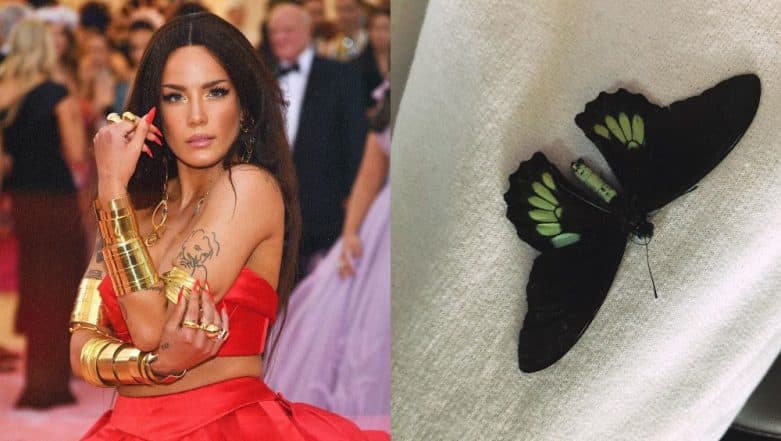 Halsey tried to do a good deed but it sort of cost her a lot and for nothing! While it was a brave attempt, Halsey had to pay a lot for it. In an Instagram post that the singer shared on Wednesday, she revealed how her attempt to save a butterfly went horribly wrong.
Halsey wrote on her Instagram post, "I was trying to save a hurt butterfly in the jungle. I broke my toe. turns out the butterfly was already dead. I have alien feet I know. I sacrificed having nice feet when I committed to a life of dancing on stages and saving dead butterflies. this hurts. 3 radio shows in California this week. Catch me hobbling around!"
Well, to her post, she received a response from Sza, who just wanted to drop by and confess her love for Halsey's bravado. She wrote, "I love you . Fr . Smh 🤦🏾‍♀️ ur so great in every way . All I had to say . Bye love ❤️" Halsey might be injured for now but she has scheduled performances in the coming days, including iHeartRadio's Wango Tango, for which she will be joining Taylor Swift and the Jonas Brothers.
Halsey might have an injured toe and pain to deal with right now but at least, her latest collaborations and songs are dong stupendously well at the music charts. "I don't usually talk about stats like this but I found out Without Me is the #1 most played song on pop radio this year, and Nightmare is the most added song at radio this week," she tweeted last week. "I am so beyond speechless. Thank you for taking my voice to places I never thought it'd touch." Well, we are happy for her!