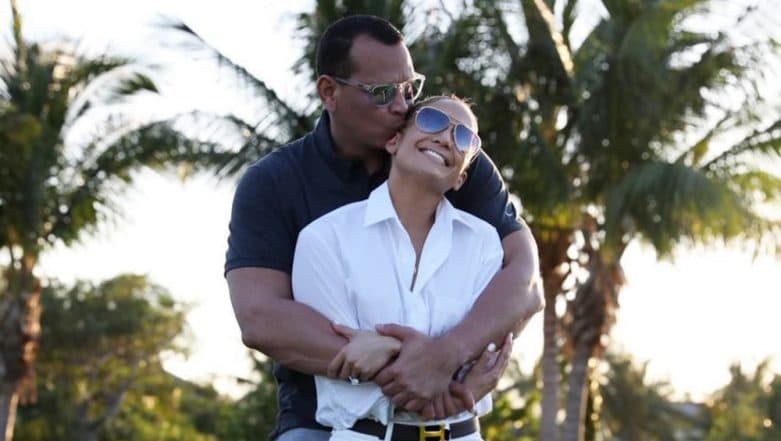 Alex Rodriguez is making women squirm and go 'wee' with his romantic gestures for fiancée Jennifer Lopez! Ever since the engagement, even before that actually, the former New York Yankees player has been cool with expressing just how much he loves Lopez. His recent post on Instagram is also a testament to their love as he wishes the best for JLo's film.
A-Rod took to Instagram on Sunday to share a cute picture of himself holding JLo in the most romantic embrace while wishing her for Hustlers. As we reported earlier, the diva will be starring in a film called Hustlers which also stars Cardi B (making her debut!), Lili Reinhart, Constance Wu, Keke Palmer, Julia Stiles and Mercedes Ruehl. Without revealing much of the spoilers, A-Rod captioned his post, "This beautiful woman starts shooting her movie tomorrow, "Hustlers." I won't play spoiler, but I can't wait until you all see how she transforms herself into a completely different character!!"
Alex Rodriguez Instagram post
The post further stated, "She's been working so hard lately. I'm glad we were able to enjoy a quick little break before she dives into this new project. Love you baby and continue to shine, fly high and inspire all of us. @jlo #hustlers" Damn, these guys are surely super cute! While their professional stints are going well, we are curious to know when the couple will be tying the knot, now that they are engaged.
The couple got engaged on March 9 after A-Rod popped the question during their planned trip to the Bahamas! In fact, for the same, Alex got her a massive emerald cut ring which is reportedly worth $1 million. "Alex kept all of the details surrounding his ring shopping and his proposal very private—almost everyone in their inner circle was caught by surprise when Jennifer posted the photo of the ring," said a source.