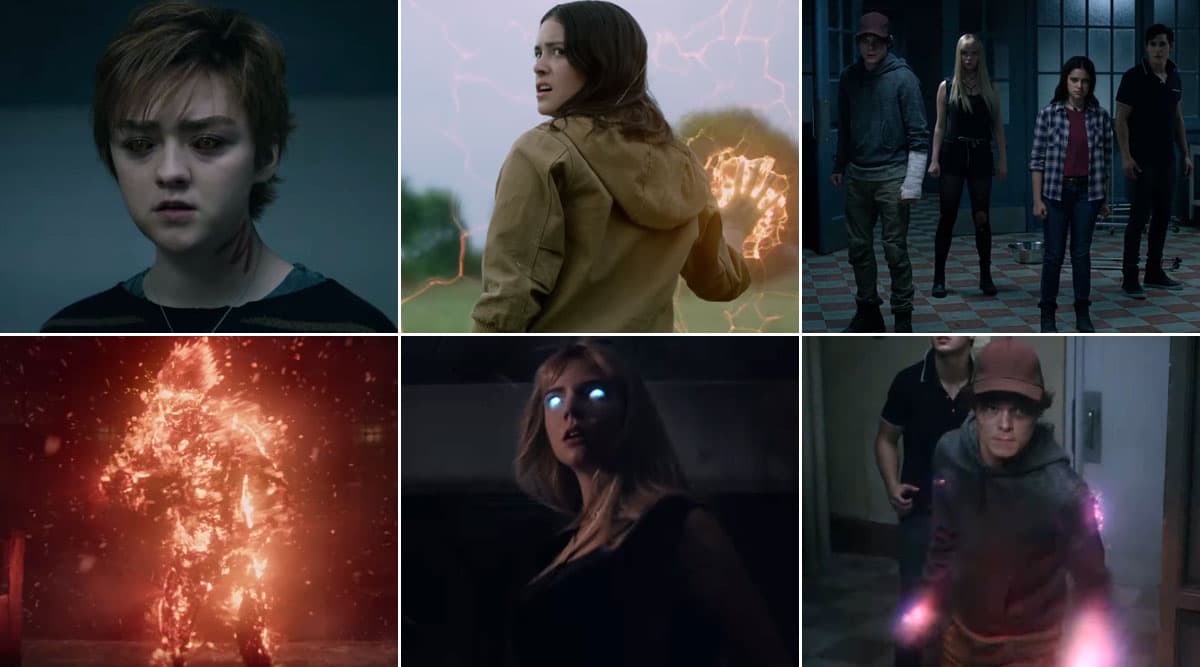 The wait is finally over as the highly-anticipated trailer of The New Mutants is here. The movie which was delayed, rumouredly altered and had many takeovers, will now see the light of the day. This X-Men spin-off sees many prominent faces like the Game of Thrones actress Maisie Williams, Stranger Things babe Charlie Heaton and more. The first trailer of the flick was out in 2017 and it had a completely different premise as compared to the latest one. The trailer starts with quite a scary glimpse which entices you to watch more. Disney Announces Release Schedule: Avatar 2 Pushed to 2021, New Star Wars Trilogy to Kick Off in 2022.
With reintroducing us to the cast, the storyline of The New Mutants revolves around fresh five mutants, who come across some truth as well as their hidden powers while held against their will in a mansion (which we've seen in the X-Men many times). The trailer also makes it very evident that the young mutants need to fight it out their past as well as the present by escaping from the location which is not less than a prison. Dark Phoenix: Has Fox Shelved The Upcoming X-Men Movie? Here's The Truth!
Check Out The Trailer Here: 
After Dark Phoenix, The New Mutants is the last X-Men movie to be churned by Fox. Directed by Josh Boone (who is best known for The Fault In Our Stars) The New Mutants is scheduled for worldwide release on April 3. So,  are you excited to go and watch this one? Let us know in the comment section below. Stay tuned!