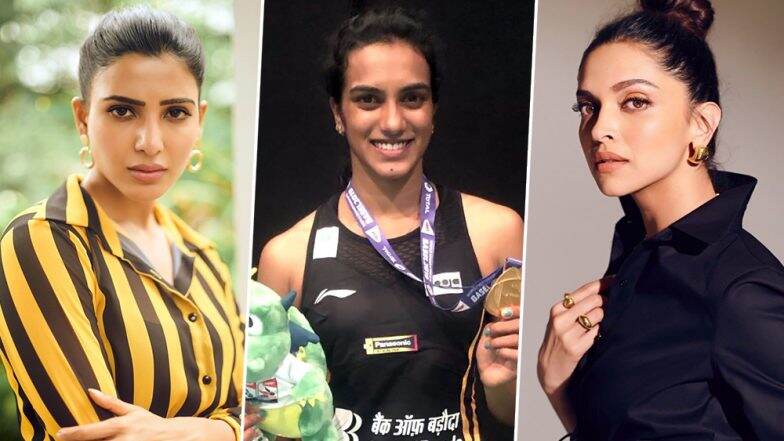 If Deepika Padukone is one of the most sought after actresses in Bollywood, Samantha Akkineni rules the Kollywood and Tollywood industry. We all are aware that Sonu Sood has acquired the rights of PV Sindhu biopic. In 2017 Sood had announced that he would be producing the film based on the life of the 24-year-old badminton champion. In fact, he even stated in an interview to a leading daily that Deepika Padukone is the first choice for the film. But latest reports suggests that not Deepika, but Samantha Akkineni might be roped in to play the titular role. PV Sindhu Wants Deepika Padukone to Play Her Character in the Badminton Champ's Biopic.
Speculations are rife that Samantha Akkineni could bag the big project. However, Telugu Cinema reports that the south actress was never approached for the role. If you remember, Samantha had stated in an interview that she will never make a Bollywood debut and she even cited the reason behind it. Samantha Akkineni had said, "Like I just said, I'm from Chennai. That's like, the south of the South. The thing is, I'm just about understanding my own people and my own culture and what is it that they like to watch in films. I'm still learning about how to get it right, what they want from a film, what is it that they want to see, what they expect from a character when I'm playing it... I am just about figuring that out."
Samantha Akkineni also mentioned, "I have no idea about the world that is Bollywood. I will just drown and be a complete alien. I still feel like I have more to give them, down South." Her statement clarifies all the doubts and the speculations doing rounds over her doing PV Sindhu biopic. Well we just hope the makers of PV Sindhu biopic soon makes an announcement of the cast, and brings an end to all these rumours.