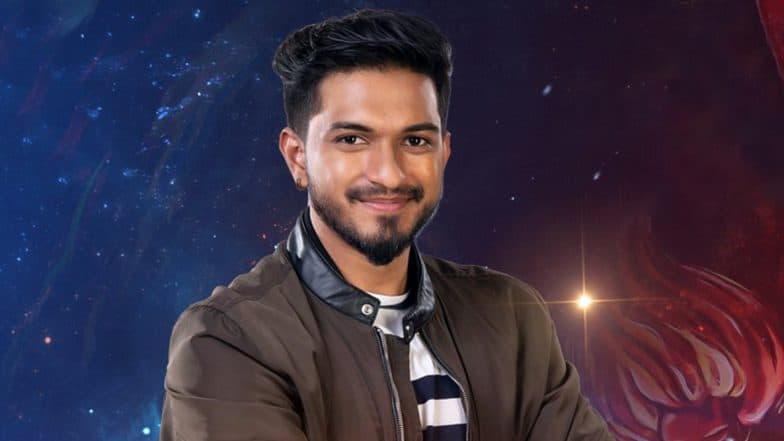 After toiling hard for more than 100 days in the third season of the Bigg Boss Tamil house, Malayasian singer Mugen Rao has been declared the winner. The third season of the popular controversial reality show Bigg Boss Tamil, which premiered on June 23, 2019 has been hosted by veteran south actor Kamal Haasan. Bigg Boss Tamil 3 was one of the most-watched reality TV shows amongst the Tamil-speaking population, so much so that the show would trend every single day on Twitter after the episode aired. Bigg Boss Tamil 3 Shocker! Tharshan Gets Eliminated From Kamal Haasan's Show (Watch Video)
The Tamil version of Bigg Boss had two successful seasons and the third season premiered on Star Vijay on June 23. Bigg Boss Tamil 3 was in the news all the time because of multiple instances where the contestants got into heated conversations, a war of words and high-end drama, right from day 1 itself.
Apart from Mugen, the next audience favourite contestant, choreographer Sandy was the first runner-up, followed by Losliya and Sherin clenching the third and fourth places, respectively. Bigg Boss Tamil 3 Contestant Kasthuri Shankar Gets a Chance to Re-Enter Kamal Haasan's Show?
As per a report in cinemaexpress, the Bigg Boss team revealed that over 20 crore votes were recorded in the finals polls out of which winner Mugen received over 7 crore votes.
He was quoted in the portal as saying, "From my will, my heart, I have to thank the people of Tamil Nadu, Malaysia, and the rest of the world, for showering with so much love and recognition. I thank the universe for guiding me here. The people of Tamil Nadu are always kind to the ones who come for shelter and acceptance. This title here is the symbol of the love I've got from everyone." Winning Bigg Boss Tamil 3 makes Mugen the only winner who is not from India. He also takes home prize money of Rs 50 lakh along with the trophy.