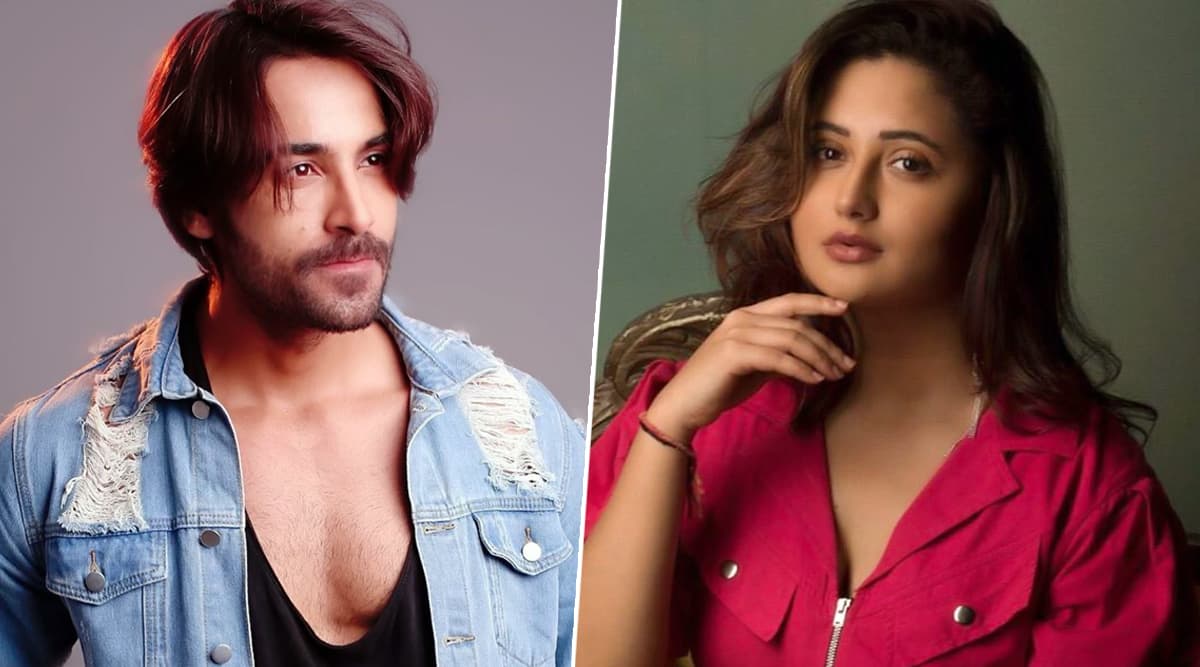 Rashami Desai's name was one of the first ones to pop up when the chatter about Bigg Boss 13 began. It was even rumoured that the actress will enter the house with rumoured boyfriend, Arhaan Khan. That is not even the surprising part. It was even rumoured that Rashami and Arhaan will tie the knot inside the house just like Sara Khan-Ali Merchant and Mona Lisa-Vikrant Singh Rajpoot. But Rashami refuted the rumours on the very premiere episode. Today, in an interview, Arhaan has denied even dating Rashami. He also said that she is being real on BB13 and the audience is loving that about her. Bigg Boss 13: Rashami Desai Denies Dating Sidharth Shukla On National Television, Full Story Inside!
Addressing the rumours of marrying Rashami, Arhaan told Times of India, "I have been hearing this news of Rashami and me getting married inside the house. She even spoke about it during her entry sequence on the premiere night of Bigg boss 13 when Salman sir asked it. She has already denied it and I will also refuse it. We are not getting married. We are not even dating so the news of our marriage is rubbish." Bigg Boss 13: Rashami Desai Is Wrong In Accusing Siddharth Shukla Of Inappropriately Touching Her.
Arhaan thinks that Rashami is doing really well on Bigg Boss 13. He added, "I am very proud of her. She is showing her real side which people are liking it. As a viewer I feel she is playing the game with a lot of dignity and grace. The person Rashami is you won't get to see any dirty politics from her side. She is playing very good."
It was also rumoured that Arhaan might enter Bigg Boss 13, but he denied the rumours saying he has not been approached for it. But he added that if it happens he will be game for it.
In 2019, Rashami had also denied the rumours of dating Arhaan. "We are very thick friends, so meet often. It is sad that without bothering to verify the truth, people go to the extent of speculating of something as precious as wedlock. This is a bit too much. I am kinda heartbroken about the same," Rashami said in a statement.