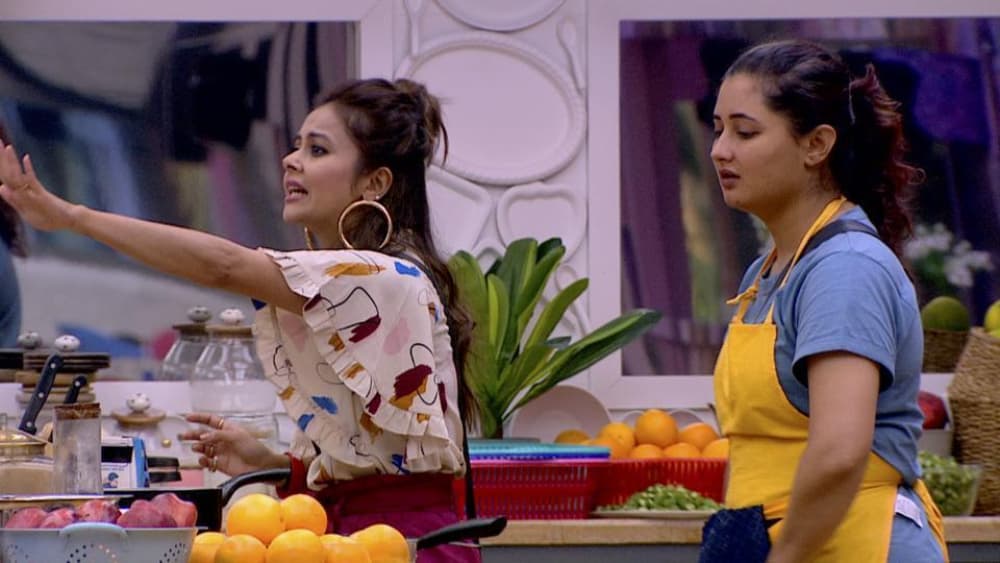 Viewers of Bigg Boss 13 got a shock over the weekend after host Salman Khan announced that Rashami Desai, Devoleena Bhattacharjee and Shefali Bagga have been eliminated from the show. Many thought that it will be Mahira Sharma, who would be on her way out of the house at the first finale of the season. But a series of twists and tasks planned by the showrunners led to Rashami, Shefali and Devoleena's ouster from Bigg Boss 13. In fact, even Salman was pretty upset about what happened. But then Salman pointed it out to Rashami, Devoleena and Shefali at the beginning of the episode that since they did not take the BB Cafe task seriously and gave up too soon without understanding its importance, they have been eliminated. In fact, he also told them that Mahira was not leading in terms of votes and would have been evicted, if they did the task with the right spirit and attitude.
Obviously, fans of Rashami, Devoleena and Shefali are upset with their eviction from Bigg Boss 13. However, the sadness won't last long, at least for the fans of Rashami and Devoleena, as these two ladies might not be evicted after all. As per murmurs on social media, Rashami and Devoleena are still in the house, but in a secret room from where they can watch and hear the other contestants through a television. Bigg Boss 13 Preview: Rashami Desai, Devoleena Bhattacharjee and Shefali Bagga Evicted, Shehnaaz Gill Goes Mad Upon Arch Rival Himanshi Khurana's Entry In The House (Watch Video).
Honestly, we are not surprised. Considering TV actor, Arhaan Khan, who is said to be Rashami's rumoured boyfriend, the showrunners would not have let this golden opportunity go. After all, having two lovers, especially the ones who have kept their relationship a secret under one roof is definitely interesting. Of course, the bit about Devoleena and Rashami in the secret room is not official, but for now we would love to believe these rumours. What are your thoughts  on this? Let us know by tweeting to us @LatestLY.