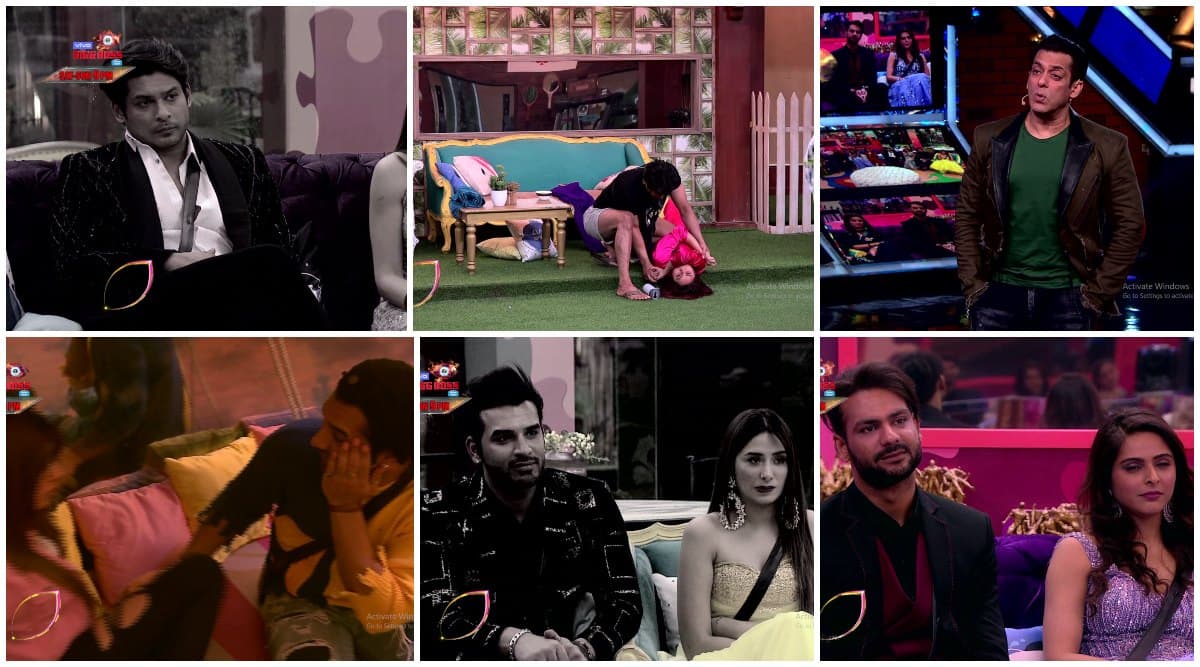 We already saw a glimpse of how mad Salman Khan gets with Shehnaaz Gill when the latter starts throwing tantrums. However, Salman is all seen reprimanding the other housemates for use of physical abuse (even if in jest), inside the house and tells them in a no-nonsense tone that they are coming across as wrong and setting a very bad example for all those viewers outside. He addresses Vishal Aditya Singh and Madhurima Tuli's 'chappal' gate incident from last week and asks them about how their 'physical' behaviour has rubbed off on the other contestants of the house. Bigg Boss 13 Weekend Ka Vaar Preview: Salman Khan IGNORES Shehnaaz Gill After The Latter's Tantrums, Questions Deepika Padukone On When Will An 'Aayat' Or 'Salman' Show Up In Her Life?
Addressing how Mahira has slapped Paras on various instances and so has Shehnaaz, who has slapped Sidharth also, and tells them that what they are doing is giving the audience a loot at their personal lives outside. Calling out Vishal and Madhurima for their habit of getting violent with each other, Salman also slams Mahira - Paras and Sidharth - Shehnaaz for slapping each other.
Watch The Video Below:
Salman also highlights how Sidharth's response to Shehnaaz's slap - pinning her down in the garden area and asking her to never behave like that with him, has invoked negative press for him and how he has been misconstrued by the viewers outside. Bigg Boss 13 WKV 02 | 12 Jan 2020: Salman Slams Housemates For Getting Physical On National TV.
Slamming them for their mindless behaviour and lack of how to conduct themselves, Salman tells them that this is a reality show and not a television soap where they will get off the hook once they are outside the house. Salman also reminds them that their behaviour has been less than splendid in the house.