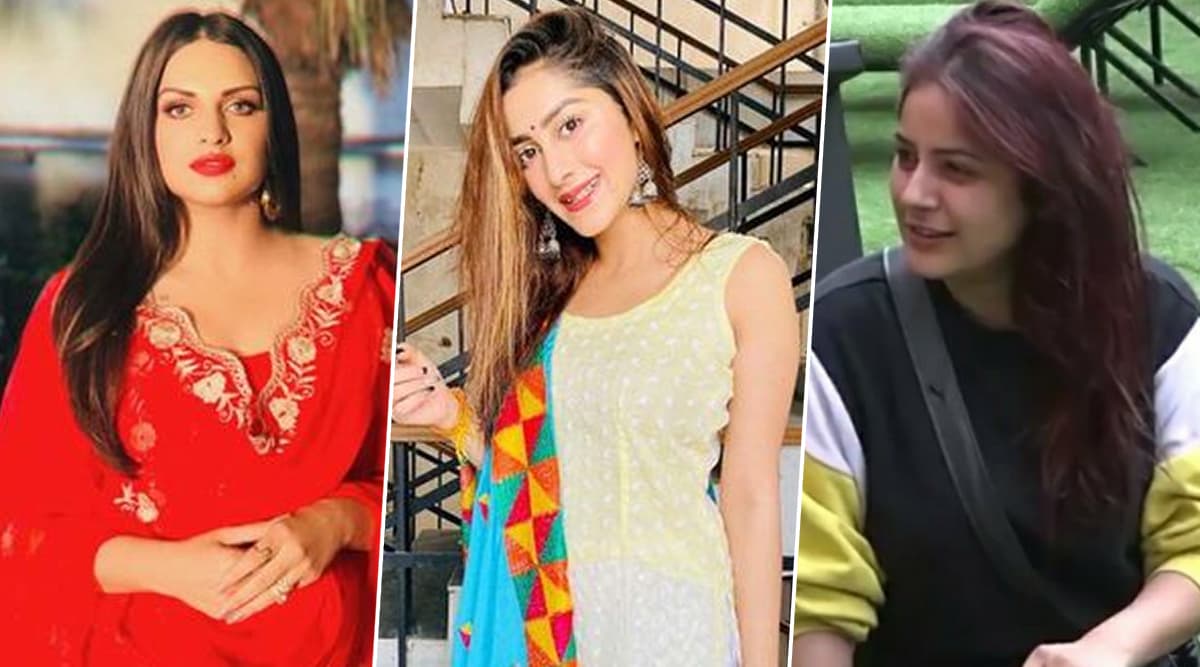 One of the main characteristics of Bigg Boss is that anything can happen at any random moment. The 'Punjab Ki Katrina' and entertainer of the BB 13 house, Shehnaaz Gill never even thought in her worst nightmare that Himanshi Khurana will enter the same show. FYI, Shehnaaz and Himanshi are arch rivals and share a shocking past. Having said that, if you are the one who is following the show avidly, then you'll know that after the wild card, Himanshi's entry inside the ghar, Shehnaaz has changed colours. The oh-so-lively, Shehnaaz is now a boring, calculative and moody babe. The reason behind Gill's sudden change in behaviour is obviously Himanshi and frankly we don't see any solution to this problem. Amidst the same, an actress from Punjab, Divya Sharma who knows both Shehnaaz Gill and Himanshi Khurana has now opened up about Sana vs Himanshi thingy. Bigg Boss 13: 'Gassy' Hindustani Bhau Amuses and Disgusts Everyone With His Ability to Fart at Will (Watch Video).
In an interaction with India Forums, Divya unmasked Shehnaaz and expressed how the singer is behaving fake inside the house and its merely to lure Salman Khan. "Her innocence and kiddish behaviour is all fake and just for gaining sympathy from the viewers and host Salman Khan," she said. "I'm not telling that Sana is totally an evil person, but Himanshi's accusations against her stand to be true," added the actress. Bigg Boss 13: Rashami Desai And Paras Chhabra Are Sharing Clothes Now! (View Pics).
Check Out A Clip From  BB 13 Below: 
Lastly, Divya seemed to be team Himanshi Khurana and could not stop praising about the 'Punjab Ki Aishwarya Rai'. She said, "Himanshi is a nice, loving and genuine girl. She knows how to love herself and people in the Punjabi industry have immense love and respect for her. She is elegant and has an understanding of properly conducting herself in front of the world." Stay tuned!