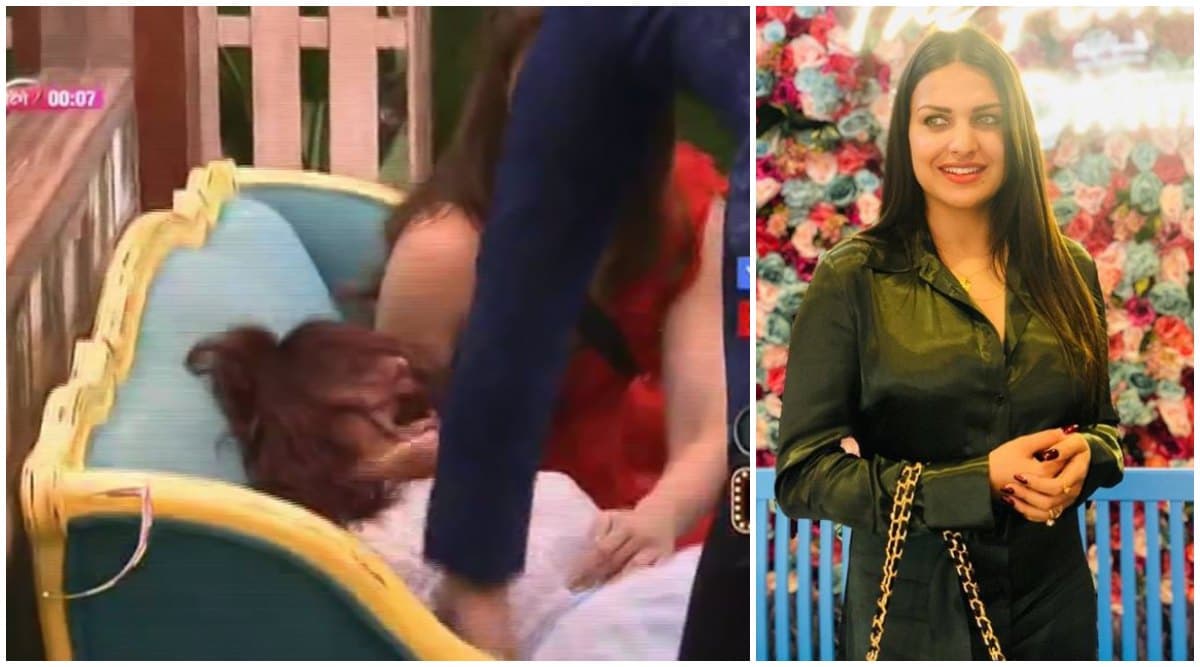 Looks like the troubled waters between Bigg Boss 13 contestants Shehnaaz Gill and Himanshi Khurana run deeper than we thought. It is a well-known fact now that both Shehnaaz and Himanshi are arch-rivals who do not see eye-to-eye. In an exclusive interview with LatestLY, Himanshi revealed, "I had released a song called, "I Like It". I don't know why, but she made very crass comments at my song and also passed comments at my parents. It was disgusting what she said. She body shamed me. I ignored it. I didn't know her and no one knew her in the industry at that time. But she kept stretching it for one week. She targeted me through a meme page. She came LIVE on the page and abused me. She hurled dirtiest of the abuses at me and I had to give it back to her after she said things about my parents' characters." EXCLUSIVE Bigg Boss 13 Wild Card Himanshi Khurana Makes a Shocking Revelation: 'Shehnaaz Gill Was Boycotted by A-Listers in the Industry'  
And looks like in a way, the past has come to haunt Shehnaaz for as we already saw in the previews, as soon as Shehnaaz spotted Himanshi walk into the house and introduce herself, the lady lost it and started wailing (not crying... but wailing). When quizzed by Arti, Paras and Shefali Jariwala, Shehnaaz literally threw a fit after which Paras had to hug her and calm her down.
Watch The Video Below:
Shehnaaz then went on to tell Bigg Boss that she did not want to stay in the house anymore and that this was a very unfair game that he was playing (like really?). She even took off her mike and later on when Bigg Boss called all the old and wildcard contestants into the living room, Shehnaaz was seen sulking. From what we saw, Himanshi's entry alone has shaken Shehnaaz Gill a lot. Will she continue to play fair or will she try to be (read pretend) cute (like Himanshi claimed) and lure all the contestants to her side?