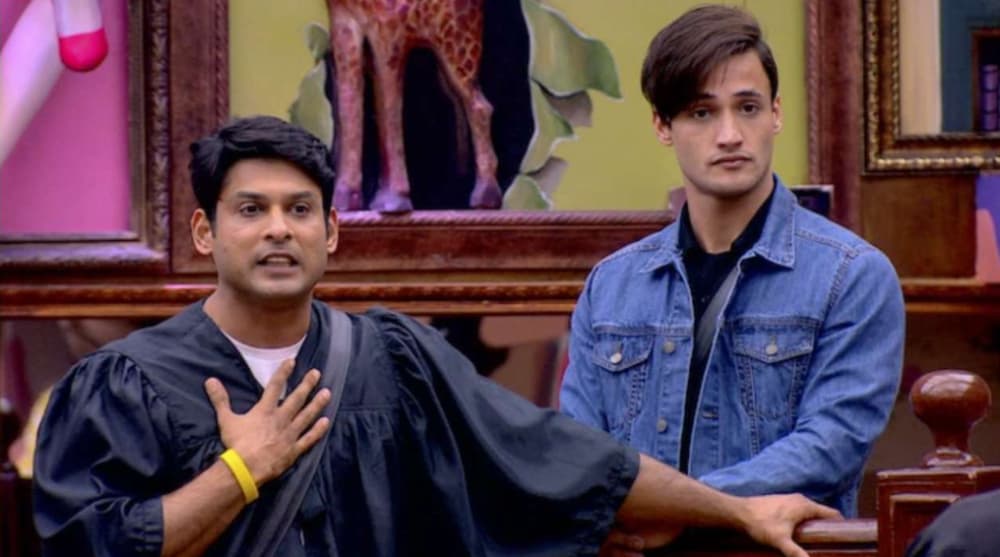 Relationships change inside the Bigg Boss house every single day. Two people who are friends today end up turning enemies the next day. We have seen this in every season and the ongoing thirteenth edition of the mother of all reality TV shows in India is no different. TV actor Sidharth Shukla and model Asim Riaz started off as good friends. However, after a few days of their bromance, we started seeing a different kind of bond between them. Things turned sour between them and as of today, they still continue to stand against each other. It's very evident that Asim and Sidharth's rapport will never be like the way it was during the initial few weeks of Bigg Boss 13.
In fact, there is not a single day when Asim and Sidharth don't get into a war of words with each other. Things got so rough between them recently that the showrunners had to exclude the footage from the final cut of an episode. According to Spotboye, the creative team of Bigg Boss 13 decided to completely edit-out a scene in which Sidharth recently peeled off Asim's wounded skin during an argument with Rashami Desai. Apparently, Sidharth and Rashami were arguing with each other regarding household chores. That's when Asim tried to intervene. This didn't go down too well with Sidharth, who reportedly scratched Asim's skin around his underarm. It didn't stop there as Sidharth reportedly peeled off a part of Asim's scratched skin. The incident was so gross that the makers apparently decided to exclude this from the final cut of the episode. Bigg Boss 13: Paras Chhabra Openly Talks About Wearing A Hair Patch, Reveals Why He Lost His Hair. 
"Riaz' armpits and the area below the elbow were bruised badly. Sidharth got so out of control that he peeled off Asim's skin at certain spots with his nails," a source was quoted by the entertainment portal. Ewww! That's really gross! If this indeed happened, isn't it something against the rules of the house? But then Sidharth has been getting away from a lot of things this season. So the fact that he is still in the house is not surprising.