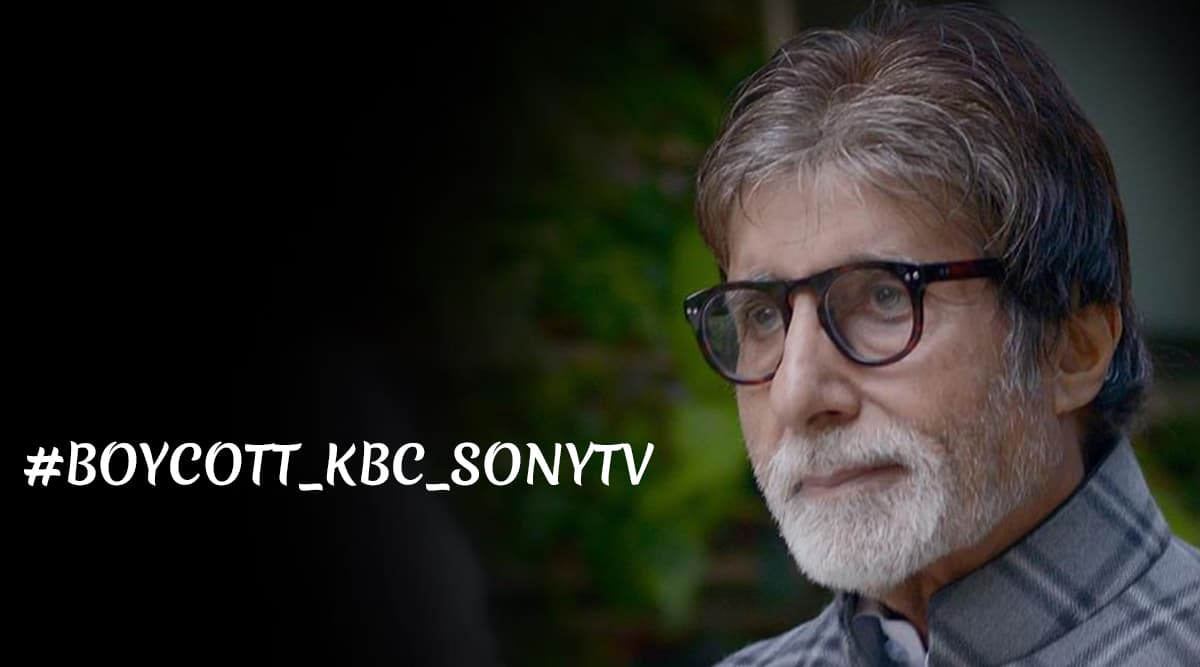 Sony TV is back at it again, facing immense backlash on social media. But the bone of contention here is not The Kapil Sharma Show, like it has been in the past. This time around, the target of the hate is Amitabh Bachchan's Kaun Banega Crorepati 11. Wonder why a family show that aspires to spread knowledge is being subjected to hate? People have been demanding that the game show should be boycotted. Here's the reason. Pakistani Fake Social Media Handles Using Kaun Banega Crorepati to Trap People, Says Defence Ministry 
In last night's episode, a question that showed up on the monitors was "Which of these rulers was the contemporary of Mughal emperor Aurangzeb?" and the options given were Maharana Pratap, Rana Sanga, Maharaja Ranjit Singh and Shivaji. The reference to Chhatrapati Shivaji Maharaj as just "Shivaji" without his honorific title irked a huge number of the show's viewers and hence began the trend '#Boycott_KBC_SonyTV'.
Check Out Some Of The Tweets Below:
Did Not Acknowledge Shivaji Maharaj:
This is painful.... and shameful too. This is what we are lacking, Chatrapati Shivaji did so much and we cant even respect his work , what coming generation going to learn from this? pic.twitter.com/SFAyw9zr8l

— teena khera (@teenakhera) November 8, 2019
Insulting Shivaji Maharaj:
Mentioning Chhatrapati Shivaji Maharaj as just 'Shivaji' is an insult to the great Maratha Warrior.pic.twitter.com/QCkq2OevHy pic.twitter.com/rFRu2kSWxe

— Saloni Singh (@salonisingh003) November 8, 2019
Amitabh Bachchan Should Apologise?:
Will @SonyTV ever dare to call the Mughals as invaders?

It's like spitting Poison when in reality, Shivaji Maharaj were The Inspiration for Military of many countries like @IDF , Vietnam, @adgpi .

Also, @SrBachchan to apologize & #Boycott_KBC_SonyTv@Ramesh_hjs @RituRathaur pic.twitter.com/pxfJgx7SYT

— Milind Dharmadhikari ® (@Milind_MMD) November 8, 2019
Offending Hindu Sensibilities:
Calling Aurangzeb as Emperor & naming just 'Shivaji' to Chhatrapati Shivaji Maharaj is an insult to the seat of faith of a BILLION Hindus ! #Boycott_KBC_SonyTv @SonyTV @SrBachchan pic.twitter.com/HybgnSNAJn

— HinduJagrutiOrg (@HinduJagrutiOrg) November 8, 2019
Aurangzeb Called Mughal Emperor, but Shivaji Maharaj as 'Shivaji':
#Boycott_KBC_SonyTv my respect for the show & the anchor has taken a huge dip when i see that the respectable #ChatrapatiShivajiMaharaj is denigrated by being called by first name only & the worst of all Mughal rules aurangzeb being ennobled with such respect @VikasSaraswat pic.twitter.com/9UGJKaz1Tv

— Thakur Singh (@cathakursingh) November 8, 2019
Some tweets even demanded that Big B apologise for even reading the question out loud. This isn't the first time that Kaun Banega Crorepati 11 has come under the scanner. Apart from being a much loved and viewed the show with a huge fan base, KBC was criticised, when after a contestant who won admitted to Amitabh that he was shy around girls and wasn't thinking of marriage, to which Amitabh replied - 'Ab aapko rishtey aayenge'. The channel is yet to comment on the entire incident.