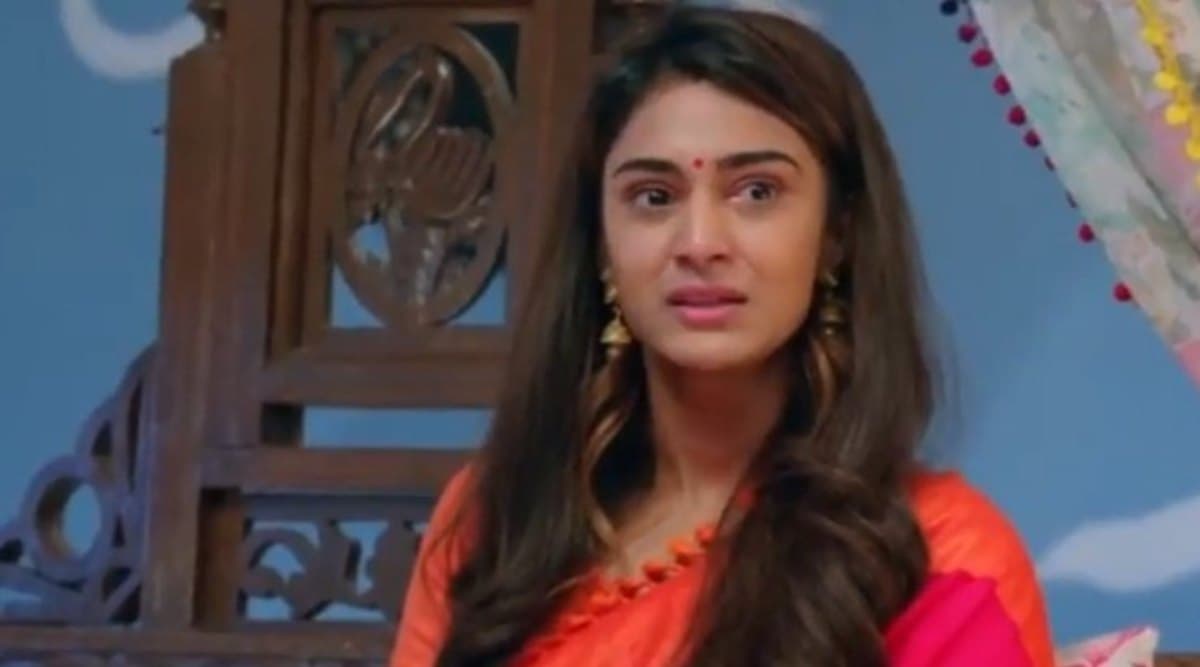 In the last episode of Kasauti Zindagii Kay 2, Anurag makes sweets for Prerna. Sonalika tells Prerna that she will get pregnant with Anurag's child soon so that he maintains a distance from Prerna and her unborn child.  Prerna gets tensed and wonders what is Sonalika'a new plan. In tonight's episode, we see Prerna tries to stop Anurag from going, but Sonalika tells Anurag that Prerna is waving at them and smiles. Anurag sees Prerna and senses that she is not happy. Sonalika calls out to Anurag to come as they are getting late. Kasautii Zindagii Kay 2 December 20, 2019 Written Update Full Episode: Sonalika Vows to Get Pregnant With Anurag's Child, While Prerna Decides to Ruin Her Plan
Meanwhile, Moloy tells Anupam that Mohini is getting unbearable now. Anupam tells him that Nivedita also is troubling him. Moloy acts like he is angry and berates Anupam for talking about his daughter. They have a hearty laugh. Sonalika tries to get cozy with Anurag. She tells Anurag to click a selfie with her Sonalika sends this photo to Prerna to make her jealous. She also calls Prerna and asks if she saw the photo. Prerna tells that she knows that she purposely sent the photo to make her jealous and it won't work with her. Sonalika challenges Prerna that she will take Anurag from her and she can do whatever she wants, leaving Prerna tensed.
Later Prerna tells Shivani that she has to do something as Sonalika can do anything to get Anurag back. On the other hand, the Basus reach the farmhouse. The house help welcomes them and serves them juice. He tells that he has kept some candles and matchboxes in their room as current goes frequently. Mohini tells the house help to decorate the outhouse for the honeymoon couple. Kasautii Zindagii Kay 2 December 19, 2019 Written Update Full Episode: Prerna Vows Not To Leave Anurag, Mohini Plans An Outing to Bring Sonalika And Her Son Close
Shivani tells Prerna to calm down and not think too much about Sonalika.  Prerna calls the farmhouse and tells the house help that she is Anurag's personnel sectary and he has told her to inform him to shut down the generator. The house help tells if he closes the generator there will be no electricity. Prerna tells him she is just informing what Anurag told her. Prerna tell the house help to shut down the generator and go to his home town. Shivani tells that Mohini will definitely call her to solve this problem.
While Mohini and Nivedita are talking, the current goes. Mohini calls Prerna and asks does she have the caretaker's number. Prerna tells she does not know. Mohini orders her to arrange for an electrician. Prerna tells that no one will come alone there. Mohini tells that she should come with the electrician to the farmhouse to solve this problem. Prerna is happy as their plan worked.
Prerna comes with Shivani to the farmhouse. Moloy tells Prerna why she came here, Prerna tells she is fine and tells she will see what is the problem. While going to the meter house, Prerna sees the outhouse decorated and goes to see it. Prerna gets disturbed seeing the room decorated and thinks about what Sonalika told her. Prerna gets tensed not seeing Anurag and Sonalika in the farmhouse. Meanwhile Shivani tries to start electricity.
In the next episode, Sonalika calls Prerna and tells her that they are not in the farmhouse but in a hotel suite.  Sonalika tells Prerna that she cannot stop her now.