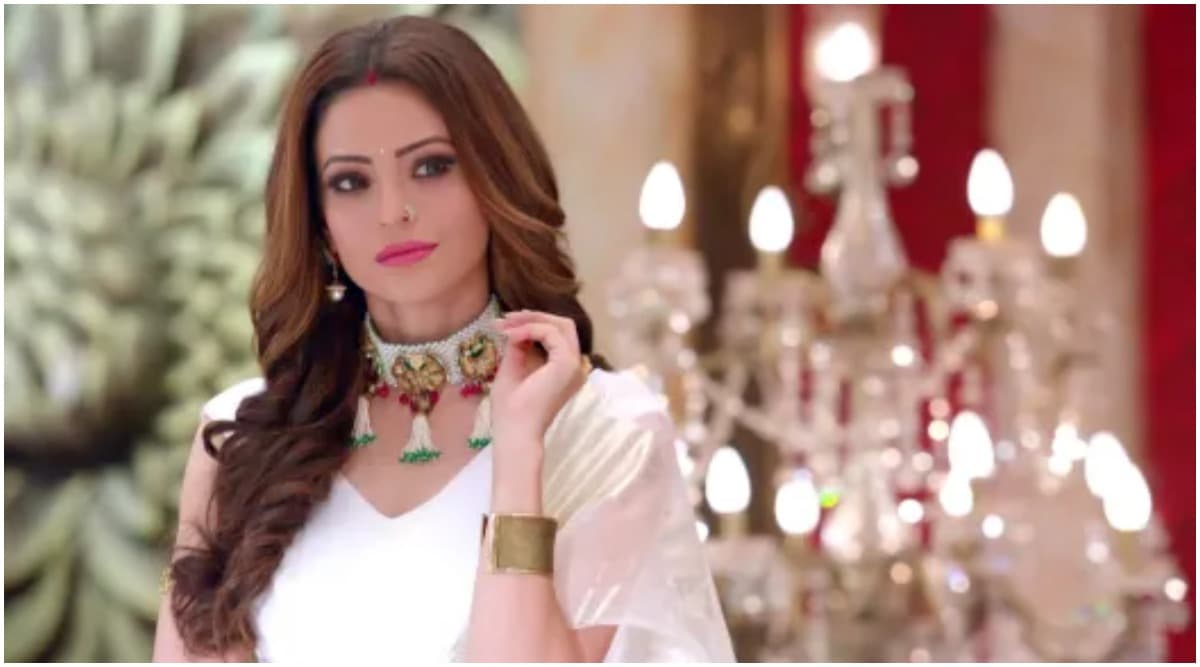 In yesterday's episode of Kasautii Zindagii Kay 2, Sonalika changes her plan after overhearing the commissioner's conversation with Moloy. Sonalika tells the goons to kill Prerna. Prerna attempts to escape from the cottage. In tonight's episode, we see Jagga, the head of the goons comes to know that Prerna (Erica Fernandes) has escaped. He tells his goons to search for her. Prerna hides behind one of the boxes and overhears their conversation. Jagga searches for Prerna inside the cottage. Prerna tries to hide from him but he manages to find her. Prerna throws some dust in Jagga's eyes and flees from there. Kasautii Zindagii Kay 2 January 22, 2020 Written Update Full Episode: Prerna Tries to Escape Ronit's Goons, Sonalika Changes Her Plan After Hearing the Cops Plan.
Prerna goes through the forest area to find the way out. The goons follow her. Anurag (Parth Samthaan)and Viraj see the goons running towards the forest area and follow them. Prerna gets hurt while walking in the forest. Jagga continues following her with his men's. Prerna hides behind a tree. Jagga and his men see Prerna but could not catch her as a big snake comes on their way. Anurag worries for Prerna's safety as she is untraceable.
Meanwhile, Veena continues praying in front of God. Mohini comes and shouts at her and tells her to stop ringing the bells of the temple as she is getting irritated. Moloy holds Mohini's hand and takes her inside.
Anurag returns back with Viraj as they could not find Prerna. Anurag drops Viraj at his residence and goes to  Basu house. Viraj thinks he cannot sit ideal and wait for Prerna to return back and takes his car and again goes searching for Prerna. Meanwhile, Anurag reminisces Prerna's words and misses her. Kasautii Zindagii Kay 2 January 21, 2020 Written Update Full Episode: Ronit Kidnaps Prerna, While Anurag Makes a Promise to Veena.
Moloy berates Mohini and confronts her. Moloy tells her that she is not a good person but at least she can act in front of all. Moloy tells Mohini that Prerna is holding Anurag's child in her womb who is kidnapped from their residence. Moloy tells even if she does not want to help them at least she should talk softly with them. Moloy warns Mohini that if she does not change her attitude then he will reveal the truth to Anurag. Moloy tells Mohini that now all depends on her.  Mohini gets enraged and says she hates Prerna.
Sonalika (Aamna Sharif) reaches the cottage and finds no one there. Sonalika thinks that might be Jagga killed Prerna and buried her body. Just then Jagga and his men come in. Sonalika asks Jagga where is Prerna's dead body. Jagga tells Sonalika that Prerna escaped from there cottage. Sonalika gets furious and slaps Jagga and asks how could they let her escape. Jagga tells Sonalika that they could not find Prerna even after searching for the whole forest area.
Prerna sees some houses nearby and goes and asks for help. Prerna bangs every door and pleads to helps her. One lady opens the door and sees Prerna lying down, she takes Prerna inside and puts her in the bed. The lady tries to wake Prerna up and makes a khada for her so that she gets fine. Prerna asks does she have a phone as she wants to talk to her husband.
In the precap,  Sonalika tells her goons to kill Prerna. Ronit pushes Prerna from the cliff, Anurag comes to save her.