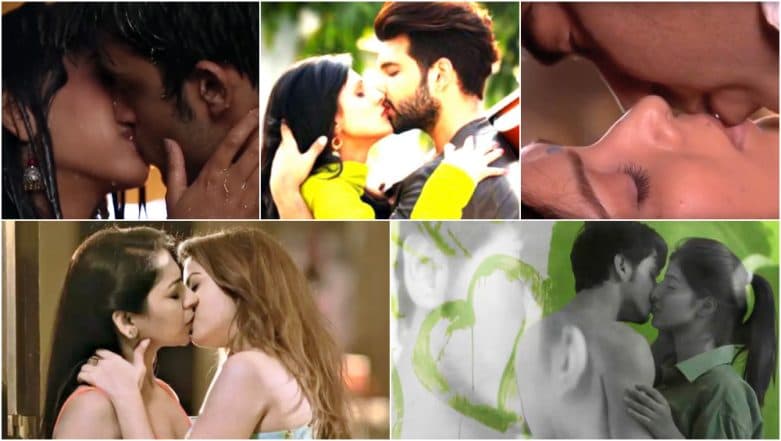 Television is no more about saas-bahu and rona dhona. It is all about breaking barriers and taboos. Naagins, daayans and other content that was not considered suitable for the audience, is finding its way onto the television screens in the name of experimenting and surprisingly, it is being welcomed. Such was the case with kissing scenes on television. And the full credit for getting audiences to change their minds with the way kissing scenes were perceived, goes to Ekta Kapoor and her Bade Acche Lagte Hai leads Ram Kapoor and Sakshi Tanwar. After their kissing scene, many shows followed suit and introduced smooches in their shows and guess what, they were loved and appreciated and even accepted by the audience. Kiss Day 2019: From French Kiss to Reverse Kiss, Here Are the Most Romantic Types of Smooches You Can Try This Valentine Week
And just a day before Kiss Day is celebrated, here is a list of 7 smoking hot smooches on Indian television and what's more, there is a lesbian kiss too.
Ram Kapoor and Sakshi Tanwar in Bade Achhe Lagte Hai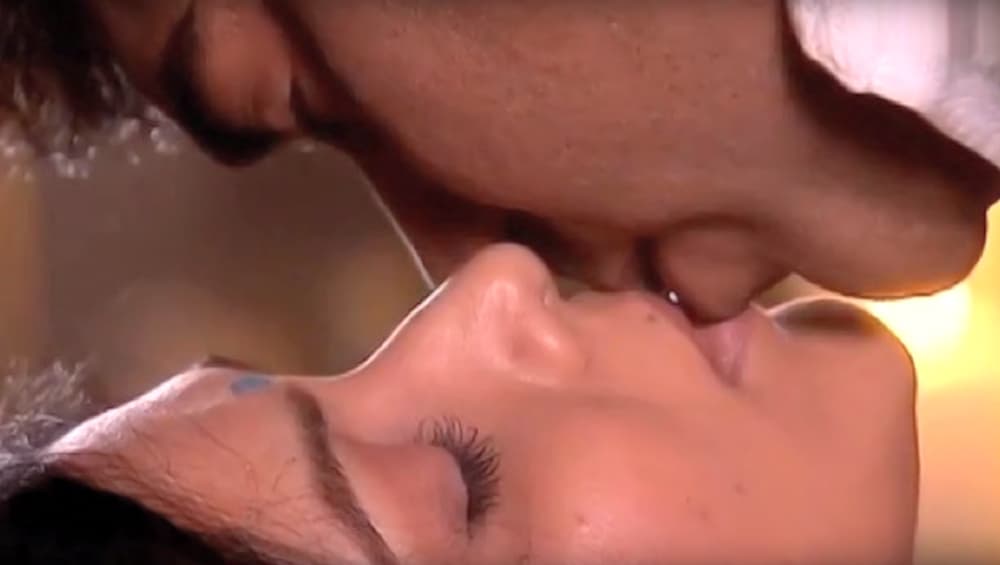 Just when the audience was getting used to watching an adult mature love story on television, Ekta Kapoor turned the dynamics when she got her show's lead couple to lock lips on-screen. This kiss was one of the highlights of Ram and Priya's (character names) consummation scene on the show.
Parth Samthaan and Niti Taylor in Kaisi Yeh Yaariyaan
While their on-screen lip locks were passionate and set the temperatures soaring, off-screen this was one pair that did not get along. Parth and Niti's characters Manik and Nandini locked lips in the rain, under the stars and eventually in the third season, even consummated their relationship atop a car. Nevertheless, their's was one kiss that till date remains one of the most sizzling ones. Parth Samthaan's 'Apna Time Aayega' Reference From Gully Boy For Himself and Niti Taylor Is Nothing But The Truth!
Param Singh and Harshita Gaur in Sadda Haq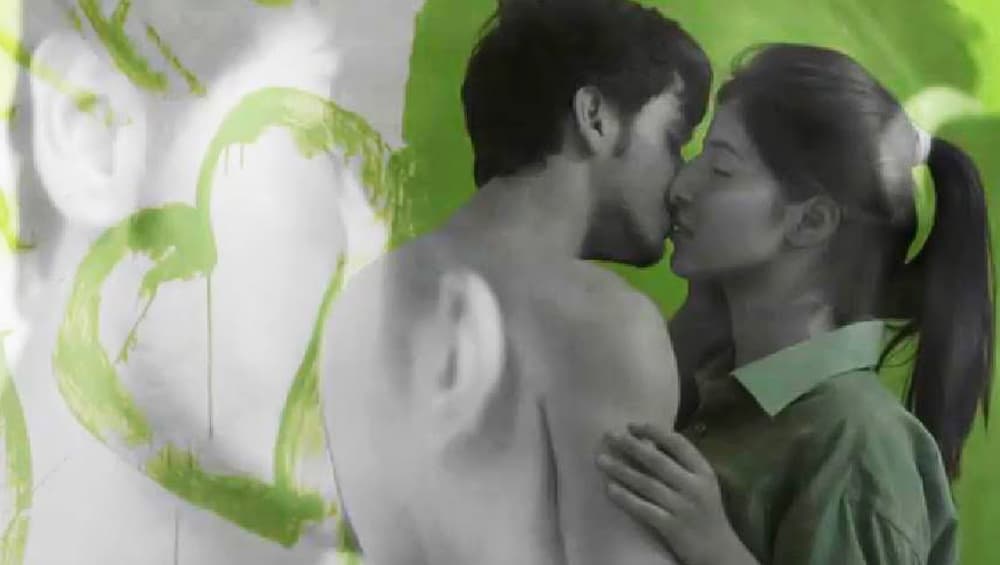 Both the actors shot to instant fame as Randhir and Sanyukta with Channel V's youth show Sadda Haq. With some really amazing chemistry on-screen, the duo had not one, but three kisses on the show- one was a hate kiss, the second was when Randhir wanted to prove to Sanyukta that they still had chemistry between them and the third one was what their fans wanted, a kiss of pure love.
Karan Kundrra and Saanvi Talwar in Yeh Kahaan Aa Gaye Hum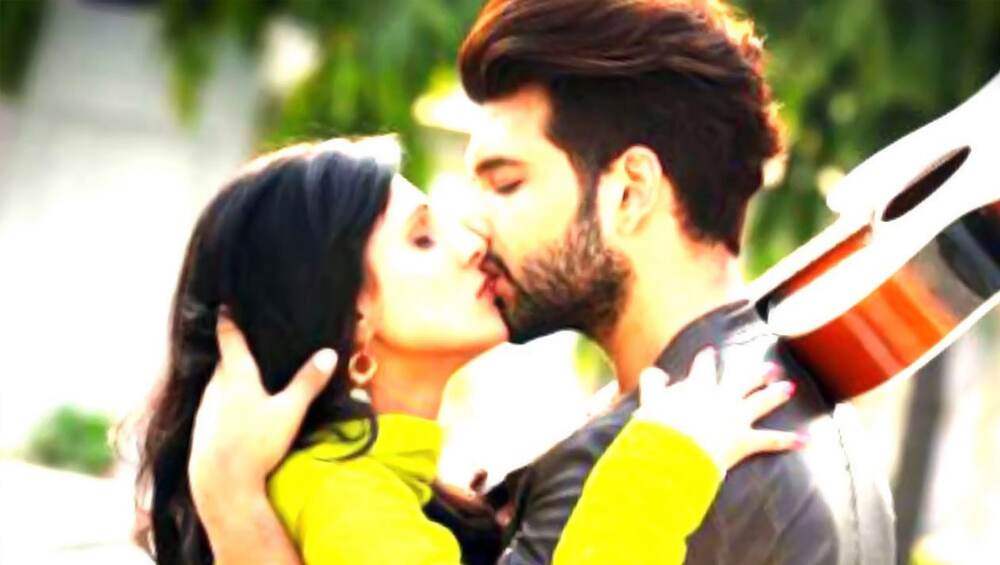 The lip lock between leads Karan Kundraa and Saanvi Talwar turned into a controversy when the latter slapped Karan. It so happened that the scene required Karan to kiss her, and Saanvi was to slap him as reciprocation. However, Karan began kissing Saanvi before his cue and this led to the actress slapping him hard, accidentally. However, Karan did not take this kindly and slapped Saanvi back. While the duo did sort out their differences subsequently, this controversy sure gave all the attention to the show.
Rajeev Khandelwal and Kritika Kamra in Reporters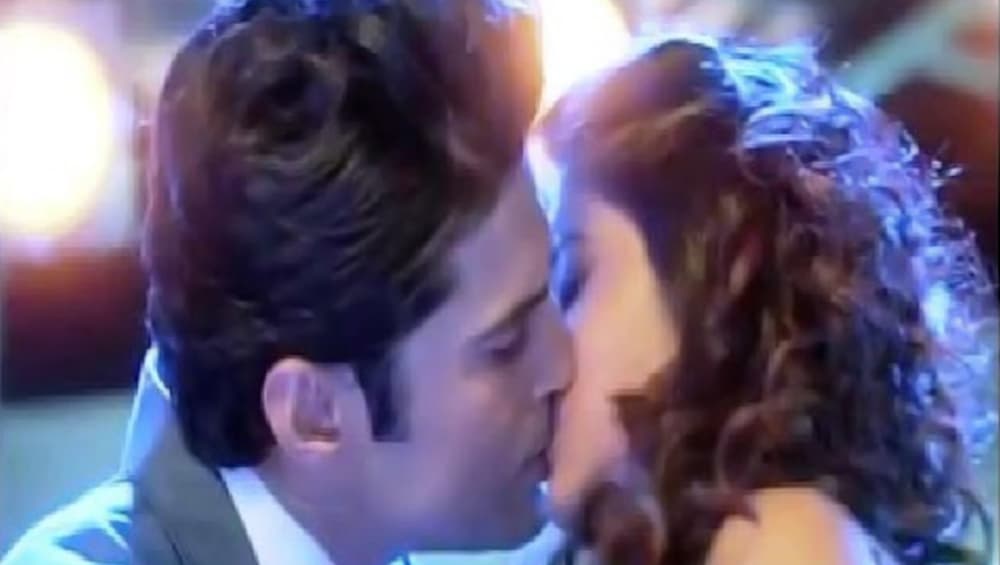 Sony TV's Reporters, though did not fail to strike a strong chord with the viewers, its promo where Rajeev Khandelwal grabs Kritika Kamra and kisses her, created quite the stir. Reporters was a newsroom drama and in the promo we see Rajeev's character trying to explain a point to his studio audience. He then pulls Kritika's character into a kiss and she, in turn, slaps him. The former then goes back to the audience and explains his point.
Roopal Tyagi and Ankit Gera in Sapne Suhane Ladakpan Ke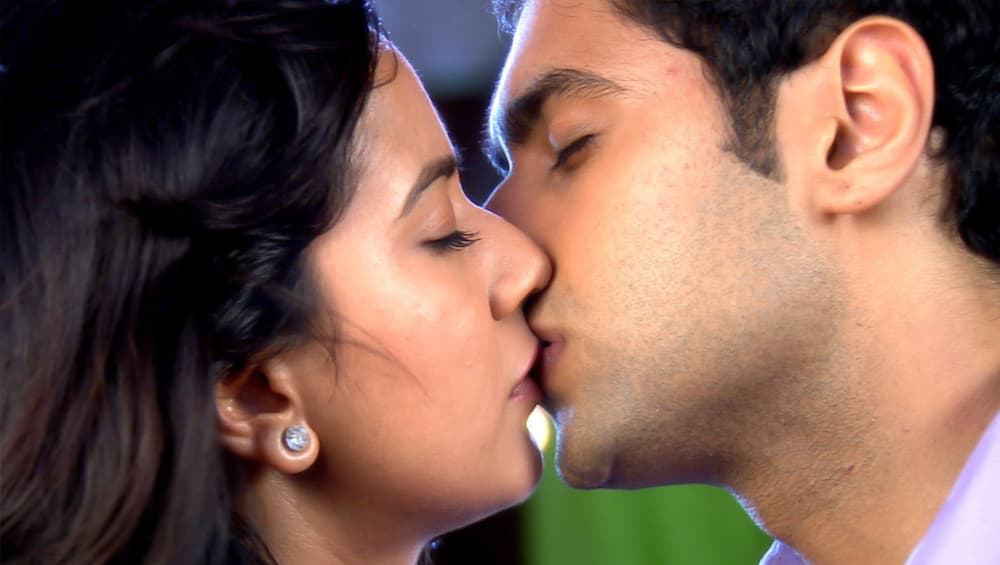 Another show that took inspiration from Bade Acche Lagte Hai was Zee TV's Sapne Suhane Ladakpan Ke. The show that revolved around the relationship between two cousin sisters, showcased a lip-lock between its lead actors between Ankit Gera and Roopal Tyagi. The scene happens when Mayank (Ankit Gera) comes to a very vulnerable Gunjan (Roopal Tyagi) and tries to make her feel better, tells her that she is the most-good looking girl and kisses her.
Madhura Naik and Asma Badar in MTV Big F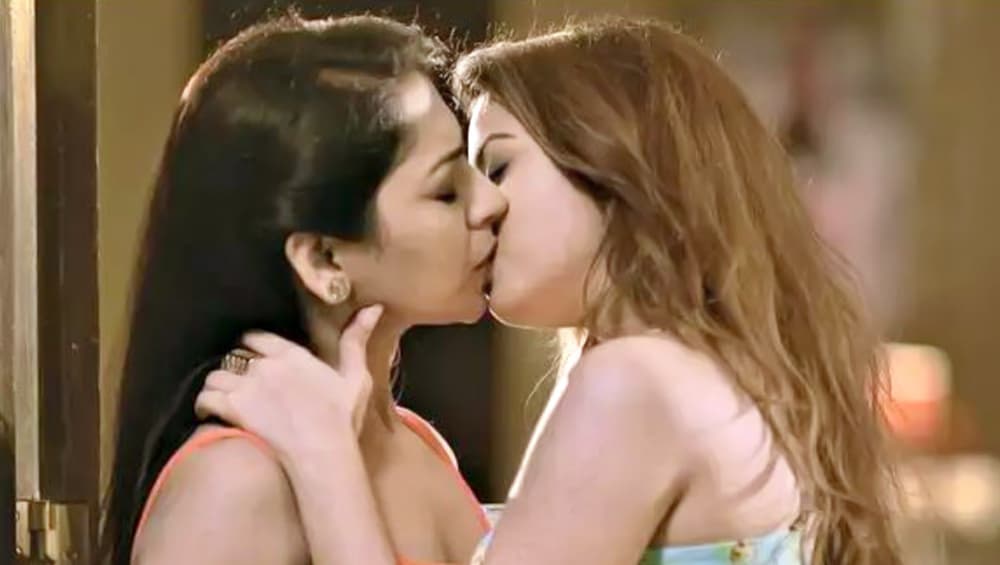 This, as you might already have guessed, was the first ever lesbian kissing scene on Indian television and it was a given that it would cook up a storm. Big F was one bold show and this particular episode saw chemistry develop between a fashion designer and her muse with Madhura playing the muse. The scene in question was equally lauded and bashed.
Well, while kissing scenes are still treaded carefully with, on Indian television, the very fact that the makers, the actors and the audience, is accepting viewing such content is one encouraging step towards viewers accepting changing content. Which kissing scene out of these was your favourite? Do let us know.