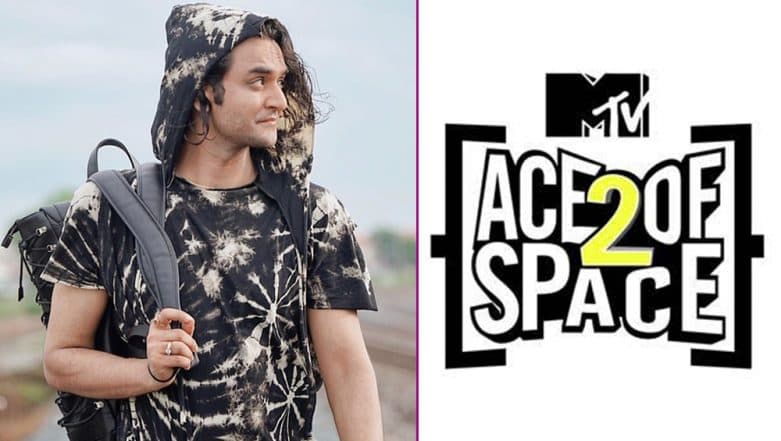 MTV is back with the second season of the Vikas Gupta hosted reality show Ace of Space. The first season of the show was a hit with the audience and was won by Divya Agarwal. Season 2 of MTV Ace of Space will begin on August 24, every day at 6 PM. Also returning as the host yet again, after lots of back and forth, will be Vikas Gupta, who will be seen reprising his role as the Mastermind and will take you through his world replete with confessions, clashes, chaos, shrinking walls, yet never-ending entertainment. MTV Ace of Space 2: Vikas Gupta Returns As The Mastermind For An Even Spicier Second Season
Commenting on his comeback and the launch of the second season, Mastermind Vikas Gupta said, "Yes I am back with the second season, it's difficult to not do something that you loved and learnt so much doing it and my lost souls (My Fans) shower immense amount of love and as a matter of fact after doing the show the number of my lost souls only grew as they got to see a completely different side of me. Ace of Space season 1 was an experimental show which did extremely well, and we succeeded in making our way into our viewers heart, as we tested the houseguests and made them choose between head and heart, with the second season it's going to be more tough and challenging as I will be testing their beliefs and conditioning. There is always a lot of me in Ace of Space & vice versa." Divya Agarwal Takes Home The MTV Ace of Space Trophy!
Starting off as a twisted social experiment, MTV Ace of Space was an instant hit amongst the audience culminating into a high-octane debut season. The new season will additionally have a few interactive elements for enhanced digital interaction to keep the fans engaged. Viewers will also be able to engage through 'Main Bhi Mastermind' contest on social media and be a witness to the in-house experience. The first season saw some of the most entertaining contestants and their memorable highpoints with Divya Agarwal taking the trophy home. This time, MTV Ace of Space S2 promises to up the ante with more exciting faces and the Mastermind, set to rule everyone's hearts and minds.
With a new theme and a differently designed set-up, this season will be home to more gruelling tasks and challenges to asses contestant compatibility. The Mastermind's house is now divided into two factions. As both these teams go head-on, deprived of sunlight for 72 long days- the shrinking walls and Mastermind's curveball will add onto the pressure.