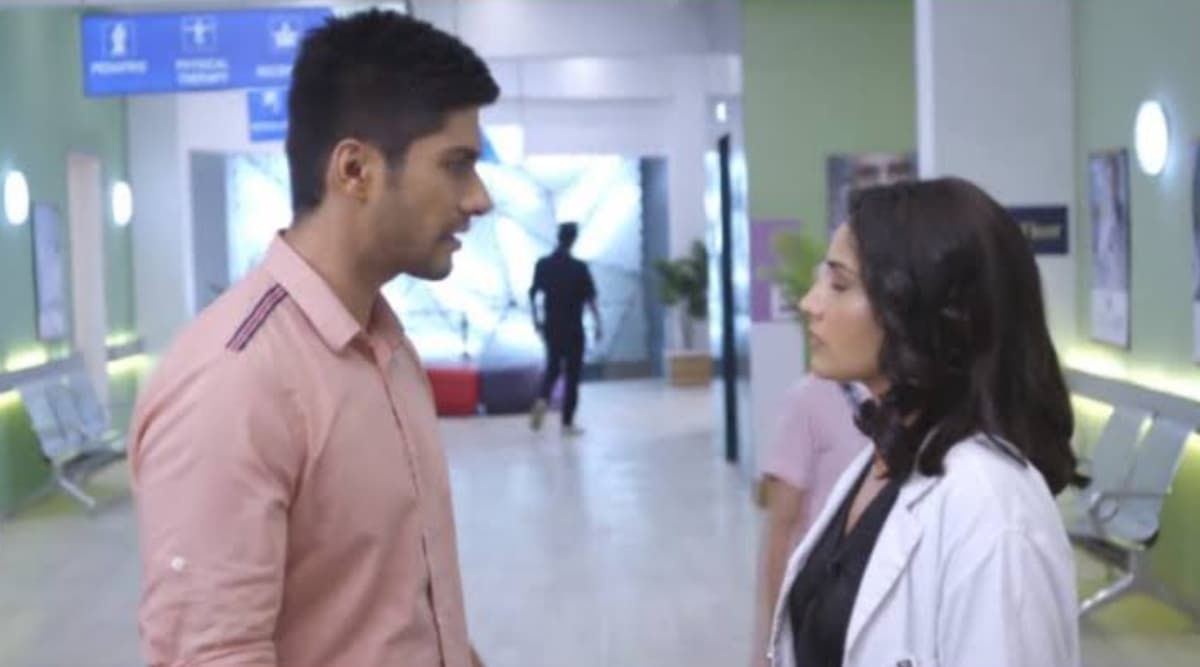 In yesterday's episode of Sanjivani 2, Ishani gets hurt by Sid's behaviour and maintains distance from him. Asha is happy as now she can concentrate on her work which Vardhan gave her. In tonight's episode, we see Sid (Namit Khanna) ask Asha how come she is in the general ward as she had told she was busy in her work. Asha says she just came to see him like how Ishani comes now and then to meet him. Sid tells her to stop talking about useless things and come to a point and answer his questions. Sid says he knows she is suffering as she is pregnant but she should also understand that he is going through lots of problems in his life. Sid tells Asha as a wife she should think about his problem at least once and support him and leaves. Sanjivani 2 December 2, 2019 Written Update Full Episode: Vardhan and Asha Rejoice Seeing Sid and Ishaani In Pain
Sid thinks did Asha just come to meet him or is she up to something. Sid searches for his note pad and gets doubts. Asha on the other hand, gives the papers she stole from Sid's desk to Vardhan (Ronit Roy). Asha tells Vardhan that these are the medicines that Sid is going to give his patients. Vardhan praises her work but he sees her in tension and asks for the reason. Vardhan asks did Sid and she have a fight and says why is she taking this contract marriage so serious and laughs. Vardhan says now is the time they should play their final move. Vardhan says even Ishani cannot save Sid from his claws now.
Juhi (Gurdeep Kohli) shows Shashank (Mohnish Bahl) the letters she got from the unknown person. Juhi asks Shashank is there any reality to these? Shashank says this is all untrue. Juhi says they should find out who is behind him and wants to destroy his career. Ishaani and Sid save a child who was going to fall when she wanted to catch hold of a balloon. Ishani brings her a balloon and gives the child and tells her to be careful. Sid and Ishaani both share their feelings indirectly with each other. Ishani tells Sid that he has broken her heart and leaves from there. Sid says he has hurt Ishaani's feelings as she was always there for him. Sanjivani 2 November 27, 2019 Written Update Full Episode: Ishaani Keeps A Close Watch On Asha, While Sid Regains His Confidence When A Friend Asks Him to Operate on His Wife
In the cafeteria, Sid and Asha have their coffee. Ishani along with Rahiil and Neil come there to have coffee. As Rahil goes to take his coffee, he feels uneasy. Sid and Neil pick him up and take him to the ward. Sid examines Rahil and says he is taking tablets and working that is why he is overstressed. Sid tells Asha to get the BP machine. Vardhan messages Asha to meet him. Vardhan tells Asha that this the right time and that she should mix something in Rahil's blood by which all the blame comes on Sid. Asha says he is her friend and she cannot do anything like this. Vardhan warns her that if she does not do like he says then he has to take action against her. Asha is in a fix about what to do.
Asha goes inside Rahil's room and picks up the injection to inject. Just as she tries to inject him, Sid enters and catches her red-handed. Rahil gets up. Asha is shocked to see him fine. Rahil narrates how they planned to trap her. Meanwhile, Ishani prays for Rahiil's health and well being. Just then Rahiil comes there and tells her about their plan and that they find the truth about Asha.
In the next episode, Sid insults Asha in front of all the doctors. Vardhan also shouts at Asha for her doings.