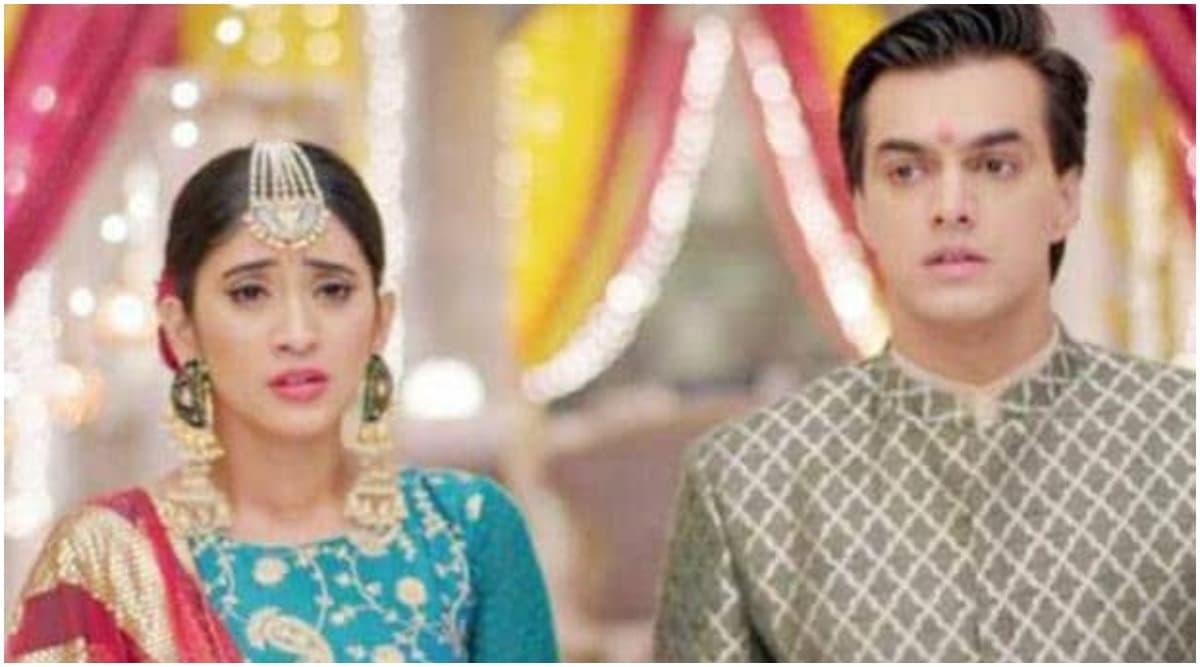 In yesterday's episode of  Yeh Rishta Kya Kehlata Hai, Vedika tries her best to win over Kartik's family. The Goenka's one by one go to celebrate Sankranti with Naira and Kairav. Kartik is left alone with Vedika. In tonight's episode, we see Kairav is happy as Kartik (Mohsin Khan) and all have come to celebrate Sankranti with him and Naira (Shivangi Joshi). Naira gets emotional seeing Kartik. Naira daydreams that she unmasked Vedika in front of Kartik and all the family members. Kartik breaks all relation with Vedika and tells her to leave them. Vedika hearing this all tries to commit suicide by slitting her wrist and threatens them that she will make them suffer all their life. Naira gets back into reality, Vedika asks her is she daydreaming. Yeh Rishta Kya Kehlata Hai January 13, 2020, Written Update Full Episode: Kartik is Left Alone with Vedika as the Rest of his Family Celebrates Sankranti with Naira and Kairav.
Vedika tells Naira she has defeated her and will not turn back now. Vedika tells Naira that Kartik is her husband and no one can steal him from her. Vedika tells now what she wants that will only happen. Vedika tells her she brought Kartik as she wanted him to be with Kairav. Vedika tells Naira that she is a good person but she should not force her to become bad. Suddenly the decoration curtains fall above Naira. Kartik sees this and runs to save Naira. Kartik asks Naira is she fine and hugs her. Naira tells him to calm down and not to worry so much about her. Vedika watches them and gets upset.
Kairav tells all that they should play kites and challenge each other. Seeing Kartik close to Naira,  Vedika comes and tells Kartik that they will go directly from here for their honeymoon. Naira thinks Naksh has not phoned yet and gave any information. Naira calls Naksh and ask if he got any information. Naksh tells her he did not get any information about Umesh. Suhasini asks Naira now what will they do and will they find the truth or not?
Meanwhile, Kairav and Vansh start the competition of flying kites. Naira thinks she should tell Kartik the truth about Vedika. Kartik gets a call and becomes furious. Kairav gets scared and hugs Naira seeing Kartik angry. Kartik leaves the place angrily. All are shocked to see Kartik angry and wonder what is the matter?  Vedika goes behind him to ask for the reason.
In the precap, Kartik packs his bag and sneaks out of the house. Vedika sees him going and follows him and gets furious when she sees Kartik with Naira.